Industries
Retail Payment Processing
As a retail store owner, you do it all: greet customers, fulfill orders, manage inventory, balance the books, clean the bathrooms, and much more. We know your days are busy and to-do list is long, and we'd like to take some of those extra tasks off your plate. This is why EMS offers tools to help you both optimize the way you get paid and simplify important processes, such as inventory management and accounting!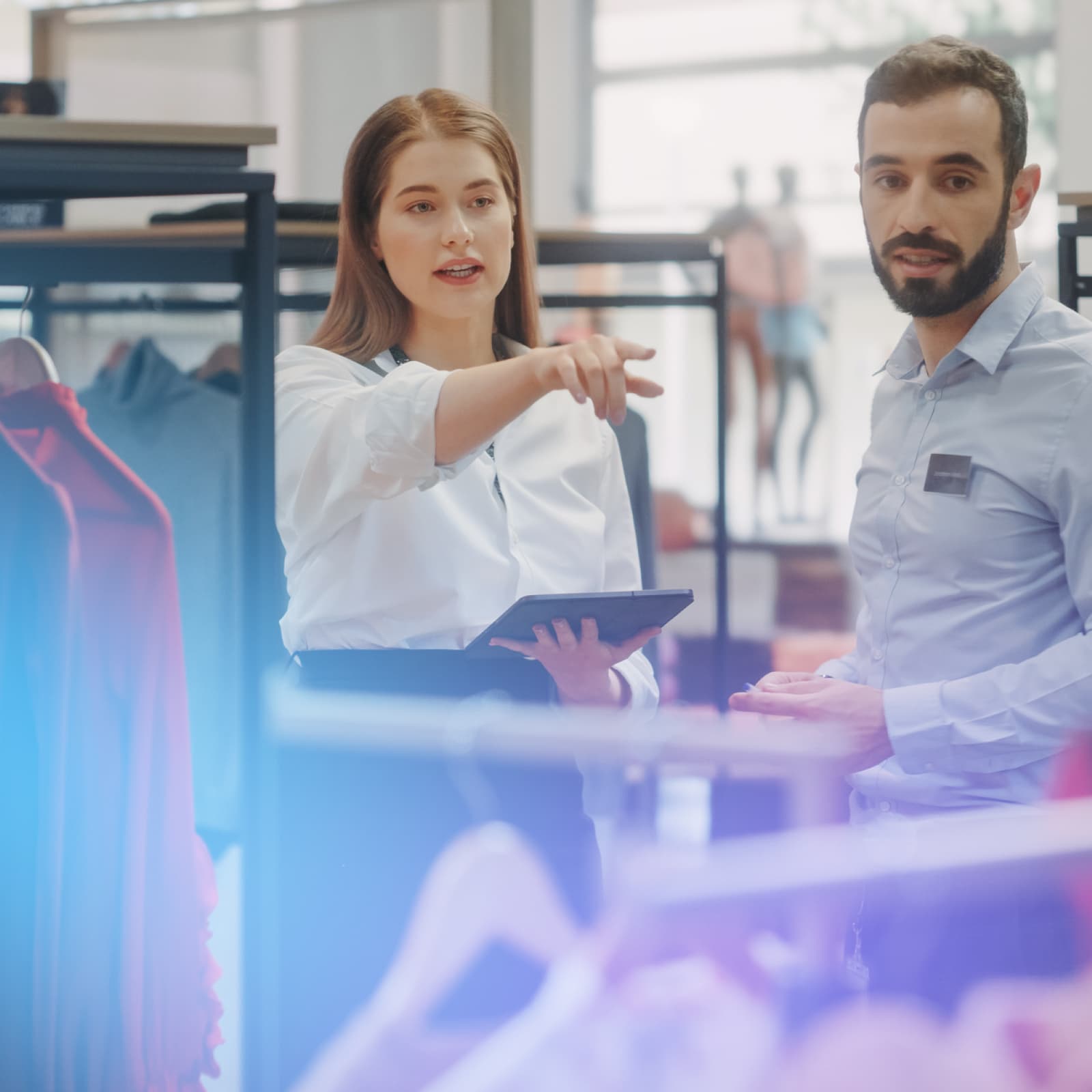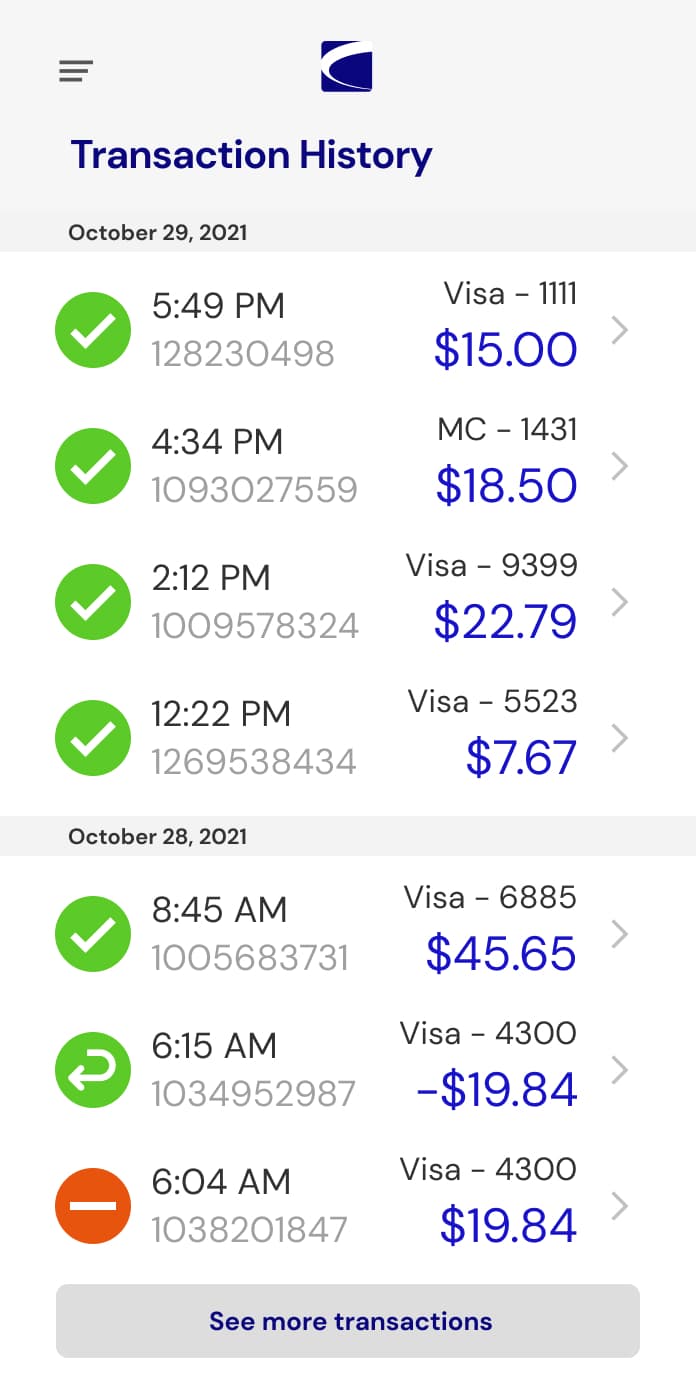 Why EMS
EMS is here to help you grow your retail business.
Point of Sale Systems
Process all forms of payment, easily manage inventory, run essential reports in minutes, and more.
Gift & Loyalty Cards
Attract new customers with a gift card and use your loyalty program to keep them coming back for more.
Wireless Terminals
Accept all payment types, including EMV chip cards and contactless options such as Apple Pay and Google Pay.
Your Business Deserves a Unique Solution
EMS has worked with thousands of retail business owners over the past 30+ years. If there's one thing we've learned, it's that every retail operation is different! This is why we focus on offering innovative payment solutions that can be configured to your precise needs. Whether you need to manage and accept payments across multiple store locations, fulfill orders online, or even accept credit cards on the go, we can help. Just let us know what you need, and we'll work it out together.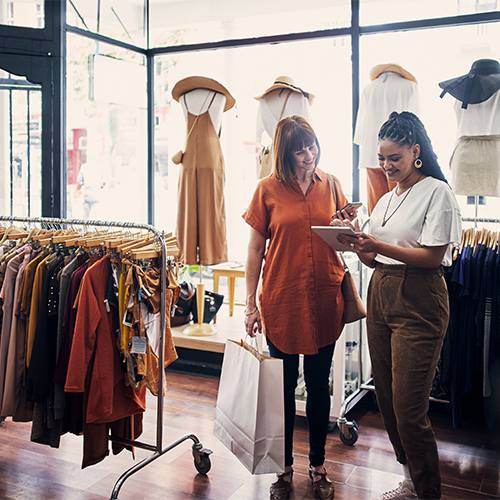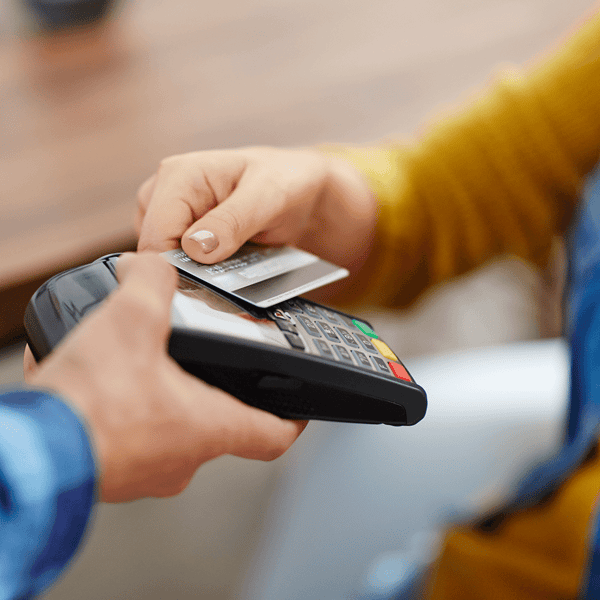 Cost-Effective Products & Services
Helping small businesses improve profitability is part of our company mission. Therefore, we are committed to offering low, wholesale rates for all our products and services. However, we never sacrifice quality. When you choose to implement an EMS solution, you can rest assured that you will be getting the best solution possible, at the lowest rate possible. And yes, the savings stack up quick!
How EMS Helps Retail Businesses
As a retail business owner, you understand the importance of having an efficient and safe credit card processing system for your sales. Fast, efficient, secure retail credit card processing is the new norm for an optimal user experience, and without that, retailers could be losing customers.
An ideal retail credit card processing solution should seamlessly fit into your retail store, and your merchant account should help the business grow, not hinder it.
Payment processing has evolved as customers shifted to primarily credit card usage, and your users expect speed and security with their purchases. For an easy-to-use system that implements cash and credit card payments, contact Electronic Merchant Systems (EMS) for the best payment processing solution for your retail business.
Small Business Opportunities
When you implement an easy retail payment processing system with a merchant account through Electronic Merchant Systems, you will supercharge customer satisfaction, make more money per transaction, increase profit, dip or swipe cards with EMV chip-enabled payments, and quickly get your customers checked out and on their way!
How can you increase profits overall?
It's simple: With a streamlined process for payment acceptance, EMS services allow you to increase the number of transactions you can complete in a given time period. When the amount of transactions per hour increase, the customer experience is improved, along with your sales. Plus, the custom rate for your retail credit card processing solutions could be lower than you're currently paying.
What are benefits to an EMS credit card processing solution?
EMS merchant accounts allow retail businesses to authorize point-of-sale (POS) transactions as efficiently as possible with our advanced technology and software.
That means your retail customers will have more payment flexibility. They can dip their chip, swipe a magnetic strip, wave their card or phone with near field communication (NFC) processing, and more. With more options to choose from, customer satisfaction will increase, along with the potential for repeat business.
The improved customer service offered through faster checkout times and secured payment processing will also help drive increased sales, and accepting this type of payment helps to minimize your liability risk while increasing your customers' confidence levels in your business security.
Whether you are looking for an EMV card reader to jumpstart online sales with a Virtual Terminal, or a physical terminal solution, you have options to choose from at EMS. We offer our retail merchant account holders unparalleled 24/7/365 customer support, a wide range of merchant services and products, and simple integration with your retail store's operations.
Combine security and functionality
As a business owner, we understand that your primary focus needs to be on your store- not fussing with a credit card system.
With inventory management, creating new products, and marketing your business, the last thing you want to spend time and energy on is a payment processing system.
As a business owner, we understand that your primary focus needs to be on your store- not fussing with your retail credit card system. With inventory management, creating new products, and marketing your business, the last thing you want to spend time and energy on is a payment processing system.
This is where Electronic Merchant Systems comes in with simple, transparent, and safe payment processing solutions.
As a total transparent company, you can rest easy knowing that there are no hidden fees and our systems are PCI-certified. We are 100% safe and secure as a Level 1 PCI DSS certified payment processor. For every merchant account holder, we work hard to replicate unparalleled, always-there customer service, support, and top-notch products.
Credit card processing is a must these days, and it is important to consider how your customers would like to pay. Implement a system that allows for multiple payment options to suit their needs!
Our payment processing systems are not just for your customers though. Our retail payment processing solutions are all easy to implement in your store and the retailer's merchant account is designed to streamline - not complicate - your retail business.
Once you integrate one of EMS' credit card processing solutions into your retail business, there are more opportunities available at EMS that can help your store to scale.
Most customers are eager to engage in customer loyalty programs at their favorite stores, and current merchant account holders who run small retail store businesses have benefited from implementing customer loyalty programs. Having a customer loyalty and rewards program helps to build loyal customers and increases customer retention.
Opportunities at EMS to help with retaining customers include:
Gift cards
Customizable card designs
Loyalty cards (to earn points and rewards)
All of these opportunities will help your retail store stay competitive with other small retail businesses that offer customer loyalty programs or gift cards. Plus, the wide range of options of customizing gift cards and loyalty programs to your specific retail store are endless, and it all works together to build relationships with your consumers while increasing new customers and repeat business.
Having an easy-to-use payment processing system is just the start of what we can do for your retail business.
EMS is a national company that has locations across the United States, with 11 locations total including our headquarters in Cleveland, Ohio. Since our start in the merchant services industry 30 years ago, we have accumulated more than 900 customer reviews on Google, resulting in a glowing 4.7/5-star rating.
At EMS, we offer our merchant account holders 24/7, U.S.-based customer support. No matter if you call us at 3 PM or 3 AM, we'll be there to assist you. Plus, all the payment processing solutions we offer are safe and PCI-compliant, meaning that your money, your customers' information, and more are 100% secure.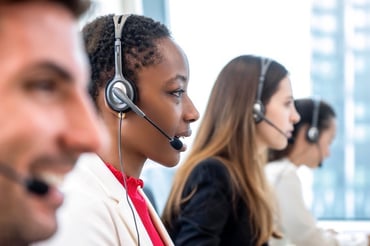 At EMS, we offer our merchant account holders 24/7, U.S.-based customer support. No matter if you call us at 3 PM or 3 AM, we'll be there to assist you.
More than just payment processing
On top of payment processing systems, we offer payment gateways (like our Virtual Terminal) for easy online credit card processing, gift and loyalty cards (for higher customer retention), and online website development and design (to build out your small business's online presence).
We understand that a proper payment processing system is a fraction of what makes businesses run smoothly- which is why we offer services and products so we cover everything that helps your small business grow!
1,000+ Google Reviews | 4.7-Star Rating
Here's What Our Customers Say:

"EMS has been a pleasure to work with. Always providing great customer service. Our representative is always available to assist and as a small business we appreciate that."
AME Loyal Inc

"I have had great service from EMS. I recently had a hardware issue that they were excellent to deal with and immediately got my issue resolved."
Brian P.

"Tech support has always been available and takes care of a problem in one call. Had the system for many years now and only called for help 4 to 5 times. Great system and support."
Brita L.