Produce Stand Payment Processing Solutions
Produce stands are an integral element of a community. As much a shop as a place of learning, farmers use produce stands to teach consumers about fresh, local food and change the way they shop and eat.
Local produce is safer, fresher, and lasts longer. Providing a place for farmers and their consumers to share ideas about food, farming, and cooking bonds a community.
Because of short travel distances, local produce does not sit for long periods of time, decreasing the chance that it goes bad, creates waste, or leaves a large carbon footprint.

Your produce stand should be fast and efficient. Streamlining the buying process with a state-of-the-art POS system will ensure your customers' experience is top-notch.
Electronic Merchant Systems (EMS) works closely with businesses like your produce stand to provide payment solutions that promote success.

EMS offers outstanding point-of-sale systems, mobile payment processing solutions, and fully personalized gift cards to boost your business.
With over 1,000 Google Customer Reviews, our clients agree EMS is the ideal merchant services provider for all of your business needs.
If you want the best produce stand payment processing, click below to request a consultation, or continue reading to discover how EMS can help you today.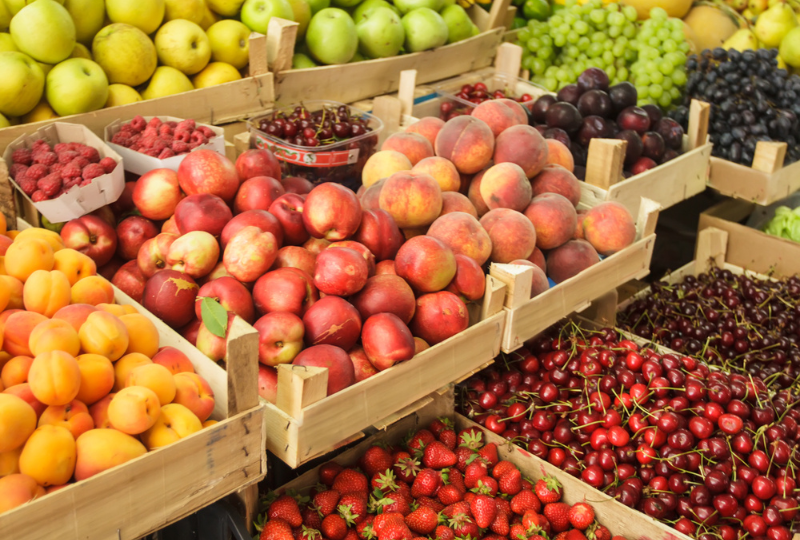 Top POS Solutions for Produce Stands

EMS has powerful and easy-to-use POS terminals for Produce Stand owners.
For produce stands, we recommend our MaxxPay® Mini.
This small but mighty payment solution fits anywhere to give you more room to grow.
Benefits of the MaxxPay Mini include:
Quick Payments
Lines move faster with MaxxPay Mini's quick payments. Easily tap, swipe, and dip payment cards so customers can buy their produce without hassle.
High Functionality
Managing the sales of your produce stand proves easy with MaxxPay Mini. Just enter your inventory, prices, and customer information: MaxxPay Mini handles the rest.
Easy-to-use Interface
MaxxPay Mini offers a simple interface on an LED touchscreen.
Cloud-based Back Office
You can access our cloud-based back-office reporting anywhere you can connect to the internet.
Looking for a more advanced POS system? Check out MaxxPay Pro.
Mobile Payment Acceptance for Produce Stands
With EMSmobile, your produce stand can accept payments wherever you are. Just install EMSmobile on your iOS or Android device and you're set.
Pay in multiple ways; tap, dip, and swipe to check out how you want.
Additional features:
Other features include:
Creating itemized or simple transactions
Accept tips and manage cash payments.
Tracking and controlling all of your inventory.
Allowing multiple users at the same time
Choose the Best Credit Card Processing For Produce Stand
EMS is the ideal option for efficient payment processing and merchant services for produce stands.

EMS is dedicated to making the payment processing systems at your produce stand successful and efficient.
EMS has the Skills and Experience to Serve You
EMS has been in the payment processing industry for more than thirty years. When you partner with us, your produce stand will receive knowledgeable and friendly merchant services.
In addition, EMS has been a certified level 1 PCI provider for over ten years. Security is of the utmost priority.
24/7/365 Customer Support
We have customer care representatives available 24/7, and they are skilled and knowledgeable enough to assist you with any issues you could encounter.
Start Growing Your Produce Stand Today

Electronic Merchant Systems is your choice if you need a merchant services supplier for your produce stand.
We can help with all of your merchant services, including:
Providing the top payment processing tools and opportunities

Improving your cash flow

Providing the best credit card rates

Streamlining your business operations
If these produce stand payment processing opportunities sound beneficial to you, fill out the form below to request a consultation today.
Discover How EMS Can Benefit Your Produce Stand Today

Would you like to learn more about how Electronic Merchant Systems could help streamline your payment processing? Fill out this short form to request more information.