Proud Partner of the Cleveland Browns
Electronic Merchant Systems has customers and offices across the United States, but our headquarters and hometown of Cleveland, Ohio holds a special place in our heart.
We believe it is important to support and invest in our Northeast Ohio community, which is one that thrives on determination, hard work, and dedication. We are a proud partner of the Cleveland Browns because of what they represent for our city – hope, heart, and unity.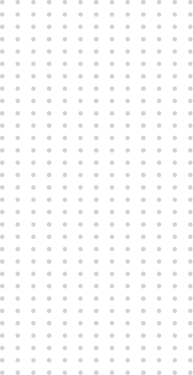 First and Ten Toy Drive
The First and Ten Toy Drive gives Browns fans the opportunity to support children in need during the holiday season. Affiliated with the US Marine Corps Toys for Tots program, this annual program encourages fans to bring new, unwrapped toys or a monetary donation to a Browns game in the month of December. Each year, volunteers from the Marine Corps and Electronic Merchant Systems stand ready to meet fans and collect donations outside the stadium until kickoff. We always look forward to the opportunity to serve and spread a little holiday cheer.
Taste of the Browns
EMS is also proud to sponsor the Taste of the Browns event each year. This event features a dinner and auction, the proceeds from which are used to support the Greater Cleveland Food Bank. Thanks in part to the funds raised from this event, the Food Bank has provided millions of meals to hungry men, women, and children across the area.

Coach Sam's Scholars
EMS continues its support of Coach Sam's Scholars. Coach Sam Rutigliano, a lifelong educator, and former Cleveland Browns coach, has an enduring passion for helping individuals overcome obstacles. Formerly known as the Inner Circle Foundation, this organization expanded to give elementary and middle school students the opportunity for greater lifetime success through their program, Aiming Higher.
Cornerstone of Hope
With three locations across Ohio, Cornerstone of Hope is a comprehensive bereavement support center that helps children, teens, and adults who have experienced the death of a loved one. Services include support groups, professional counseling, summer camps, school programs, and spiritual care. The Cleveland location offers training courses for crisis management, disenfranchised grief, the impact of grief on mental health and addiction recovery, and more.
Greater Cleveland Food Bank
The Greater Cleveland Food Bank works to ensure everyone in our communities has the nutritious food they need every day. They operate under their core values of fostering engagement, excellence, empowerment, and dedication to service for the betterment of the Greater Cleveland community.
Cleveland Guardians Community Partnership Program
Cleveland Guardians Charities Partners support team initiatives to support the city of Cleveland and strengthen youth through service programs that focus on education, health, and fitness. The Community Partners help to achieve goals to prepare youth for successful lives, improve the quality of baseball and softball programs in Cleveland, and support the city of Cleveland more broadly.