Electronic Merchant Systems
- America's Premier Credit Card Processing & Merchant Services Company

Looking for a Credit Card Merchant Processing company that has top-of-the-line technology and products such as Mobile Card Readers, POS Systems and much more?

We also have the best Credit Card Processing Rates in town according to Google Reviews.

Electronic Merchant Systems (EMS) has been protecting merchant data and processing credit card sales since 1988.

Our company's mission is to be the industry leader in merchant services by providing an innovative suite of business solutions, a high level of quality service, and having professional, dedicated employees that increase the financial well-being of our customers.

The top priority we have is protecting the financial well-being of our clients above all else. We are continuously are learning, developing, and improving our new eCommerce marketing skills as well as our traditional merchant payment solutions.

EMS has over 30 years of experience processing, protecting, and safeguarding sensitive personal and cardholder data.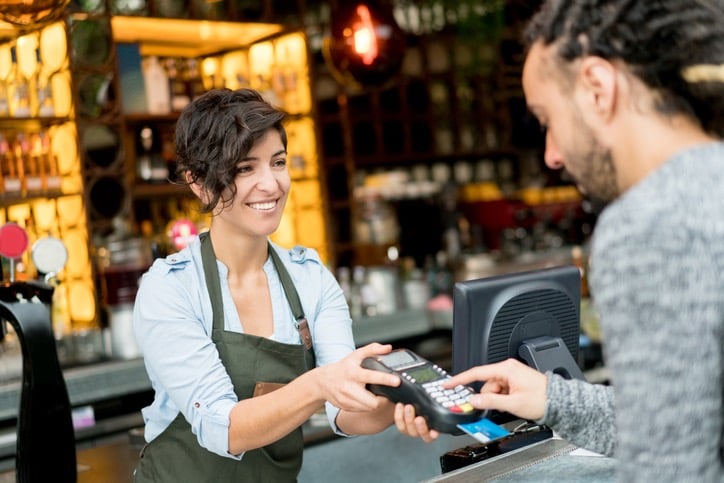 Who
We Work With

We work with a variety of business sizes, like small start-ups, mid-sized companies, and even large corporate brands.

We help keep our merchants ahead of the curve and stay competitive with the competition with the products, programs, and services that we offer.
Products and Services We Offer
The following are the products and services that we offer: EMS Mobile, MaxxPay®, Retail Sales, Bizfunds, Gift and Loyalty Cards, Mobile Loyalty, and Web Design.
A Reputation You Can Trust
At EMS, we recognize the importance of a sparkling online presence and reputation.
That is why we are proud of our 4.7-star rating on Google, with over 700 positive reviews.
Our Local Focus
We believe in maintaining a strong local presence with our clients. Nationwide, we have 40 office locations (with 11 regional locations) and proudly serve over 35,000 clients.
Can I Partner Up With EMS Corporate?
Yes!
As an EMS Agent, you get the opportunity to partner with EMS and create a business within your already-existing company.
You will be a broker for our company and sell our industry-leading products and services to your local market.
For more information, click here.