Pet Store Payment Processing Solutions
Our pets are family. Like any other loved one, they deserve the best, no matter the cost. Because of this, pet stores are a profitable business irrespective of the economy's health.
Your pet supply shop works tirelessly to deliver high-quality products to our furry friends, and you need a POS system that reflects it.
With so much to juggle at your shop, simplifying and streamlining your payment process is essential.
Electronic Merchant Systems (EMS) works closely with businesses like your pet store to deliver top-of-the-line credit card processing services.
Enjoy EMS' exceptional point-of-sale systems, mobile payment processing solutions, and fully customizable gift cards that keep your customers coming back.
With over 1,000 Google Customer Reviews, our clients agree EMS is the ideal merchant services provider for all of your business needs.
EMS will help turn your pet store into the place to be for animal lovers fetching supplies for their four-legged friends.
If you want the best pet store payment processing, click below to request a consultation. Continue reading to learn why EMS is the perfect merchant services provider for your business.
Our Top POS Solutions for Pet Stores

EMS' powerful and easy-to-use POS terminals are ideal for pet stores.
For a modern and efficient credit card terminal, we recommend equipping your pet store with the MaxxPay Pro.
This powerful POS solution offers premier performance in a compact package.
Hardware built for a Pro:
Quick Payments
With MaxxPay Pro, pet owners spend less time shopping and more time with their pets. Swipe, chip, and contactless payments make payment processing quick and easy.
High Functionality
Keep up with every treat, bone, and toy with MaxxPay Pro's simple inventory tracking.
Easy-to-use Interface
MaxxPay Pro comes equipped with a fast printer and an 8" touch screen with a 4.3" color display and barcode scanning capabilities to accommodate every customer. Cashback is also made easy with a cash drawer accommodating four dollars and four coins.
Your data, wherever you want
Our cloud-based back-office reporting allows you to access your data anywhere with an internet connection. It has never been easier to bring up pet profiles and customer information.
Mobile Payment Acceptance for Pet Stores
Accepting mobile payments is essential to the success of any modern business like your pet store.
That's where EMSmobile comes in.
With EMSmobile app, your iOS or Android device is transformed into a point of sale to accept payments on the go.
Your customers will have many ways to pay, such as swiping a card, inserting an EMV chip, or using contactless payments like Apple Pay or Google Pay.
More ways to pay. Your customers can swipe a card, insert an EMV chip, or use contactless payments like Apple Pay or Google Pay.
Additional features:
Create itemized or simple transactions
Allow multiple users at the same time
Accept tips and manage cash payments
Track and control all of your inventory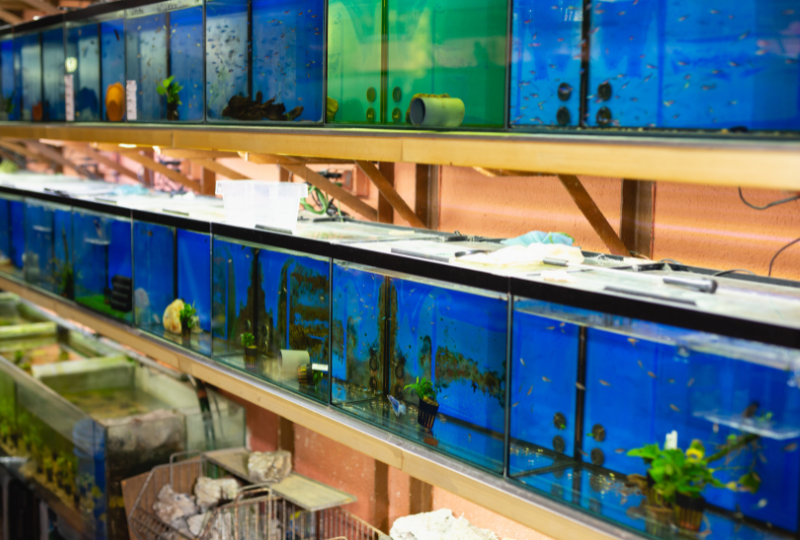 Choose the Best Credit Card Processing For Pet Stores
Electronic Merchant Systems is dedicated to making sure your pet store's payment processing systems are efficient and effective.
Our furry friends deserve the absolute best in payment processing and merchant services!
EMS is the perfect partner!
With over 30 years of payment processing experience, our intimate knowledge of the merchant services industry is sure to make your pet store a hit.
As a certified level 1 PCI provider for over ten years, security is of the utmost priority at EMS.
24/7/365 Customer Support
EMS' experienced customer service agents are available 24/7 to give you peace of mind for late-night kibble orders and early-morning grooming.
Grow Your Pet Store Today
Electronic Merchant Systems is the only choice for any pet store owner looking for a merchant services supplier.
EMS can help with all of your merchant services, including:
Providing the top payment processing tools and opportunities
Improving your cash flow
Providing the best credit card rates
Streamlining your business operations
If these pet store payment processing opportunities sound beneficial to you, fill out the form below to request a consultation today.
Discover How EMS Can Benefit Your Pet Store Today

Would you like to learn more about how Electronic Merchant Systems could help streamline your payment processing? Fill out this short form to request more information.