POS System for Butcher Shop
Butcher shops provide customers with a wide variety of high-quality meats not typically found in large grocery stores. Their meats are often locally sourced and can include game meats and specialty cuts not typically found in grocery stores.
Butcher shops also provide customers with the expertise of the butchers who work there. They are trained to know the best cuts of meat for different dishes and can provide customers with tips and advice on how to prepare and cook the meats they purchase.
As the owner of a butcher shop, it's essential to ensure customer satisfaction and create a welcoming environment.
One way to achieve this is by providing high-quality cuts of meat and ensuring the payment process is smooth and efficient. This will leave your customers feeling satisfied and eager to come back.

Electronic Merchant Systems (EMS), works with small businesses like your butcher shop to provide payment solutions that help them succeed.

EMS can get your butcher shop great point of sale (POS) systems, mobile payment processing solutions, and fully customizable gift cards.
With over 1,000 Google Customer Reviews, it's clear that we have successfully helped many businesses like yours grow.
For the best Butcher SHop payment processing, click below to request a consultation. Continue reading to learn why EMS is the perfect merchant services provider for your butcher shop.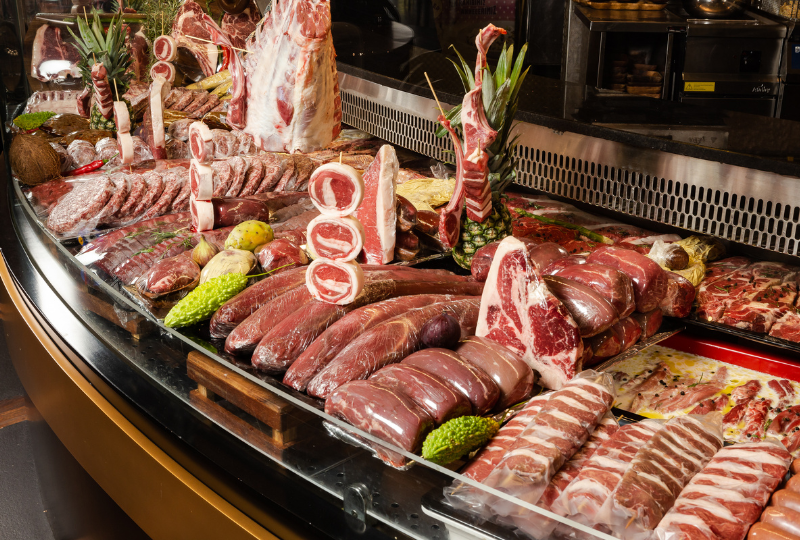 The Top POS Terminal for Your Butcher Shop

At EMS, we value customer satisfaction, and we know that an efficient check-out experience is a key part of it.
That's why we offer a range of user-friendly and advanced POS terminals for butcher shop owners. With our technology, you can ensure that your customers have a seamless shopping experience every time they visit your store.
For Butcher Shops, we recommend our MaxxPay® Pro.
Benefits of the MaxxPay Pro include:
Quick Payments
At EMS, we understand the importance of providing an efficient and positive payment experience for your customers. That's why we offer MaxxPay Pro, a quick payment processing technology that allows customers to complete transactions quickly so that they can move on with their day.
MaxxPay Pro accepts all major credit cards and offers a variety of payment options such as swipe, chip, and contactless transactions to ensure maximum convenience for your customers.
High Functionality
We understand that managing a butcher shop can be challenging so we're here to support you. Our MaxxPay Pro point of sale terminal is designed to simplify the process of tracking services and inventory, making it easier for you to run your shop effectively.
Easy-to-use Interface
MaxxPay Pro is a robust and advanced point of sale terminal designed to suit your business needs. It comes equipped with a high-speed printer, a 4.3" color display, an 8" touch screen, a cash drawer, and a barcode scanner. This makes it excellent for your butcher shop.
Cloud-based Back Office
EMS offers cloud-based back-office reporting, allowing you to access your data from any location with internet access. This makes it convenient for you to retrieve analytics and reports whenever you need them.
Gift & Loyalty Programs for Butcher Shops
Repeat customers are essential to the success of your butcher shop
Gift cards and loyalty programs can be used to reward repeat customers.
Gift cards benefit everyone. They're like free money for the recipient, and they provide your butcher shop with:
Greater customer loyalty

A higher volume of purchases

Increased profit and cash flow.
Butcher shop gift and loyalty cards can boost engagement and attract new customers.
Gift cards are a popular way to increase revenue, and studies show that on average, each person holds $175 worth of unused gift cards. That unused money represents a significant opportunity for your business.
At EMS, our in-house design team will help you create unique gift cards that align with your butcher shop's aesthetic.
We also provide various options for customer loyalty programs that can attract new customers and retain existing ones, helping your butcher shop grow and thrive.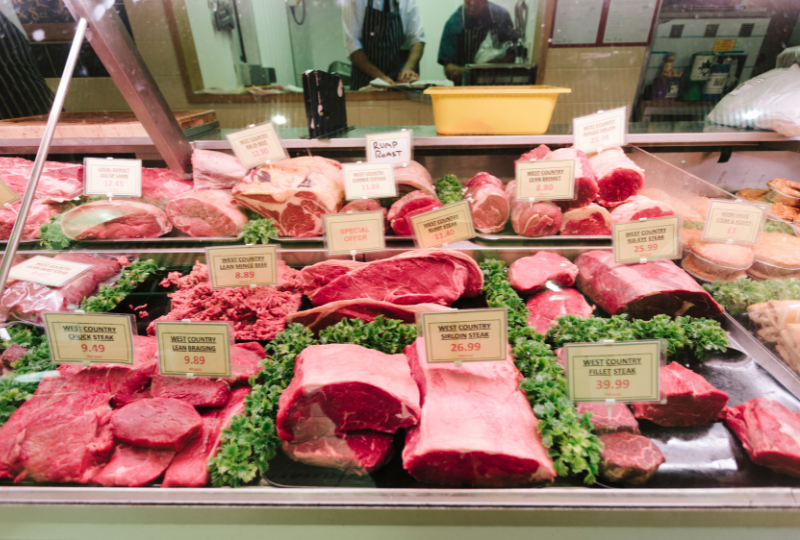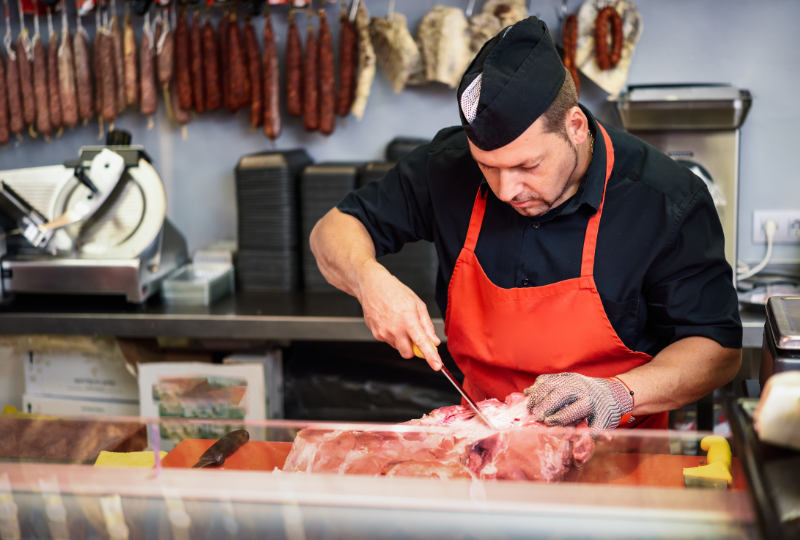 Choose the Best Credit Card Processing Solutions For Your Butcher Shop
Electronic Merchant Systems can help your butcher shop accept all types of payments and utilize our merchant services.
We understand the challenges of running a grocery store, and that's why we're here to help you with payment solutions and merchant services. We want to make the process of getting paid quick and easy.
EMS has the Skills and Experience to Serve You
Electronic Merchant Systems has been helping businesses like yours process payments for over 30 years. We offer our expertise and merchant services to help your butcher shop grow and thrive.
In addition, EMS has been a certified level 1 PCI provider for over ten years. Security is of the utmost priority.
24/7/365 Customer Support
At EMS, our customer service team is available 24/7 to assist you with any questions or concerns. They are experts in their field and dedicated to ensuring your satisfaction.
Start Growing Your Butcher Shop Today
Electronic Merchant Systems is dedicated to meeting all of your butcher shops merchant service needs, including:
Providing the top payment processing tools and opportunities

Improving your cash flow

Gift & loyalty programs

Providing the best credit card rates

Streamlining your business operations
If these butcher shop payment processing opportunities sound helpful to your business, fill out the form below to request a consultation today.
Discover How EMS Can Benefit Your Butcher Shop
Fill out the form below to learn more about how Electronic Merchant Systems can assist with your payment processing and merchant service needs.
Discover How EMS Can Benefit Your Butcher Shop

Would you like to learn more about how Electronic Merchant Systems could help streamline your payment processing? Fill out this short form to request more information today.