Craft Show Payment Processing
Being a vendor at a craft show takes a lot of time and preparation.
You have to invest in your products along with the overhead to create them. Not to mention all of the branding aesthetics required at a craft show like a table, banner, sign, etc.
Your goal at craft shows is to be as profitable as possible despite these overhead costs, but what happens when an interested buyer asks, "do you take credit cards?"

If your answer is no, or your current credit card processing is too slow, you may be missing out on sales!
You can't rely on payment apps, either. As popular as some of them are, you cannot expect a customer to download the app, create an account, link their card, and then pay you in a matter of minutes.
This is why you need an updated and efficient mobile payment processing solution for your craft shows. Accepting debit and credit card payments is a must.
Thankfully, Electronic Merchant Systems (EMS) is dedicated to help craft show vendors like yourself grow and succeed.
For over 30 years, Electronic Merchant Systems' ultimate goal has been to help local businesses like yours realize their full potential.
From the point of sale systems and mobile payment processing solutions to completely customized gift cards, EMS has your craft show business covered.
With over 1000 Google Customer Reviews, it's clear that we have successfully helped many businesses grow.
If you want the best Craft Show Vendor Credit Card Processing, click below to request a consultation or keep reading to discover why EMS is the perfect merchant services provider for you today.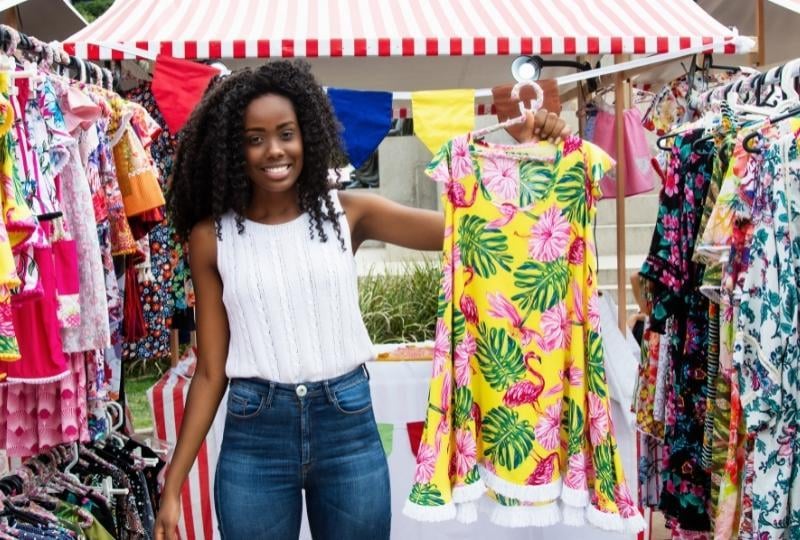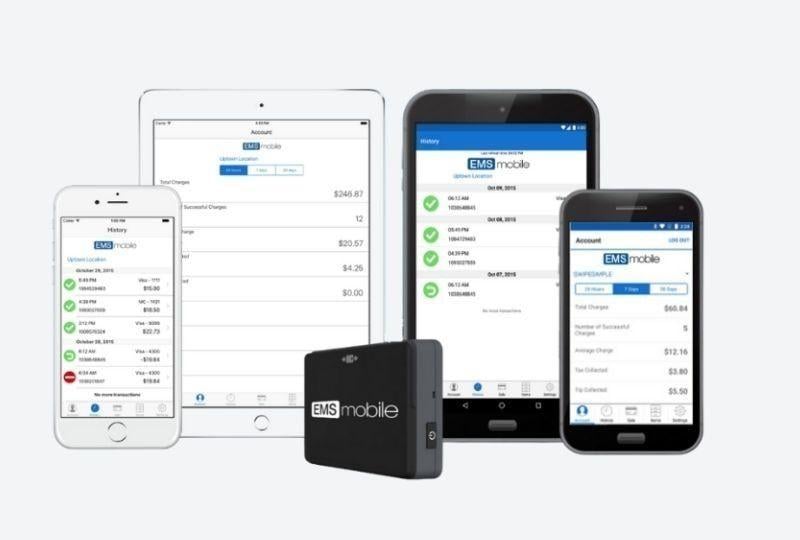 Craft Show Vendor Mobile Payment Acceptance
Whether you sell handmade jewelry, sweet treats, wreaths, or any other fun craft - payments from customers need to be quick and seamless.
People are browsing and moving from booth to booth and don't want to get caught up with a cumbersome payment process.
The longer your line is, the more likely a potential customer will move on to the next craft table.
How many customers do you lose per craft show because they see a long line and feel deterred? The customer experience is integral.
That is why we are proud to offer EMSmobile to all craft show vendors.

With EMSmobile, you can easily transform your smartphone or tablet into a portable payment processing terminal.
Talk about convenience!
And let's be honest, most people do not carry cash anymore.
That is why being able to accept payments from your customer's debit and credit cards in a quick and efficient fashion is so valuable.
You're allowing your customers to pay the way they want to.
EMSmobile provides your customers a full suite of payment methods, such as swiping their card, entering their EMV chip, or contactless payment options, like Apple Pay and Google Pay.
Other features include:
Creating itemized or simple transactions
Manage cash payments
Tracking and controlling all of your inventory
Allowing multiple users at the same time
Gift Cards for Craft Fair Vendors
Selling doesn't have to be limited to craft show attendees. Turn your one-time buyer at a show into a loyal customer with gift cards.
First of all, everyone loves gift cards! They feel like they are getting more for their money!
For Craft Show Vendors, gift cards offer:
Brand awareness

Greater customer loyalty

Increased profit and cash flow

A higher volume of purchases
It is proven that adding gift cards to your business allows you to connect with existing customers, attract new ones, and keep them both coming back for more.
In 2019, almost $3 billion in gift card cash was never used. Really think about it - every purchased gift card that is never redeemed is 100% profit for your crafting business.
Your gift cards will look amazing, too! Our in-house creative team will help design gift cards customized to your crafting business's style and aesthetic.
Do you want your business to have a virtual space so you can make sales between craft shows? Check out EMS' web design services we offer for businesses just like yours.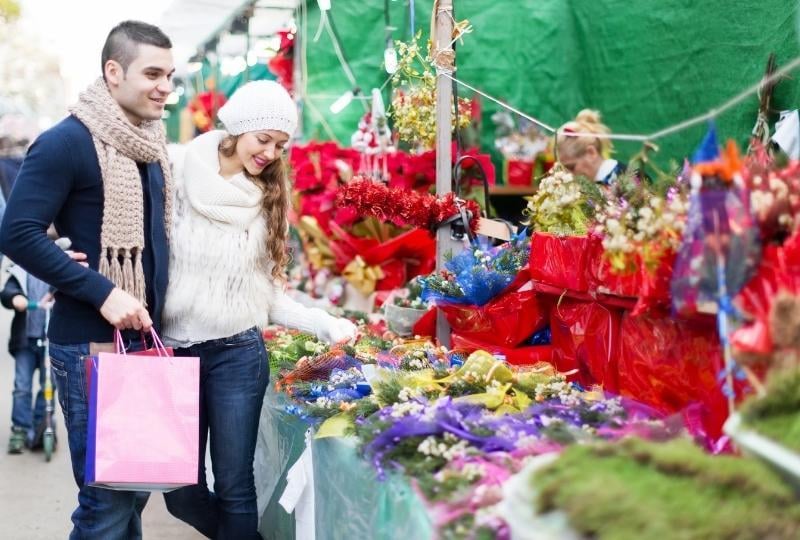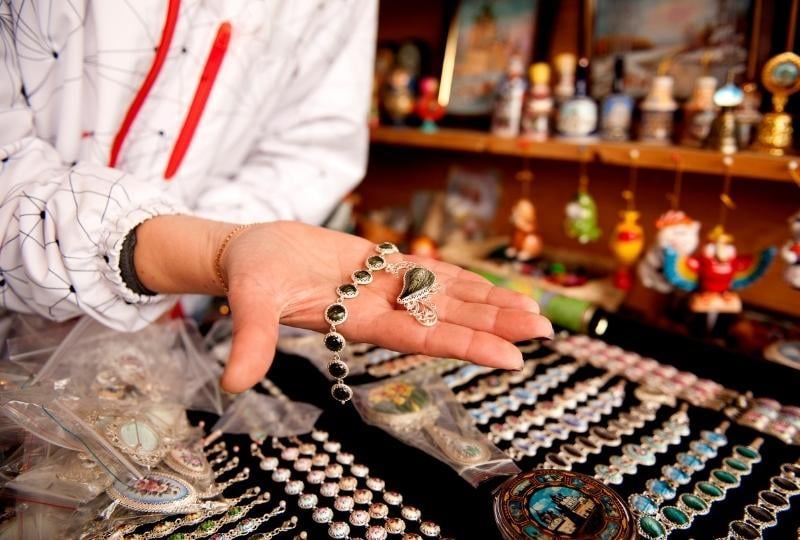 Choose the Best Credit Card Processing Solutions For Your Business
Electronic Merchant Systems is the top choice when it comes to streamlining your payment processing and merchant services for your crafting business.
We know that your business takes a lot of personal time and consideration, so we take pride in offering mobile payment solutions that will ultimately make your life easier.
As a nationally trusted payment processor, our goal is to optimize, simplify, and speed up the way you get paid.
EMS has the Skills and Experience to Serve You
With over 30 years of experience in the payment processing industry, Electronic Merchant Systems offers valuable merchant services experience that will help your crafting business not only grow, but thrive.
In addition, EMS has been a certified level 1 PCI provider for over ten years. Security is of the utmost priority.
24/7/365 Customer Support
We have a dedicated team of customer support specialists available at all hours of the day.
You are never alone when you work with us.
Take Your Crafting Business to the Next Level Today
Slow payment processing or archaic payment options are a thing of the past! No more worries about bounced checks or turning customers without cash away.
At Electronic Merchant Systems, we are dedicated to handling all of your craft show business's merchant services needs, including:
Providing fast mobile payment processing

Improving your cash flow

Gift card programs


Providing the best credit card rates

Streamlining your business operations
If these craft fair payment processing opportunities sound beneficial to your business, fill out the form below to request a consultation today.
Discover How EMS Benefits Craft Show Vendors Just Like You

Would you like to learn more about how Electronic Merchant Systems could help streamline your mobile payment processing? Fill out this short form to request more information today.