Floral Shop Payment Processing Solutions
Flowers are grown and cared for as part of the art of floristry. It also includes picking flowers by hand and making designs for flower arrangements.
A florist chooses from a variety of flowers, plants, greens, and other floral items. Then, they put them all together in a beautiful way.
Floral arrangements are often used at big events, but they can also be part of everyday life.
With so much to do as a florist, you need to make running your business as easy as possible.
One way to make things easier for you and to improve the customer experience is to simplify and streamline the buying process.

The best way to make sure that payment processing goes smoothly is to use a state-of-the-art POS system.
Electronic Merchant Systems (EMS)works closely with businesses like your floral shop to provide payment solutions that promote success.
Our top-notch credit card processing services allow us to do this.

EMS provides outstanding point-of-sale systems, mobile payment processing solutions, and fully personalized gift cards for your floral business.
With over 1,000 Google Customer Reviews, it's clear that we have successfully helped many businesses grow.
Turn your floral shop store into a place for locals to celebrate a special occasion or just everyday life.
If you want the best floral shop payment processing, click below to request a consultation, or keep reading to discover why EMS is the perfect merchant services provider for your business.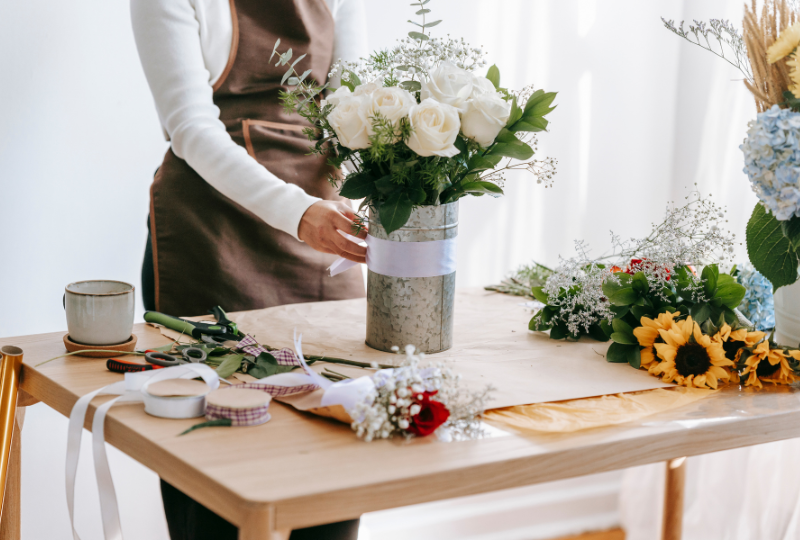 Top POS Solutions for Floral Shops

EMS offers robust and user-friendly point-of-sale system options for floral shops.

These state-of-the-art credit card terminals streamline the payment process for you and your clients.

We recommend the MaxxPay® Pro for floral shops.
Benefits of the MaxxPay Pro include:
Quick Payments
Your consumers will appreciate the quick payment processing offered by MaxxPay Pro. All of the main credit cards can be accepted as payment in a variety of ways, including swipe, chip, and contactless transactions.
High Functionality
It might be challenging to manage the inventory of a flower shop. It will be simpler to keep track of everything with the help of this sophisticated point-of-sale terminal.
Easy-to-use Interface
The MaxxPay Pro includes a high-speed printer and an 8" touch screen with a 4.3" color display. Additionally, it has barcode scanning capabilities and a cash drawer that can hold four bills and four coins.
Cloud-based Back Office
You may access your data anywhere with an internet connection when you use our cloud-based back-office reporting. It has never been simpler to obtain analytics or reports, no matter where you are.
Mobile Payment Acceptance for Florists
Most florists need mobile payment processing.

For your flower shop to be a success, you must accept mobile payments.

That's why we created EMSmobile.

To accept payments on the go, you can install EMSmobile on your iOS or Android phone or tablet.

You can now rapidly accept debit and credit card payments wherever you are.

Additionally, customers have a variety of payment options, such as contactless payment options like Apple Pay or Google Pay, inserting an EMV chip, or swiping a card.
Other features include:
Creating itemized or simple transactions
Accept tips and manage cash payments.
Tracking and controlling all of your inventory.
Allowing multiple users at the same time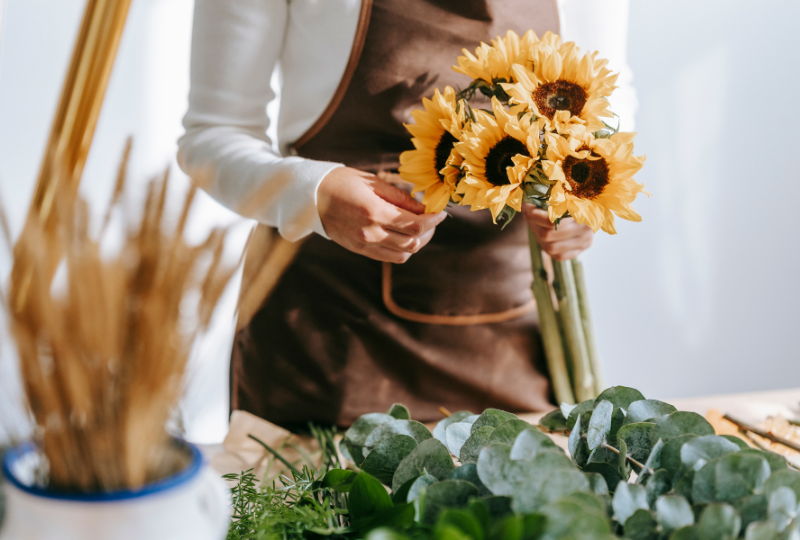 Choose the Best Credit Card Processing For Your Floral Shop
For efficient payment processing and merchant services for your floral shop, Electronic Merchant Systems is the ideal option.

We are dedicated to making the payment processing systems at your flower shop more successful and efficient.
EMS has the Skills and Experience to Serve You
EMS has been in the payment processing industry for more than thirty years, so your floral business will receive knowledgeable and friendly merchant services.
In addition, EMS has been a certified level 1 PCI provider for over ten years. Security is of the utmost priority.
24/7/365 Customer Support
We always have customer care representatives available, and they are skilled and knowledgeable enough to assist you with any issues you could encounter.

You can always seek assistance from our helpful support team if you ever have any issues or inquiries.
Start Growing Your Flower Shop Today

Look no further than Electronic Merchant Systems if you need a merchant services supplier for your flower shop.

We can fulfill all of your requirements for merchant services, including:
Providing the top payment processing tools and opportunities

Improving your cash flow

Providing the best credit card rates

Streamlining your business operations




If these floral shop payment processing opportunities sound beneficial to you, fill out the form below to request a consultation today.
Discover How EMS Can Benefit Your Floral Shop Today

Would you like to learn more about how Electronic Merchant Systems could help streamline your payment processing? Fill out this short form to request more information.