Video Game Store Payment Processing Solutions
Video games and the virtual worlds they create can help people excel in the real world.
Video games are good for both kids and adults because they keep their brains active, help them learn how to solve problems, and help them relax.
Researchers found that people who played video games were better at doing complicated tasks and made 37% fewer mistakes than people who didn't play video games. And games are actually a great way to keep your mind sharp while having fun.
Research has shown that playing video games regularly can increase gray matter in the brain and boost brain connectivity. (Gray matter is linked to the control of muscles, memories, perception, and spatial navigation.)
As the owner of a video game store, you want to make it as easy as possible for your customers to buy their games and gaming consoles.

Having a streamlined payment process will benefit you and your customers.

To make it easier for people to buy things at your video game store is to have up-to-date payment systems.
Electronic Merchant Systems (EMS) works closely with businesses like your video game store to provide payment solutions that promote success.

EMS has advanced POS systems, mobile payment processing, and custom gift cards available for video game stores.
With over 1,000 Google Customer Reviews, it's clear that we have successfully helped many businesses like yours grow.
EMS can help you turn your video game store into the place for people to get browse and buy the video games they need.
If you want the best video game store payment processing, click below to request a consultation. Continue reading to discover why EMS is the perfect merchant services provider for your business.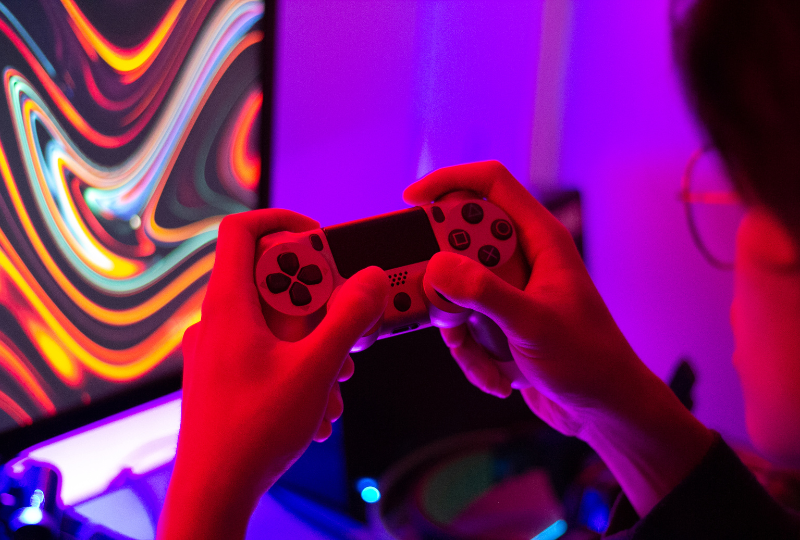 Top POS Solutions for Video Game Stores

EMS has reliable and efficient point-of-sale (POS) systems perfect for video game stores.

Our credit card terminals will simplify the buying process for you and your customers.

We recommend MaxxPay® Pro for video game stores.
Benefits of the MaxxPay Pro include:
Quick Payments
Gamers will love the speed and ease of use of the MaxxPay Pro. With MaxxPay Pro, your video game store store can accept chip, contactless, tap-to-pay, and swipe payment methods.
High Functionality
Video game store owners sometimes have a hard time keeping track of their inventory. But with a MaxxPay Pro POS terminal, it will be much easier to track and control your inventory.
Easy-to-use Interface
MaxxPay Pro has a 4.3-inch color display and an 8-inch touch screen. Its cash drawer holds four bills and four coins and has a barcode reader.
Cloud-based Back Office
The cloud-based back office reporting system allows you to access your information anywhere with an internet connection. Reporting and data analysis is always a click away.
Mobile Payment Acceptance for Video Game Stores
Video game stores should have the ability to accept mobile payments.

Companies who accept mobile payments have a higher chance of being successful, so we offer EMSmobile.

With EMSmobile for iOS or Android, you can accept payments on the go.

This makes it easy for you to accept payments from debit and credit cards no matter where you are.

Your customers can use an EMV chip, Apple Pay, Google Pay, or a credit card swipe with EMSmobile.
Other features include:
Creating itemized or simple transactions
Accept tips and manage cash payments.
Tracking and controlling all of your inventory.
Allowing multiple users at the same time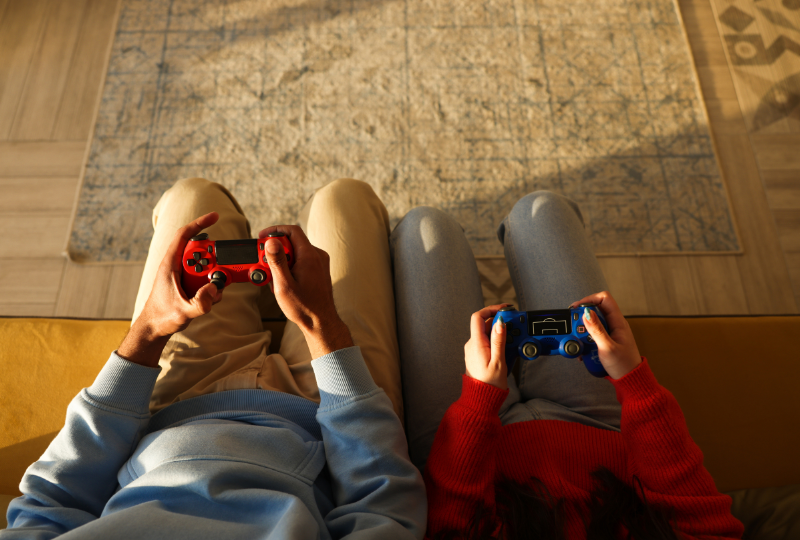 Choose the Best Credit Card Processing For Your Video Game Store
Electronic Merchant Systems makes it simple for video game stores to process payments and use merchant services.

Our goal is to improve the way your video game store handles payments.
EMS has the Skills and Experience to Serve You
With 30 years of payment processing experience, EMS can help your store grow and thrive.
In addition, EMS has been a certified level 1 PCI provider for over ten years. Security is of the utmost priority.
24/7/365 Customer Support
Partnering with EMS gets you access to customer service reps who can answer your questions and help you in any situation.

If you encounter any problems or questions, you can reach out to our support team at any time of the day or night.
Start Growing Your Video Game Store Today

Electronic Merchant Systems is the only merchant services provider you'll need for your video game store.
EMS can handle all of your merchant services needs, including:
Providing the top payment processing tools and opportunities

Improving your cash flow

Providing the best credit card rates

Streamlining your business operations
If these video game store payment processing opportunities sound beneficial to your business, fill out the form below to request a consultation today.
Discover How EMS Can Benefit Your Video Game Store Today

Would you like to learn more about how Electronic Merchant Systems could help streamline your payment processing? Fill out this short form to request more information.