Grocery Store POS Systems
Grocery stores provide a convenient and accessible way for people to purchase the food and household items they need. They also help support local farmers and producers.
Grocery stores can also serve as community hubs, offering services such as deli counters, bakeries, and even pharmacies.
Grocery stores are an essential part of our daily lives, and they play a critical role in maintaining the health and well-being of our communities.
The owner of a grocery store has countless responsibilities. They need their customers to leave satisfied and excited to come back.
Making it easy for clients to pay is an excellent way to ensure your customers enjoy themselves. Your payment process should be quick and easy.

At Electronic Merchant Systems (EMS), we work with small businesses like your grocery store to provide payment solutions that help them succeed.

EMS can provide your grocery store with great point of sale (POS) systems, mobile payment processing solutions, and fully customizable gift cards.
With over 1,000 Google Customer Reviews, it's clear that we have successfully helped many businesses like yours grow.
For the best Grocery Store payment processing, click below to request a consultation. Read on to discover why EMS is the perfect merchant services provider for your grocery store.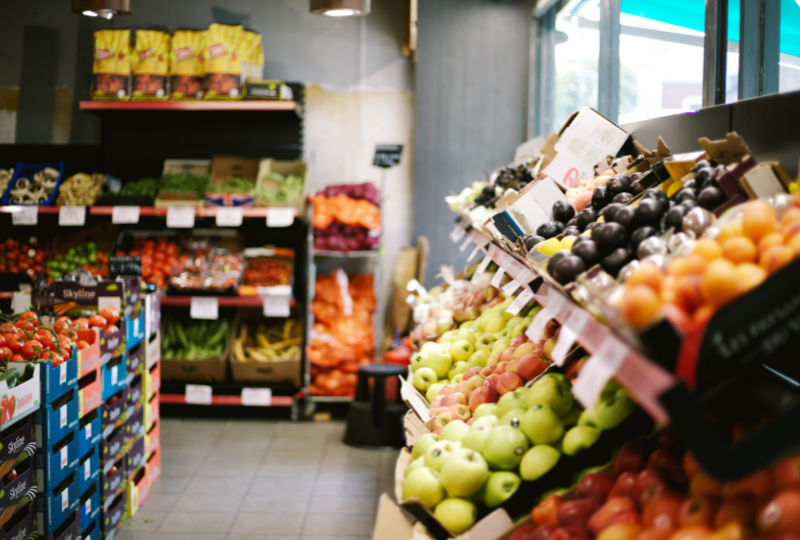 The Top POS Terminal for Your Grocery Store

At EMS, we understand the importance of providing a seamless and efficient checkout experience for your customers. That's why we offer a wide range of easy-to-use and high-tech POS terminals for grocery store owners.
With our advanced technology, you can be sure your customers have a smooth and enjoyable shopping experience every time they visit your store.
For Grocery Stores, we recommend our MaxxPay® Pro.
Benefits of the MaxxPay Pro include:
Quick Payments
At EMS, we strive to provide an efficient and enjoyable payment experience for your customers. MaxxPay Pro's quick payment processing technology allows your customers to complete their transactions in a timely manner so they can get back to their busy lives.
It also accepts all major credit cards and offers multiple payment options such as swipe, chip, and contactless transactions.
High Functionality
Managing a grocery store can be a complex and time-consuming task, including keeping track of the services and inventory. At EMS, we understand the challenges you face and we are here to help. Our MAxxPay Pro point of sale terminal is designed to streamline these processes, making it easier for you to manage your store.
Easy-to-use Interface
The MaxxPay Pro is a powerful and advanced point of sale terminal that is designed to meet the needs of any business. Its features include a high-speed printer, a 4.3" color display on an 8" touch screen, a cash drawer that can hold four bills and four coins, and a barcode scanner, making it an ideal choice for your business.
Cloud-based Back Office
At EMS, we understand the importance of having access to your data at all times, regardless of your location. That's why we offer cloud-based back-office reporting. With this feature, you can access your data from anywhere as long as you have an internet connection. This makes it easy for you to get analytics and reports no matter where you are.
Gift & Loyalty Programs for Grocery Stores
Repeat customers are essential to the success of your grocery store.
Gift cards and loyalty programs are excellent ways to reward repeat customers. Gift cards encourage customer loyalty and entice customers to come back.
Gift cards benefit everyone. They're free money for the recipient, and they provide your grocery store with:
Greater customer loyalty

A higher volume of purchases

Increased profit and cash flow.
Grocery store gift and loyalty cards engage your customers and attract new ones.
Gift cards are a popular way for businesses to increase revenue. And, a significant amount of gift card money goes unused each year. According to recent studies, the average person has $175 worth of unused gift cards. That unused money is 100% profit for your business.
At EMS, we understand the importance of creating gift cards that align with your business's unique style. That's why we offer an in-house design team that can help you create custom gift cards tailored to your grocery store's aesthetic.
Additionally, we also understand the value of customer loyalty programs. These programs not only bring in new customers but also help retain the ones you already have. We offer various ways to set up loyalty programs that will help your grocery store grow and thrive.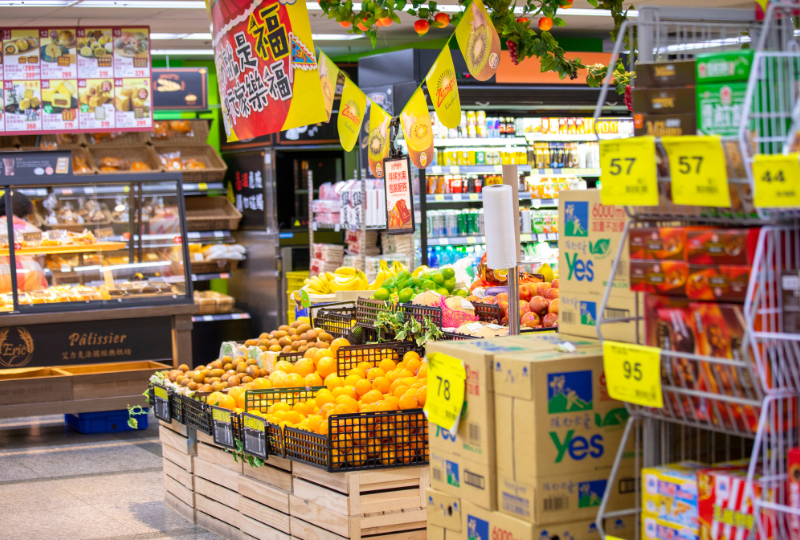 Choose the Best Credit Card Processing Solutions For Your Grocery Store
Your grocery store can accept all payments and use merchant services with the help of Electronic Merchant Systems.

We know there's a lot to do as a grocery store owner, so we're proud to help you with payment solutions and merchant services.

We'll help ensure that getting paid is quick and easy for you.
EMS has the Skills and Experience to Serve You
Electronic Merchant Systems has helped businesses like your grocery store process payments for over three decades. We'll use our experience and merchant services to help your grocery store grow and prosper.
In addition, EMS has been a certified level 1 PCI provider for over ten years. Security is of the utmost priority.
24/7/365 Customer Support
At EMS, we provide unparalleled customer service support. Our team of experts is available 24/7 to assist you with any questions or concerns you may have. They are knowledgeable and experienced and dedicated to ensuring your satisfaction.
Start Growing Your Grocery Store Today
Electronic Merchant Systems is committed to taking care of all of your grocery store's merchant service needs, including:
Providing the top payment processing tools and opportunities

Improving your cash flow

Gift & loyalty programs

Providing the best credit card rates

Streamlining your business operations
If these grocery store payment processing opportunities sound helpful to your business, fill out the form below to request a consultation today.
Discover How EMS Can Benefit Your Grocery Store
Complete the form below to learn more about how Electronic Merchant Systems can help with your payment processing and merchant service needs.
Discover How EMS Can Benefit Your Grocery Store

Would you like to learn more about how Electronic Merchant Systems could help streamline your payment processing? Fill out this short form to request more information today.