Benefiting from Tradeshows, Even When You Can't Attend
It's not feasible to attend every single payment industry tradeshow out there. Schedules, distance, and budgets are all factors that can get in the way. But, that's okay! You don't need to attend every tradeshow. Sometimes. you can make the contacts and start the conversations you want to start from the comfort of your own home or office. All it takes is a little research, social media knowledge, and tech savvy to benefit from a tradeshow that you can't attend.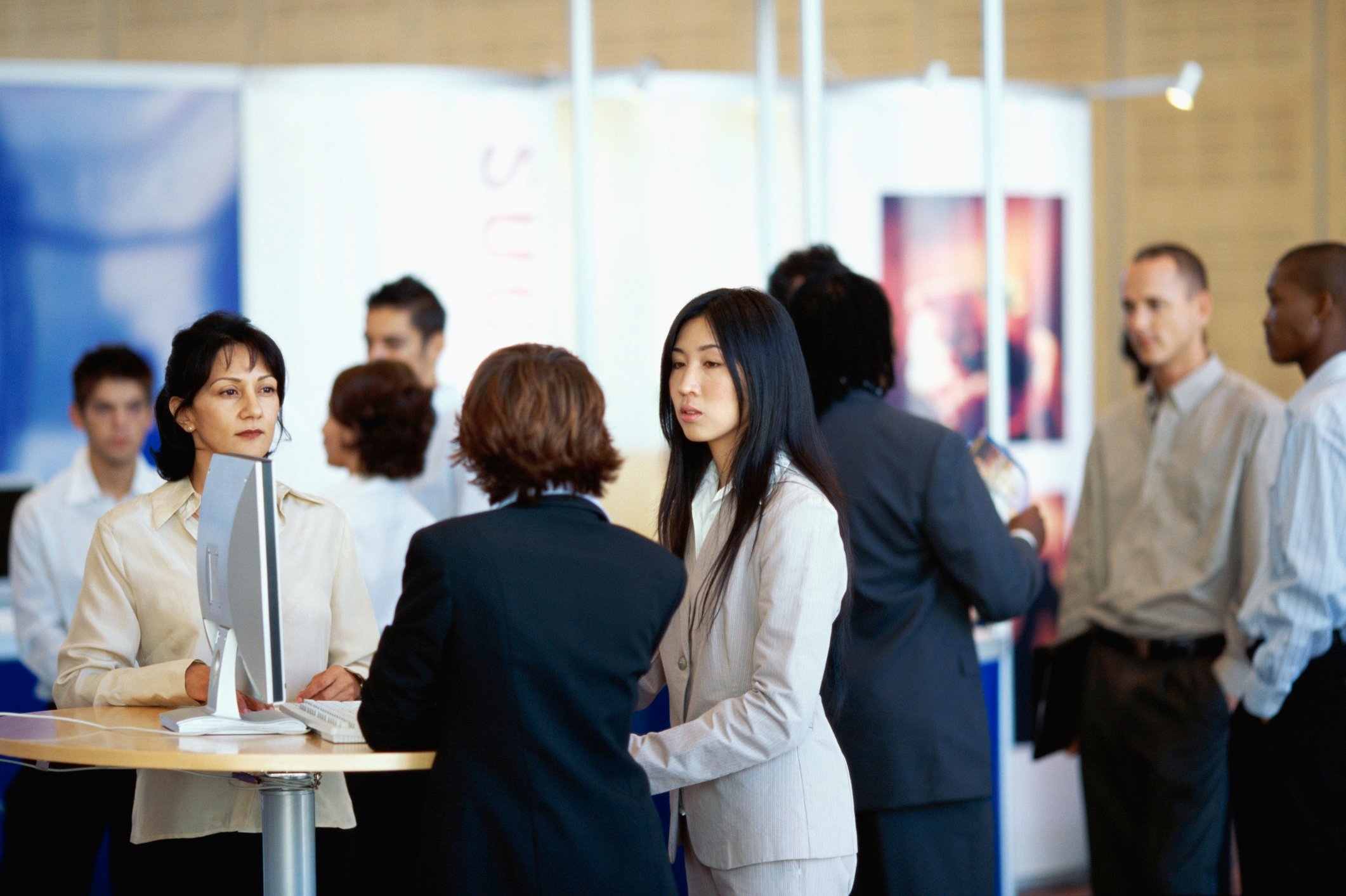 3 Ways to Leverage Tradeshow Social Media
Every payments industry tradeshow has their own social media presence. You can use each individual page and hashtag to keep up with the conversation, even if you're not attending the event. Here are a few ways to do that:
1. Reach out to exhibitors and speakers.
Large industry trade shows, such as TRANSACT, share event schedules on their social media pages and website. These schedules often detail keynote speakers, session facilitators, panelists, and exhibitors. Even if you can't attend the actual tradeshow, you can use this information to network.
For example, let's say there is a specific topic you want to explore, such as the state of cryptocurrency in the industry. You can use the event schedule posted online to identify relevant sessions and reach out to the speakers via LinkedIn or email. Plus, you can follow the event hashtag on social media to join in the conversation as it's happening. Read more about this in the next section.
2. Join in the conversation.
As a leading provider in the payments industry, our team attends some of the top payments industry tradeshows each year. During these shows, we share event updates on social media. Many other attendees, speakers, and exhibitors do the same! That means you can use social media to have meaningful conversations and virtually benefit from industry tradeshows. Follow event pages, hashtags, and event speakers to get the most out of the conversation.
3. Watch livestreams and recaps.
Some tradeshows choose to expand their audience by live streaming portions of their event. This is often also done through social media channels like Facebook or Instagram. Keeping an eye out for live videos or recordings from the event itself is a great way to stay informed. As you would if you were attending in person, take notes from these videos as points to reference when talking with attendees, speakers, or exhibitors. You may even be inspired by a new idea or discover a topic you'd like to explore further!
Thanks to our expanding world of virtual technology, many tradeshows have begun to pivot from live events to virtual events. Going virtual gives more people the opportunity to access the knowledge shared through events like these. It also keeps us all more than six feet apart, which is a 2020 requirement.
Connecting during COVID-19
2020 has been unplanned, unpredictable, and unkind to a lot of people. So many things that we typically enjoy in this season have been canceled or postponed indefinitely due to the current public health crisis. Unfortunately, tradeshows are right along with them.
The less-than-ideal circumstances this year have forced us to think about business, travel, and our own health in ways that many of us hadn't before. We could let it deplete our resources and defeat us, or we can choose to rise to the challenge and find ways to emerge victorious!
Click here to read five tips to help you make connections and generate leads from a distance.
Let's keep working together to find creative ways to stay in touch and keep business moving forward.
Connect with us on LinkedIn, Twitter, and Facebook to access more posts like these and follow the industry conversation!