Breaking Down Payment Trade Shows
So, you're interested in attending one of the Best Payments Industry Trade Shows in 2018.
Smart decision!
If you want to take your ISO agent career to the next level, you need to engage with the industry and trade shows are the perfect place.
If you're a first attendee, you probably don't know what to expect.
What happens at a payments industry trade show and what's the ROI on your registration fee?
Let's take some time and discuss that!
What Happens at a Payment Industry Trade Show?
Trade shows in the electronic payments industry are generally hosted by industry associations like the Electronic Transactions Association (ETA).
These annual events gather everyone from aspiring ISOs and value-added resellers (VARs) to large financial institutions and tech startups.
What Does the Agenda Look Like?
Most payments industry trade shows are 2-3 days long.
A standard agenda may include an innovation or pitch-off competition, opening reception, education and breakout sessions, keynote speakers, and happy hours.
The SEAA 2018 agenda is perfect example.
How Does an Attendee Benefit From a Trade Show?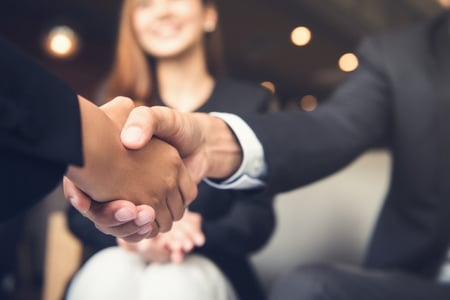 Regardless of which payments industry trade show you attend, you can experience an array of benefits. Here are three of the most common:
1. Meet the right people
Take TRANSACT18 for instance.
More than 4000 professionals and 1000 C-Level executives attend this annual trade show hosted by ETA. If you're trying to get your foot in the door, this is a good door to start with.
2. Learn about the industry
Annual trade shows like SEAA, TRANSACT18, MWAA, and WSAA promote education and foster learning.
Whether you're listening to a speaker or speaking with a provider at their booth, you will gain a better understanding of the industry.
3. Connect With Electronic Merchant Systems
Industry trade shows provide a great opportunity to build a network and excel as an ISO agent.
Whether you want to get your foot in the door or advance your current career, you can benefit from attending a trade show.
As one of the leading providers in the payments industry, Electronic Merchant Systems (EMS) is excited to attend all four trade shows referenced in this post.
We invite you to stop by our booths and meet our team. We are eager to speak with current and prospective ISO agents and industry professionals. In the meantime, connect with us on LinkedIn, Twitter, and Facebook.
If you would like to speak with EMS more directly, click the link below to speak with our team today!