Characteristics of an Excellent ISO Program
Are you hoping to build and new partnership with an Independent Sales Organization (ISO)?
If you're a seasoned agent who has been working in your field for a time, you probably already know what you're looking for in an ISO. We ask you savvy agents to take a step back and think about the worst ISO you've ever partnered with. They may have been unresponsive which made the partnership challenging. It may have also been difficult for you to build up a merchant network because of the complete lack of trust you had in the provider.
If you're new to the agent game - welcome! We're always happy to see motivated, intelligent individuals like you join the industry. Your situation is a bit different from the experienced agent, because you'll be trying to get your foot in the door for the first time. We ask you to think about the traits you'd like to see in a Merchant Services Provider.
Those traits may be: responsiveness, flexibility, easy to work with, great customer service, and industry-leading products and services for your merchants.
Whether you're looking for a new ISO or just starting out, it is possible to find an amazing partner that makes it easier to build your merchant network.
Read on for our top traits to look for in an ISO Merchant Services Provider.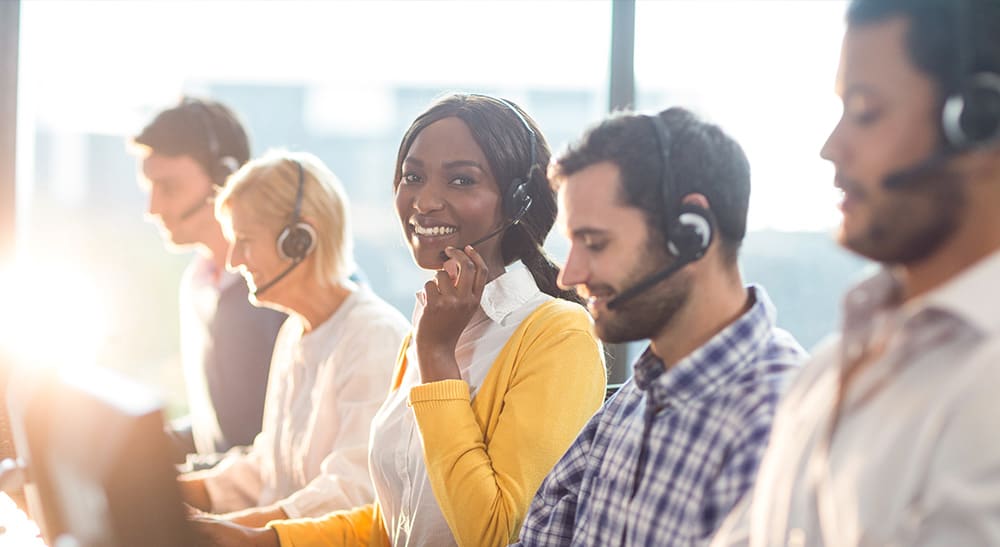 Positive Merchant Reviews
Your top priority is building your business, which means creating a large merchant network. This obviously takes time, but it'll be a lot easier if the ISO you're working for has a positive reputation.
Seek out reviews about the provider you're considering and read through both the good and bad. If the majority of merchants are satisfied with the provider and its products, you may have found a great new partner .
Values Relationship Building
It's extremely difficult to stay motivated if the ISO isn't invested in your own growth and success.
Look for providers who have the same interest in relationship building as you do. An ISO who understands how important it is to build healthy relationships with merchants should also do everything they can to maintain a positive partnership with you and help you reach your goals. After all, true partners support each other as they work toward a common goal.
24/7/365 Customer Support Staff
You can't be expected to sell a product if you don't understand what it is, how it works, and why merchants should care about it.
What if you run into a problem or a merchant asks a question you can't answer? If support from your merchant services provider is only available during business hours, you could end up losing the sale. That's why it is important to find a provider with around-the-clock support, who will take the time to educate you on products and help solve problems.
When researching providers, make sure responsive customer service is a common theme in the merchant and agent reviews. You should also talk to the ISO about its support services for agents.
Focuses on Security
Maintaining business and customer data security is vital to the success of any merchant. It's also important for your reputation as an agent.
When searching for your next Merchant Services Provider partner, make sure they are as serious about security as you are. Look for a badge from the PCI Security Standards Council on their website, or call to ask the provider if they are PCI-compliant. If they say no or skirt the question - that's a big red flag.
Visit the PCI Security Standards website for more information on credit card security.
Dedicated to Innovation
This industry is highly competitive. To get ahead of your competition as an agent, you should partner with a Merchant Services Provider that is committed to not just providing products, but developing innovative solutions.
These solutions should help the merchant not only manage, but grow their business and boost their reputation. Take cryptocurrency processing as an example. A solution like this can help smaller merchants compete with larger entities, and sets you apart from other agents in the industry.
As an EMS ISO Agent, Your Success is Our Success
Electronic Merchant Systems (EMS) is an industry-leading provider of payment processing and merchant services. EMS supports prospective ISO agents, industry professionals, and merchants alike. We're dedicated to providing you with the resources, tools, and customer support you need to reach your goals and build your merchant network.
Electronic Merchant Systems maintains a 4.7 star rating on Google My Business from more than 975 customer reviews, an OpenCompany designation and 4.0 rating on Glassdoor.com, and an A+ rating with the Better Business Bureau. We consider these trust elements a valuable business asset and assure our partners that their customers will receive the quality service and assistance they deserve from our dedicated employees.