The craft show is finally here!
You've designed your display, your table is thoughtfully laid out, everything is beautifully branded, and your signage is clear.
You have everything you need, except the ability to accept credit card payments.
Maybe you don't want to hassle with new technology, or maybe you're worried about transaction fees.
Whatever it is, you need to reconsider.
If you don't accept credit card payments, you are likely losing sales, and you are almost definitely losing the bigger, more expensive sales.
Luckily, this is an easy fix, and EMS has you covered.
Key Takeaway

It is important for all craft fair vendors to have a credit card reader to make the payment process as simple and convenient as possible for customers. You never want to limit payment options or make payment acceptance cumbersome for customers, or they will likely move on to another vendor.
In the article below, we will discuss why you need a credit card reader for craft fairs in more detail.
Table of Contents:
Do I Really Need a Card Reader for a Craft Show?
You definitely need a credit card reader for your craft shows. What if there are a lot of ATMs? You still need a card reader.
What if the craft show offers a credit card service? You still need a card reader.
What if I only do a handful of events? You still need a card reader.
Ultimately, you need to make it as easy as possible for your customers to give you their money.
Getting a customer to close on a sale at a craft fair is already difficult enough at times. Don't make the process even more difficult by limiting the way your customers can pay.
Your customers can quickly go to an ATM, get distracted, and move on to the next booth.
If your event has a credit card service, your potential customers may have to walk to the other side of the venue, wait in a long line, or even call a phone number to pay.
All these are chances for them to decide they'll look at your website later, but they don't.
You run a business, and businesses shouldn't lose sales because of things that it could have avoided.
Types of Card Readers You Can Use at a Craft Fair
Mobile GPRS Chip and Pin Terminals
There are mobile GPRS and PIN terminals that look a lot like the ones you see in stores and restaurants.
But those terminals connect to the network through a landline or WiFi. So you would need a terminal that connects to a mobile phone network.
When you use this kind of service, you usually rent the terminal from one company, and another company uses a merchant account to handle the payments.
To get a merchant account, your credit will need to be checked.
Mobile Card Readers for Smartphones
Mobile card readers connect to your phone through Bluetooth to send and receive data through your WiFi or data connection.
When you buy the card reader, it is yours.
An app handles transactions on your phone, and customers enter their information using the card reader.
Which Credit Card Processing Terminal is Right for Me?
The right system for you will depend on how many credit card transactions you'll process and how often you'll process them.
Most artists, crafters, and designers don't take credit cards very often and only do so sporadically throughout the year.
So, the Mobile Card Reader for your Smartphone is usually the best choice because there are no monthly charges or costs when you aren't using the credit card processing services.
If you go to one or two shows a week and process many debit and credit card payments, the Mobile GPRS Chip and Pin credit card terminal might be best for you.
Before signing any contract, you should always ensure you've explored all the credit card payment options, understand all the terms of service, and that the fees are fair and affordable for your craft business.
Tips for Accepting Credit Card Payments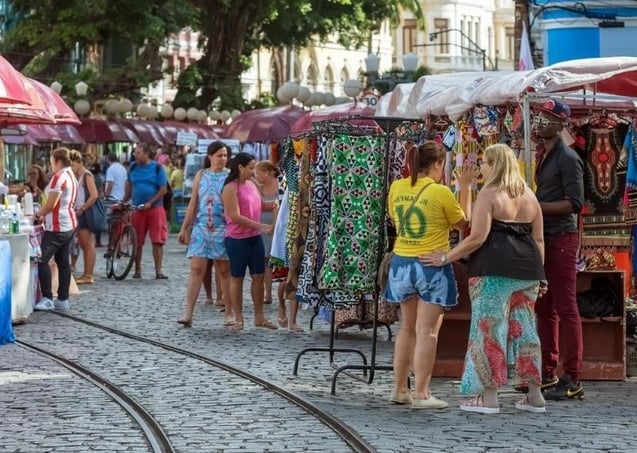 Research the Different Systems
When you decide to take credit cards, learn as much as you can about the different systems.
Most transactions at craft shows are now done on smartphones or tablet systems, and the processing fees are about the same for most systems.
Do your research to find out which is best for your business.
Most cards now have a chip as well as a magnetic strip. This is called EMV technology.
Instead of swiping the magnetic stripe, you tap or put the card into the reader.
Most processing systems now have a chip card reader. For those that don't, make sure they have a policy for chip cards.
Register Before The Show
Don't sign up for a card processing system on the day of the show. When you sign up, you may also undergo a simple verification process, which can take a few days.
Download and learn how to use the app before you get to the show.
Make sure you'll have an internet connection at the craft show, and give yourself time to get set up.
Practice Before The Show
It's wise to do a practice run before the craft fair. Most systems have a test mode that lets you learn more about how to accept credit cards with the system.
You should also know how to type in a card number if it doesn't read correctly.
Just be aware that this type of transaction can cost more in fees than swiping or tapping a card.
Also, make sure you can sign in and get to your email on the day of the show.
This may seem silly, but you don't want to have trouble logging in during the craft fair because that can turn off customers.
Advertise that You Accept Cards
Advertise that you accept credit cards to get people to buy your products at a craft fair. Some people even put it on their business cards.
Many processing systems will send you a small sign along with your card reader so you can put it in your booth. You could also put this information on a sign or price list that you already use.
This will also save you time because you won't have to tell customers that you accept this payment method.
Should I Even Bother with Craft Shows?
No technology can replace talking to the artist who made a masterpiece or feeling a satin scarf with your hands. The value is clear for both the person making it and the person buying it.
Also, a brick-and-mortar store is out of the question for many craft businesses.
Craft fairs, art shows, music festivals, and other temporary shopping events are the compromise.
Why should you bring your online brand into the real world?
Here are just a few benefits:
Make friends with other crafters in your area so you can share ideas, help each other out, and share resources.
Get to know new people and customers.
Try your products out in the real world. Find out what products people are most interested in, what questions they ask, and what products sell better in person than online.
Get to know possible wholesale customers.
Use it as a stepping stone to open a pop-up or actual store. Try out different ways to sell, show, and treat customers.
Build a local following
Contact EMS For Your Craft Fair Processing Needs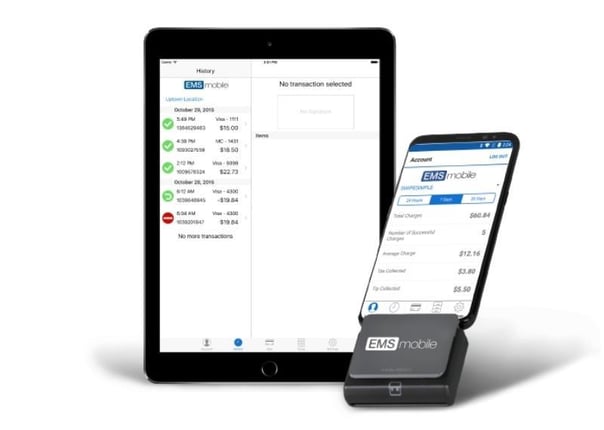 To run a craft show vendor business in the United States today, you need to be equipped to accept credit and debit cards wherever you are.
It's getting harder and harder to run your business with only a cash box. Thankfully, Electronic Merchant Systems (EMS) offers a solution for your craft fair needs.
EMSmobile is a simple yet powerful mobile payment acceptance option for any business looking to get paid on the go.
It is compatible with iOS and Android devices, offering a card reader that connects to your device via Bluetooth. With this solution, you can:
Dip, tap, or swipe credit cards
Create itemized or simple transactions
Accept tips and manage cash payments
Track and control inventory
Allow multiple users at the same time
Our Virtual Terminal technology supports EMSmobile and gives you access to even more advanced Credit Card Processing features on your handheld mobile device.
Improve the customer experience and make your business run more smoothly by:
Custom Email Invoicing: Send an invoice via email, allowing customers to make a secure payment online.
Secure Vault Storage: Securely store customer card information for future purchases or billing.
Recurring Payment Features: Set up an automatic recurring billing schedule for customers with monthly subscriptions or outstanding balances.
Let's get your craft business set up to take advantage of countless payment methods. Click below to start accepting credit cards today.