With COVID-19 still at large, more and more people are using contactless payments to safeguard themselves. Not only that, but it's also convenient to pay for everyday purchases right from your mobile device.
Applications like Google Pay or Apple Pay offer your customers a contactless way to purchase your products.
It's important for your business to start accepting mobile payments and a mobile card reader may be necessary for your business to adapt to this trend.
Learn more about how NFC contactless payments, swipe readers, free card readers, and mobile readers benefit businesses.
Can I Accept Credit Card Payments Without a Machine?
Yes, short answer.
We are all aware that businesses need to be able to accept credit or debit card payments nowadays, and they do that with a credit card machine. Paying cash for large purchases is rare these days. Cash payments can pose logistical and security challenges for businesses and make it impossible to accept cash online.
The same applies to mobile hairdressers, plumbers, and electricians, who cannot operate credit card machines when they're out in the field. These enterprises need a way to accept payments without a credit card machine.
Credit and debit cards can be easily accepted by your customers online or in-person using a variety of methods. If your business accepts payments without a credit card machine, you can find a range of platforms for accepting payments.
You should carefully examine each method's features, functions, and fees before deciding which is best for your business.
Mobile Credit Card Processing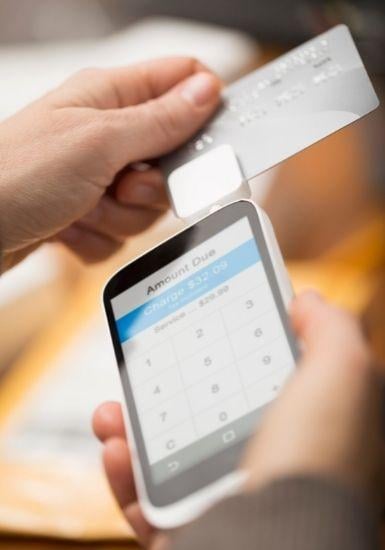 Merchants can accept credit card payments almost anywhere they have a smartphone or tablet. That is the power of mobile payment acceptance.
Mobile credit card processors should be dependable, offer affordable transaction fees, provide free business management apps, allow for tips, and be offline-compatible.
You can accept credit cards anytime and anywhere using a secure smartphone payment processing solution on any Android or iPhone. Considering that most people no longer carry cash, it is essential to enable mobile credit card processing for smartphone users.
This payment option is especially important if your team attends trade shows, conferences, or other off-site events.
Using Android or iOS devices to process credit cards allows them to generate sales while they are on the go.
Phone Credit Card Processing
Even when you're on the go, don't miss a sales opportunity. You can quickly process and preauthorize credit card transactions on your Android or iPhone/iPad device and allow customers to sign and receive emailed receipts right from your mobile device.
A smartphone, an iPhone or Android credit card reader, a payment app for Android or iPhone, and an Internet connection are all you need to get started.
When mobile credit card processing is enabled, your sales can now come to you. Your customers can make payments wherever they are.
Cell Phone Payment Processing
A mobile device can be repurposed into a payment terminal for accepting credit card payments so that merchants don't have to buy expensive hardware.
Additionally, these devices can easily fit in your pocket should the need arise to conduct business away from the usual point of sale installation.
The advantage of doing this is that you don't have to handle cash.
How Do Mobile Credit Card Readers Work?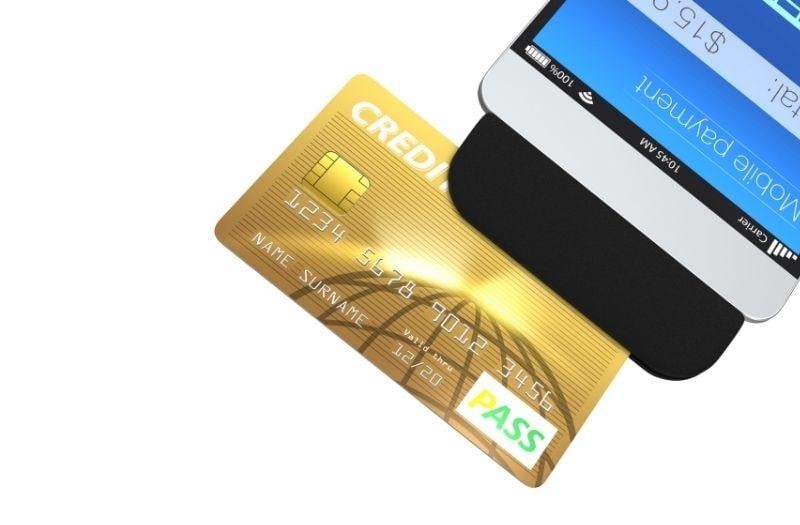 Nowadays, a sign that says "cash only" can turn away customers. Fewer and fewer people carry cash; instead, they use their credit or debit cards to pay for even the smallest items.
Individuals and small business owners who don't always work from a brick-and-mortar location may find this problematic.
Suppose you have a mobile business like a food truck or a plumber. Readily accepting payments is essential to your livelihood. With a credit card reader app, you can turn your smartphone into a credit card reader.
You probably already have a smartphone that you use for business purposes if you're serious about your business. In that case, you might find the ability to accept plastic payments on the go to be worth the investment in the smartphone.
SIM cards preinstalled in mobile card readers allow them to wirelessly connect to mobile networks.
After reading the card data, the device uses your phone's wireless or cellular connectivity to process the payment by contacting the card-issuing bank to ensure that the transaction is authorized.
How Much Is a Card Reader for My Phone?
There are sometimes free magstripe readers available. The price of EMV and contactless credit card readers, especially those that use Bluetooth, can range from $25 to $100.
How Does a Merchant Account Work?
Businesses must open a merchant account to accept credit card payments.
In a merchant account, the funds are then deposited into your business bank account.
It used to be necessary to negotiate a long-term contract to pay monthly fees with a merchant services provider or a bank in order to open a merchant account and open a merchant account.
Invest in a Mobile Credit Card Reader
As more people begin to use their mobile devices for contactless payment, your business needs to invest in the best mobile credit card reader.
With this small investment, you can make the payment process convenient and easy for your customers.
They'll appreciate the effort you put into making their experience as smooth as possible, and they may be more likely to return in the future.
If you're looking to start accepting mobile payments at your business, check out EMSmobile.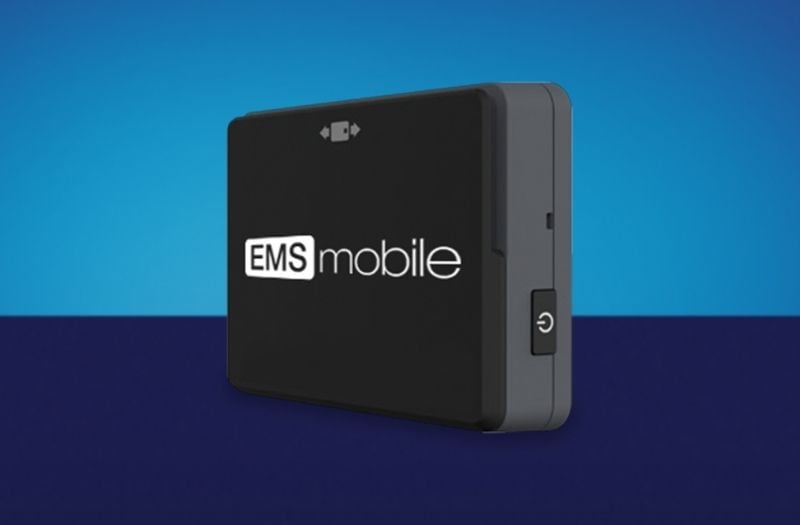 EMSmobile by Electronic Merchant Systems turns your smartphone or device into a credit card reader. With EMSmobile, you can:
Dip, tap, or swipe credit cards
Create itemized or simple transactions
Accept tips and manage cash payments
Track and control inventory
Allow multiple users at the same time
Click below to speak with one of our payment experts so you can start accepting credit and debit cards on your mobile devices today!