Just about everyone is familiar with the traditional paper check.
Traditionally, banks will manually process a paper check payment and deposit the funds into the user's bank. The clearing process can take days for the funds to appear in the correct account.
Fortunately, technology has advanced, and the checking industry has taken advantage. This is where the eCheck comes in.
An eCheck is a digital version of a paper check and is also referred to as an electronic check, internet check, online check, or direct debit.
An eCheck uses the Automated Clearing House (ACH) for electronic transactions from a customer's checking account into a merchant's business bank account with the help of a payment processor.
The article below will go into detail about the electronic check process and how accepting this faster and more secure payment method can benefit your business.
Table of Contents:
What is an Electronic Check?
Essentially, an eCheck is an electronic payment made directly from your checking account. It's an electronic version of your paper check.
When someone pays with an eCheck, funds go to the merchant's business bank account through the Automated Clearing House Network.
Merchants must have electronic check processing to enable this type of payment.
How are Electronic Checks Different From Paper Checks?
The most obvious difference between an eCheck and a paper check is that one is digital and one is paper. Why do both options exist? Well, it seems that paper checks are well on their way to becoming obsolete.
Fewer people are writing checks and prefer the convenience of digital payment types like eChecks.
Millions of consumers make online purchases with digital forms of payments that are safer, quicker, and easier, and online retail sales are expected to continue to gain a larger share of overall commerce.


The payment processing time for eChecks is also much quicker than paper checks since they occur digitally, speeding up the overall approval process.
The manual effort it takes to deposit paper checks at a bank takes much longer than an eCheck, and paper checks require longer processing and hold times than eChecks.
How Do eChecks Work?
Electronic check processing is very similar to paper check processing, but the clearing process is much faster.
Instead of manually filling out a paper check and mailing it, technology allows the process to happen electronically, saving time, postage, and paper waste.
The steps involved in processing an electronic check are:
Authorization Request: A business will need to gain authorization from the customer before completing the transaction. This can be done via an online payment form with a digital signature or over the phone.
Setting Up the Payment: Once the check is authorized, the business inputs the payment information into the online payment processing software.
Finalize and Submit: Once all information is entered into the payment software, the business submits the information to start the ACH transaction process.
Are eChecks Secure?
There are always security concerns with anything paid online.
Surprisingly, electronic payments are generally considered more secure than a physical check in many cases, primarily because there is no physical document to intercept.
Thieves have found ways to use physical checks for fraudulent transactions and identity theft over the years.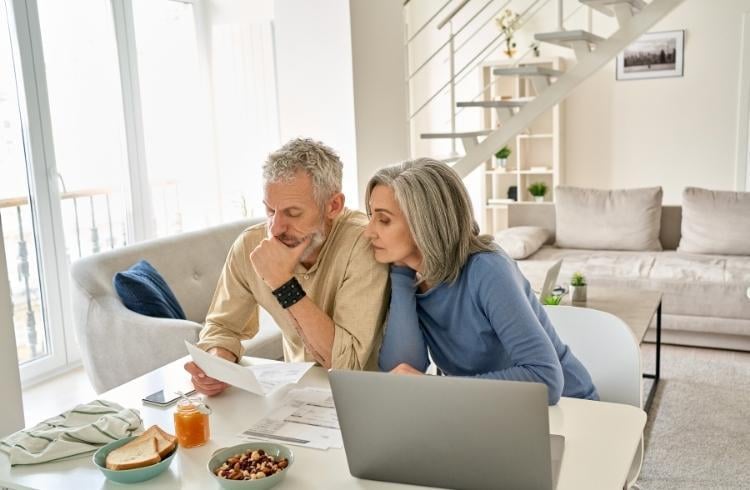 There are several steps to authenticate an e-check payment, such as added layers of security in the approval process. Those added layers of security are unavailable for physical checks to protect all parties involved in the transaction.
An eCheck is a secure form of payment that is here to stay and will continue to evolve.
Benefits of Using eChecks
There are multiple benefits of using checks for the business owner and customer alike. These benefits include:
Lower Costs: Making or receiving large payments from customers, like monthly rent, mortgages, or insurance premiums, with an eCheck is much more budget-friendly than a credit card transaction.
Quicker Turnaround: An eCheck can take as many days to clear as a paper check. However, by removing the need to manually fill out a paper check and submit it through the mail to a recipient, eCheck transactions are a much quicker form of payment.
Security: Paper checks can be tampered with, causing massive security breaches. eChecks are processed through the protection of the ACH network, so it's improbable that someone will commit fraud by giving you a fake check.
What Kinds of Payments Can You Make with eChecks?
A merchant will pay their financial institution a small transaction fee to process eCheck payments.
While credit card transactions typically have faster payment processing times, they carry higher processing fees than eChecks.
That's why it's becoming common to accept eCheck payments for high-cost items like rent collection, mortgage payments, auto loan payments, and other high-cost monthly fees.
Can an eCheck Bounce?
Unlike paper checks, people paying by eCheck can expect the funds to leave their account within three to five business days.
Funds are typically verified in your account 24 to 48 hours after authorizing the payment.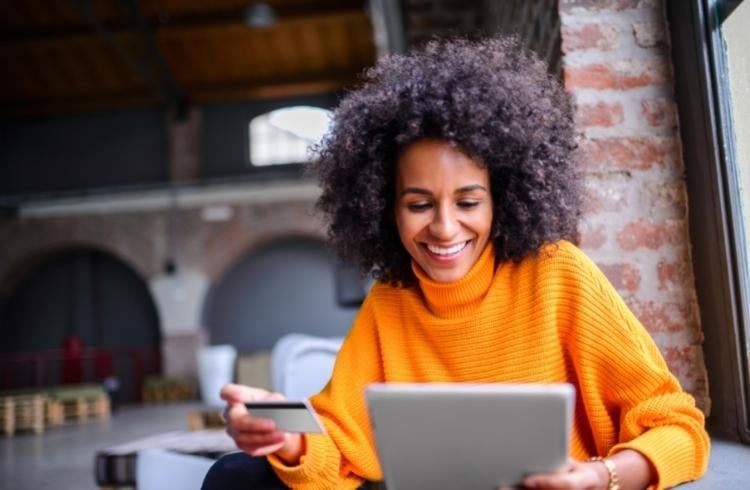 If you don't have the money to cover the transaction, digital payments will bounce like a typical paper check. The confirmed authorization by online payment form or phone call is your promise to pay the amount.
There may be fees to pay for your bounced check and penalties for late payments.
To avoid fees and penalties, you should set up an alternative payment method as soon as possible.
Businesses Need a Merchant Account for Electronic Check Payment Processing
An eCheck is a faster and more secure payment method that is an excellent digital payment solution for all business types.
Businesses need a merchant account to process an electronic check. However, getting a merchant account is simple when you work with an established payment processor like Electronic Merchant Systems (EMS).
EMS has helped local businesses thrive in their community for over 30 years and has accumulated over 1000 Google Customer Reviews with an average rating of 4.7/5. So, you know you're in good hands with EMS.
Click below to speak with one of our payment experts to help you get a merchant account and all of the merchant services you need to succeed.
References:
1.
2.
3.
4.