Everything You Need to Know About EFT Payments
As a small business owner, you're well aware that you make plenty of payments from day to day. You pay employees for their work, vendors, and suppliers for products, and so on.
However, sitting down to write checks and send them for authorization and signing is a time-consuming and outdated process.
Instead of using paper to pay people, you can make EFT payments. But what are EFT payments and how do they work?
In the article below, we will explore everything you need to know about EFT payments.
Table of Contents:
What is an Electronic Funds Transfer?
An electronic funds transfer (EFT) is a type of payment that moves money from one account to another.
EFTs require both parties to have bank accounts, but the bank accounts can be at two different financial institutions.
You can make an EFT payment with a computer, card reader, or over the phone. An EFT wil debit one account and then credit the other.
The entire payment process is digital, so instead of paper checks, you're writing and cashing electronic checks, also known as echecks.
With an EFT, you can make various payments, such as utility payments, vendor payment, and more.
EFT payments are regulated by the Electronic Fund Transfer Act (EFTA). The EFTA is a federal law that protects the people that make EFT payments.
Under the EFTA, financial institutions must give customers a summary of their rights and notify them of unauthorized transactions. Let's touch a little more on their safety.
Are Electronic Fund Transfers Safe?
Similar to other electronic payment methods, EFTs are generally safe.
One of the best features of the EFT is that they are secure, much more secure than paper checks.
Transmitting anything over the internet always involves risk, but EFT is still considered safer than traditional paper checks.
Some types of EFT, such as the ACH, are more secure than others. The best way to ensure your EFTs are safe is to work with companies you know and trust.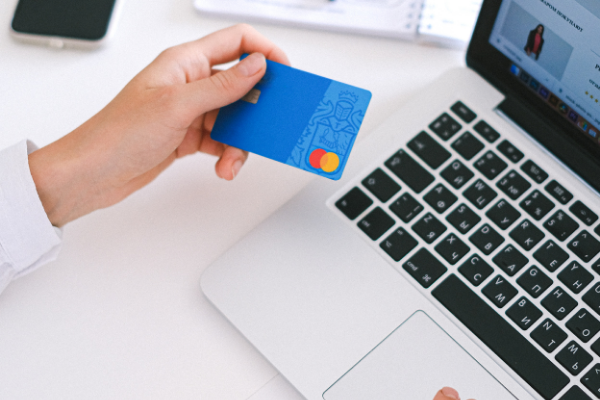 Types of EFT Payments
There are several ways to transfer money electronically.
Here are some common types of EFT payments you might use for your business.
Direct deposit lets you issue direct payments to your employees. You will tell your direct deposit service provider how much to deposit in each employee's bank account when you run payroll. Then, your provider sends electronic transfers to your employee accounts on payday.
Wire transfers are typically used for large sums of money. For example, you might use wire transfers to pay vendors or make a sizeable down payment as a business owner.

The Electronic Federal Tax Payment System (EFTPS) is a tax payment service that allows you to make tax payments to the IRS.

ATMs are electronic banking without a teller. ATM transactions allow you to withdraw cash, make deposits, or transfer funds between your accounts.

Debit cards allow you to move money from your business bank account. You can use your debit card to make purchases or pay bills. You can also accept debit card payments from customers.

Mobile wallets let you pay bills, transfer money between accounts, or receive payments on your smartphone.
How Long Do Electronic Funds Transfers Take?
More often than not, EFT payments are settled on the next business day.
They can sometimes take longer if you're making international payments or a high-value transaction over $25,000.
Bank holidays and weekends increase the time it takes for your EFT to be fully processed by the bank.
Can You Stop an EFT Payment?
Once an EFT payment is initiated, you typically cannot stop it.
If you need to stop a payment or have your money refunded, that is between you and the person you paid.
You might be able to stop recurring EFT payments by notifying your financial institution at least three business days before the next scheduled transfer.
You want to be familiar with your financial institution's policies for stopping scheduled transfers.

Is an EFT the Same as ACH?
ACH transfers are a type of electronic funds transfer, but not all EFTs are ACH transactions.
For example, wire transfers are not processed via an ACH network, so they're not ACH payments, but are EFT transactions.
EFT is an umbrella term that describes any transfer of money that occurs electronically.
With online banking, electronic payments, and online money transfers gaining immense popularity, EFT payments are being widely used.
Knowing what an EFT payment is will help you move forward with your small business.
Start Accepting a Variety of Payment Methods
Is your small business using slow, outdated payment methods? If so, Electronic Merchant Systems (EMS) can help. EMS is a national payment processor that offers small business streamlined payment processing solutions, such as:
Robust POS systems

Mobile payment acceptance

Gift & Loyalty Programs

Streamlining the acceptance of all major credit and debit cards

Saving money on your credit card rates and fees
If these benefits sound like they would help optimize your small business, click below to schedule a Free Consultation today.