Small businesses need accounting software to keep track of their income, expenses, and other finances.
Although it's not the fun part of running a small business, keeping tabs on cash flow and being ready for tax time is essential for your business.
Key Takeaway You Will Get From This Article

Depending on your small business industry and personal preferences you may benefit from utilizing QuickBooks, Freshbooks, Zoho Books, Xero, Wave, or Sage for your accounting software.
Sure, there are built-in options with your computers, but handling your bookkeeping and accounting using Excel spreadsheets isn't ideal.
Small businesses should use accounting software because it is more efficient and makes fewer mistakes than manual processing with spreadsheets.
The accounting software that's best for your small business will depend on your industry and personal preferences.
In the article below, we've compiled a list of the best bookkeeping software for small businesses.
Table of Contents:
1. QuickBooks Online
Countless small businesses use Intuit QuickBooks Online.
Quickbooks is cloud-based accounting software with a robust feature set that can be easily accessed online or on mobile devices through its mobile app.
Our favorite Quickbooks Online features are:
Invoicing and payments
Receipt capture and expense tracking
Mileage tracking, cash flow, inventory management, etc.
Add additional users, including your employees or your accountant, to your account and manage their access.
Forums and online training resources to get you up to speed on the right way to use this tool.
Integrations with QuickBooks Payroll and third-party apps like Square, Stripe, and PayPal.
Features vary depending on which plan you choose.
Depending on the features you need, you'll want one of QuickBooks' four monthly plans.
This online accounting software is a great place to start if you want to streamline your bookkeeping and accounting.
2. Freshbooks
FreshBooks also uses cloud-based accounting and invoice software that you can access via iPhone, Android, and iPad apps.
We love Freshbooks because it's easy to use for business owners who have little to no accounting experience.
This accounting software has a ton of useful functions, is reasonably priced, and is easy to use on the go.
Features of FreshBooks include:
Bank deposits, recurring payments, and auto bills
Payment reminders
Bank reconciliation
Automatic tax calculations for sales tax
Simple user interface
Recurring invoices with customizable options, including due dates and discounts
Inventory tracking
Online credit card payments
Time tracking with a Chrome browser extension
Multi-currency and language billing
Tax-friendly expense categories
Integrations with other products like Google Workspace and Gusto.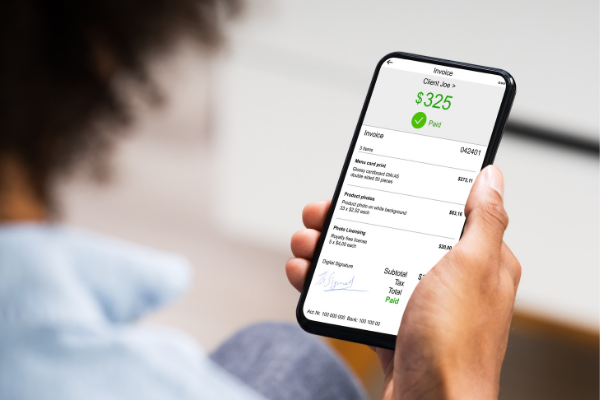 3. Zoho Books
Zoho Books stands out from the other crowd because of the advanced features of its excellent mobile app.
The Zoho Books app can perform almost any accounting task, including invoicing, online payments, entering bills, and viewing reports.
You can also create recurring invoices and track time worked, making it excellent for freelancers.
Zoho Books is part of the family of Zoho apps, so it can be integrated to give you a comprehensive solution to all your business needs.
You can purchase Zoho Books on its own or in the Zoho Finance bundle.
Pros of Zoho Books:
Free versions with many features
Phone support and live chat included for paid plans
A robust mobile app
4. Xero
Xero is great for micro-businesses looking for simple accounting software.
Xero has a clean user interface and fully integrates with third-party payroll services.
Businesses can collect payment online from customers through Xero's integration with Stripe and GoCardless.
Pros of Xero:
Cloud-based
Project tracking
Mobile app
Reporting
Payroll integration with Gusto
Third-party app marketplace
Simple inventory management
Xeros' simplicity and scalability make it one of the best small business options available.
Each plan comes with a free 30-day trial for unlimited users, so there's no risk in trying it out.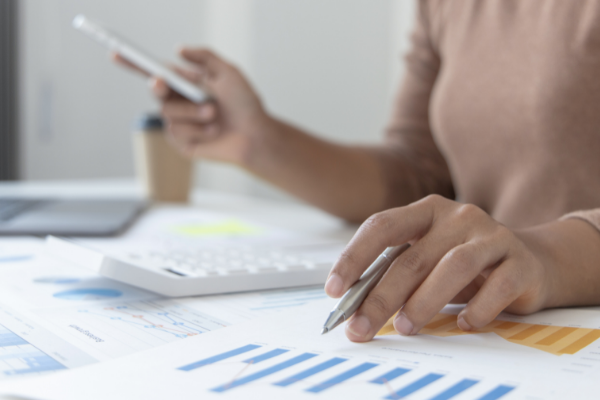 5. Wave
If you don't need inventory management or payroll-related services, Wave Accounting is made for you.
You can access Wave's free software online or on their mobile app.
Pros of Wave:
Income and expense tracking, financial reporting, including profit and loss statements, invoicing, and receipt scanning.
Add-ons like payment processing, payroll, and payroll taxes.
Add unlimited users, partners, collaborators, or accountants.
Unlimited bank account and credit card connections.
Integration with Stripe, Shopify, and HubSpot's Customer Relationship Management
Wave offers a nice balance for those who want to keep accounting costs low while still having access to additional features if needed.
6. Sage
Sage Business is cloud-based and allows you to choose your industry, company size, and needs.
Sage Business Cloud Accounting is great for small businesses with multiple users because it doesn't require accounting knowledge.
It can be set up to be used by multiple users.
Your accountant can use the software and access your books, and it's included in the monthly base fee.
Sage's features include:
Manage business finances and cash flow
Unlimited users
Accept and receive credit card payment
Track expenses
Tax payments
Create and send invoices
Payroll services
Integrate with your financial institution and other apps
Tax compliance tools
Inventory control
Invoicing software
Forecast cash flow
Human resources management
How Do Small Business Accounting Software Programs Work?
Once you've synced your bank accounts and credit cards with accounting programs, transactions will appear in a queue.
Once there, they can be classified into categories.
Once the proper category has been selected, transactions begin to populate the business' financial statements.
Business owners can run financial reports in seconds to review their profitability, compare revenue and costs, check bank and loan balances, predict tax liabilities, etc.
Quick access to this financial information gives you the power to make crucial decisions as a business owner.
Many of these programs have accounting features that allow third-party application integrations.
So, your point of sale (POS) system that captures your sales transactions could integrate with your accounting software.
Once integrated, it can record specific transactions, sales tax liabilities, sales by subcategories, and more.
A time tracking application could integrate with the accounting software to add labor to a client invoice for service-based businesses.
Continue Growing Your Business
Choosing the best accounting software can make your life as a business owner more accessible, but that is just one of many steps you can take to streamline your business.
Have you considered taking a look at your payment processing?
Electronic Merchant Systems (EMS) offers all the merchant services your business could need, from robust POS systems to quick and convenient mobile payment options.
With EMS, you get:
The top payment processing tools and opportunities
Improved cash flow


Minimized exposure to fraud losses

eCommerce, email invoicing, and contactless payment options

Exceptional credit card rates
If these benefits seem valuable to your business, click below to speak with one of our payment experts today.