Everyone loves a "rags-to-riches" and "pull yourself up by the bootstraps" story.
However, many entrepreneurs have some help when they start their ventures. This, of course, is completely understandable.
Key Takeaways You Will Get From This Article

1. To secure a small business loan, you will work with a lender specializing in lending money to businesses.

2. Keep in mind that lenders make their money by charging interest and fees to business owners that borrow money from them.

3. Not all lenders are created equal, this means it's incredibly important to do thorough research before acquiring any type of loan.

4. Having a business plan and sticking to it is necessary in the finance world and gives you a better chance of getting a business loan.
Immediate cash flow is not guaranteed just because you have a great business idea, execute your plans accordingly, or have a ton of ambition.
Many small business owners utilize initial financing to get their new businesses off the ground. This initial financing is usually in the form of a small business loan.
That may sound easy enough, but not all small business loans are created the same. Some small business loans are not easy to secure, and you need to be certain that you will be able to pay them back.
In the guide below, we will discuss the best ways to acquire a small business loan.
Table Of Contents:
Understanding How Small Business Loans Work
Before you start applying for loans, you need to research and fully understand how business loans work.
Loans are a little different than lines of credit that you would get with business credit cards. However, all business debts that you fail to pay back can stop your business in its tracks.
You do not want to be caught off-guard by any part of the process, the annual percentage rate, the loan repayment type, or any additional fees.
To secure a small business loan, you will work with a lender specializing in lending money to businesses.
Here is a key detail you want to always keep in the back of your mind: the lenders make their money by charging interest and fees to business owners that borrow money from them.
There are various types of business loans, and different lenders have different requirements.
Understanding the Different Types of Business Loans
There are plenty of small business loans that serve several purposes. For example, some business owners take out a capital loan for equipment.
Other business owners take out loans to cover unexpected expenses. You may opt to get a loan specifically to start your business or to simply purchase the real estate that your business will occupy.
Some of the more common business loans are:
Small Business Association (SBA) 7(a) small business loans
Working Capital Loans
Business Term Loans
Business Factoring Loans
Merchant Cash Advance Loans
Research the Available Lenders
As we previously mentioned, not all lenders are created equal. For your business' best interest, it's incredibly important to do thorough research before acquiring any type of loan.
Here are a few types of lenders:
Direct online lenders: Several online lenders make acquiring small business loans a relatively easy online process.
Large commercial banks:

Banks such as Wells Fargo, JP Morgan, and Citibank are considered traditional lenders and can give loans to small businesses. The loan approval process tends to be slower due to more rigorous underwriting criteria.

Banks will review your credit history, financial history, and may review financial statements before deciding to give your business a loan.

Local community banks: Community banks are happy to give small business loans to local qualifying businesses.
Do You Qualify For a Business Loan?
Are you wondering if it is hard to get a small business loan? Unfortunately, not every business will qualify for a small business loan.
As with any type of loan, you need to answer a few questions to help determine if you might meet the eligibility requirements to qualify for a small-business loan.
First, you need to look at your business credit score.
You can get your credit report free from Equifax, Experian, and TransUnion.
Several credit card issuers and personal finance websites, including NerdWallet, will give you a free credit score. Banks will offer their low-rate business loans to borrowers with credit scores above 680.
If your credit score is lower than that, you may still be able to get small business loans for borrowers with bad credit or loans from a nonprofit microlender.
Almost every business lender will require you to have been in business for at least one year to qualify for most online small-business loans.
You'll need to be in business for two years to qualify for most bank loans. Most lenders also require a minimum annual revenue, ranging anywhere from $50,000 to $250,000.
If you don't have adequate revenue, look into short-term business loans, SBA microloans, or even equipment financing.
Have a Detailed Business Plan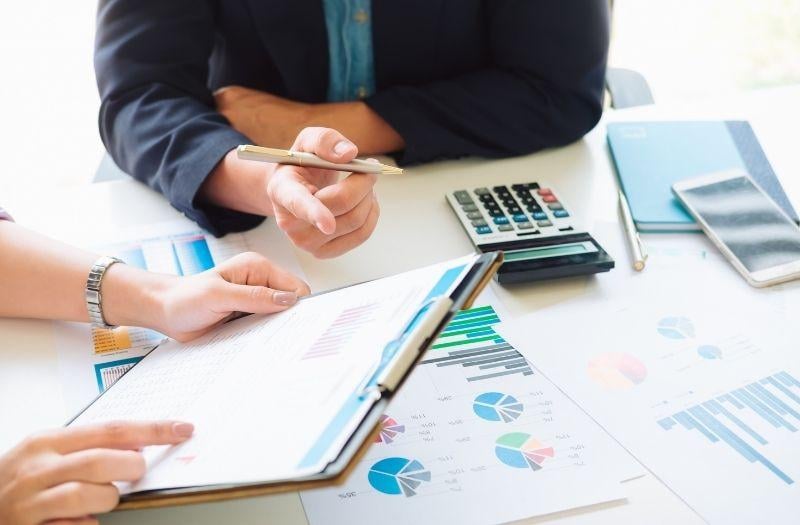 Having a business plan and sticking to it is necessary in the finance world and gives you a better chance of getting a business loan.
Lenders want to know your business goals and see that you have a well-thought-out plan to meet those goals.
Many small businesses won't have a formal business plan, but you'll need to put in the time and effort to develop a comprehensive business plan if you want to be approved for a business loan.
Without a documented plan that includes financial information and projections, your chances of receiving the big loan you need will be very low.
A good business plan includes a summary of your company, market, products, and financials.
You also need to be able to explain how you plan to use the money you want to borrow. Being able to explain exactly what you need and why it is needed will put you in a much better position for approval.
At the bare minimum, you should be able to explain why you want a loan and how you plan to repay it.
Know What You Need and Why You Need It
Piggybacking on what we said above, lenders need to know how much funding you need and what you'll be using it for.
Are you using the loan for equipment or capital expenditures? Are you scaling and hiring? Or do you need to expand into new facilities or territories?
No matter what your reasons for borrowing the money are, you need to be able to paint a clear picture of what you're going to do with it.
Tip: many businesses borrow a little extra just in case they run into a cash crunch that lasts a month or two.
Learn to Spot and Avoid Predatory Business Loans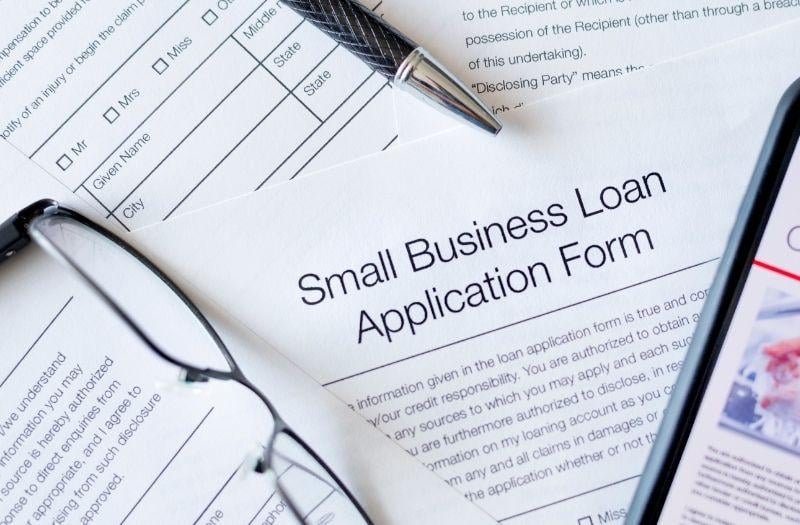 You want to be sure to avoid blanket liens and other predatory practices.
A blanket lien is an agreement with a lender that they can come after all business assets and, in some cases, personal assets if you default on the business loan. Understanding the repayment terms is key.
Please do your due diligence and find out which loan will serve your business and which loans may be setting your business up for failure.
Not all business loans are created equal, and predatory lenders are waiting to take advantage of small business owners who haven't done their homework.
Weigh Your Options Before Making a Decision
Taking out a business loan is a significant financial decision, and you shouldn't take it lightly.
Only you can decide whether taking out a business loan is right for your business. Before going through the application process, be sure all your bases are covered.
Have a precise loan amount in mind before applying for a business loan.
Know exactly how you'll invest the funding.
Have a formal business plan to give to potential lenders
Be realistic about what your business can afford in terms of repayments.
Identify external factors that could jeopardize your ability to make your loan payments.
Discuss your plans with a financial adviser if you want to learn more about the types of business financing
EMS Will Take Your Business to the Next Level
Now that you've learned about taking out a small business loan, you have to consider how you're going to make a profit and pay it off. Thankfully, this is where Electronic Merchant Systems comes into play.
Electronic Merchant Systems (EMS) is a national payment processor that has been helping small businesses grow and continually thrive for decades. We offer exceptional merchant services and credit card processing.
Whether your business needs e-commerce solutions, point of sale systems, mobile payment acceptance, gift and loyalty programs, or website design - EMS is your one-stop-shop. EMS even offers a cash advance program.
Click below to speak with one of our payment experts and discover how EMS can benefit your small business today.