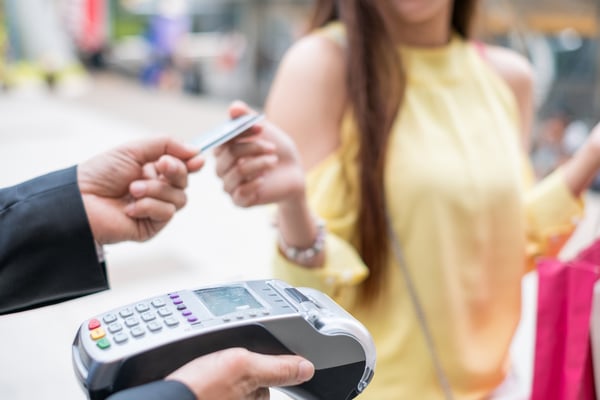 Ingenico
ICT 220 Terminal: Designed for mobility EMV chip and NFC certification
Secure Versatile, Affordable
EMV chip with PIN or signature & PCI Certified

Accepts contact and contactless payments

NFC mobile wallets: Apple Pay, Android Pay, PayPal

Credit PIN Debit, Altus Premier, Check Services

Supports retail and restaurant markets
Menu driven display that ensures simple navigation. Lightweight, so it is simple to pass from clerk to customer. Magic Box, cable management feature, reduces countertop clutter, and it makes installations simple.
You can choose from a one-piece handover solution or a two-piece solution, depending on which fits your needs and budget best.
ICT 250 Terminal: The Smart Multi-Payment Countertop Device
Robust, Secure, Modern
EMV chip with PIN or signature & PCI certification

Accepts contact and countless payments

NFC mobile wallets: Apple Pay Android, PayPal

Credit PIN Debit, Altus Premier, Check Services

Supports retail and restaurant markets
Lightweight design keeping the customer in mind. Easy to pass from clerk to customer for safe, secure PIN transactions. Simple installation with a little footprint on your countertop keeping your checkout station looking neat and tidy.
Upgraded screen to full-color making transactions easy to see. No need to guess about prompts making checkouts fast and enjoyable for both the clerk and customer.
iWL255: Designed for mobility EMV chip card and NFC Certified
Accepts EMV chip card, contactless cards, mobile wallet and legacy magnetic stripe cards (Credit and PIN- Debit only)

Compact size

Extended battery life

3G communications

On the go transactions
With the on the go transactions, this can allow for quick, secure checkouts from anywhere in your store keep holiday shopping enjoyable. It is also great for any pop-up stores or other transactions that happen outside of your traditional store setting.
This terminal can also be used as a hardwired device as well as wireless. There is a charging station where you can use it while it charges than when you need it to go with you just take it off the charging station, and it is ready to go with your hours.
Bright, colorful display making prompts easy to see and check out much faster. With the compact size is lightweight making it easy to take with you and hand back a forth between your clerk and customers.
iPP 310 Pin Pad: Pit the power of secure PIN entry in the hands of the purchaser
EMV chip with a PIN or signature & PCI certified

NFC Mobile wallets: Apple Pay, Android Pay, PayPal

Consumer-facing payment

Easies to install PIN pad on the market

Add on design with iCT220 or iCT250

Lightweight and Compact

Plugs directly into the Ingenico countertop device

Fast, Private convenient and secure transactions
You can add on a PN privacy shield that gives your customers more comfort inputting their PIN. There is a crisp LCD display with a large backlit keypad with raised-symbol keys make PIN entry easy for all users.
Verifone Hardware
VD520: Transactions Optimized
Delivers speed, reliability, and ease of use with the powerful combination of the VX platform and the proven Verix operating system

Secure with future-proof technology and PCI PTS 3.X certification

Optimizes usability with a compact, ergonomic design featuring a full range of connectivity options and longer-life components

Provides maximum security and compliance with end-to-end encryption and VeriShield Total Protect

Internal PIN pad streamlines debit transactions
This device is designed to be one of the fastest transaction devices making checkout lines shorter and likely to increase sales. No more walkaways because there are slow lines, with this terminal no matter how many customers you have to check out it will go speedily.
It is long lasting with a smart card reader build five times the life expectancy of fiction readers. With consistency and high usability, it ensures a lower cost of ownership and ease of use.
VX 805 Pin Pad: Next-Generation Contactless
Reliability, Usability, & Convenience
EMV chip with Pin or signature & PCI certificated

NFC mobile wallets: Apple Pay, Android Pay, PayPal

Sleek device that is easy to hand over

Simple to use

Rugged to stand up to the most demanding retail environments

Latest security protections

Lightening fast processor

Backlit display provides on-screen prompts for easily readable
With a fast processor, you are sure to have checkout lines customers do not dread making them more likely to shop at your retail store. Since this terminal is top of the line, there are fewer re-swipes, errors, and less training required.
This device is so sleek it barely takes up any countertop space, and it is lightweight making it easy to hand over to customers for secure purchases.
VX 680 Wireless Terminal: Brilliant Payment Anywhere
Small Design, Big Performance
Wireless connection through GPRS or Wi-Fi/Bluetooth combo or 3G

Mobile payment with Verifone's NFC software technology

Supports loyalty-building, profit-producing, and value-added applications

OfferS maximum security and compliance with end-to-end encryption

PCI PED 2.0 and PCI PTS 3.0 approved

Small portable handheld device

Powerful processor for ultimate processing speed

Touchscreen

Vibrant Color
When using the VX680, your lines will move so fast keeping customers happy with the minimal wait time. It also has a large enough bandwidth to download colorful graphics, pictures, and videos to enhance the user experience.

Transactions in Retail Stores
Choosing the right terminal for your retail store is a big decision, and with the help of EMS sales team, you will be paired with the best-suited terminal for your needs.
Although budget plays a key role in your decision, we offer different payment options for your business to keep up with the time and still have the revenue you are used to.
Retail stores terminals need to be more about the customer and their experience. As technology advances and millennials become a large part of your target customer, the more diverse your payment will be vital to the transactions in your store. Make in-store shopping as fun and easy as online sales.
Our partnerships with point of sale developers allow us to implement payment processing with most commercially available applications.
If you are ready to bring your store up to date and customer friendly, then talk with one of our knowledgeable sales members about the next step for your transactions!