How Can I Be A Successful POS Reseller?
A career as an independent sales agent is rewarding but can also be challenging. You want to be the point of sale Dealer that restaurants, bars, and nightclubs rely on for a powerful, easy-to-use POS system.
With the 24/7 support of Total Touch, you have a pos company that can help you navigate
the industry with training, a dedicated customer success team, and industry-leading payment processing technology.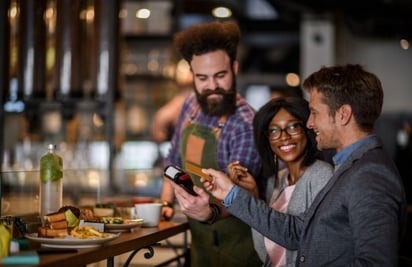 We also help you with the following:
Total Support
Total Touch knows the challenges you and your clients face.
You need support from a partner that is available to provide support by:
Providing dealer channel managers with unparalleled experience

Helping maximize revenue

Training to make you the leading point of sale dealer for businesses

Helping you generate more recurring revenue
With a dedicated partner like Total Touch, you'll be able to give your clients what they need to succeed and resources for restaurants in Virginia to rely on.
While having the best restaurant point of sale system is essential to success, a POS reseller needs to be knowledgeable about the industry and the challenges they are facing.
At Total Touch, we ensure our team is prepared and kept up to date. With us, as your partner, you can help restaurant and bar owners have complete control over their establishment with these three unique benefits.
1. Total Choice
Total Touch integrates with most payment processors so your merchants can work with whomever they want.
However, due to most resellers today wishing to optimize their revenue streams and competitiveness, we have preferred processors to give you a more sustainable business model.
2. Total Integrated System
Total Touch operates on a server-based system with cloud-based capabilities for reporting. This allows merchants to experience less downtime and have the confidence that they can handle their busiest times without issues.
The hybrid model also gives owners total control allowing them to see how their business is performing anywhere.
3. Total Increased Profit Opportunity
There are several advantages to partnering with the same company for POS software and payment processing.
Choosing the ideal partner is crucial for your business. When merchants choose Total Touch POS software and Electronic Merchant Systems as their payment processor, they can streamline their operations and focus on expanding their business.
If you're ready to take the next step and offer the leading pos system to your customers, click the link below. Or keep reading if you want to learn more about some of the great benefits that Total Touch offers.