What To Know About Merchant Services As A Business Owner
Automated transactions have revolutionized how businesses run today.
They make everything run faster, smoother, and in a more convenient way for both the business and the customers.
However, despite all the strides that have been made many people still do not understand how these systems work.
One of the least understood is the concept of merchant servicing. So what is it and what can you gain from it?
This post offers an in-depth look at what every business owner should know about merchant servicing.
What Is Merchant Services?
Merchant services refer to systems that give businesses the authority to run transactions using non-cash modalities.
The most common of these are debit and credit card options.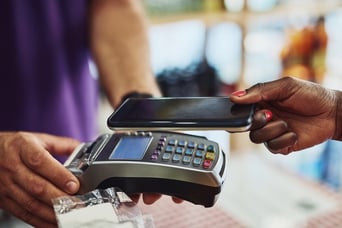 This is facilitated by Merchant Service Providers, such as EMS, who serve as intermediates between all the parties involved in the transaction.
It is important to note that service providers are not payment brands, card networks, or banks.
However, they have the mandate to set standards by which these three groups run inter-party transactions.
Payment Modalities in Merchant Servicing
One of the best things about a merchant service provider is the fact that they offer solutions for processing of a variety of payment options.
This is another major difference between this system and credit card processing.
Below are the 5 main transfers possible with merchant services.
Credit and debit cards. For this, you will need to have a credit card processing machine.

Checks. Merchant servicing can be customized to facilitate check payment confirmation, which helps protect your business from fraud.

Gift cards and shopping vouchers. You will need a POS system for this transfer type. A POS system has all the data required to verify the validity of the gift cards.

Loyalty program points. A merchant servicing system allows clients to cash in on these credits and gives you a way to carefully monitor the points.

Benefits systems. Merchant servicing facilitates accountability, giving you a way to keep track of these cashless forms of payment, such as coupons and food stamps.
How Merchant Servicing Systems Works
How the system works is one of the most important aspects of understanding what every business owner should know about merchant servicing.
It works in a lot of ways like credit card processing in that there is a third party involved in the transaction between the client and your business.
The main difference is that these merchant service providers serve more of a data storage and transfer role than actual processing of the data.
The necessary information is transferred from the point of sale terminal to the client's bank, then to your business's bank after approval, and finally back to the terminal.
Without the channels provided by merchant servicing, this would not be possible.
8 Tips for How To Choose The Best Merchant Service Provider
Your merchant servicing experience will only be as good as the service provider you choose to invest in.
Below are 8 important factors you should consider before making such a decision.
1. Compatibility with your POS payment options
Merchant servicing in general offers access to a variety of payment modalities as already discussed. However, not all providers authorize all the options.
You, therefore, need to take this into consideration in order to ensure that there is compatibility and you can run your transactions efficiently.
2. Your Business's Specific Needs
It is also important that the merchant service provider is flexible to all your current and future needs.
This ensures that even as your business evolves you have a partner that is ready to change with you.
3. Merchant Services Payment Rates
Merchant servicing costs money.
The important thing is to ensure that your investment matches the benefits in terms of convenience, efficiency, and subsequent profits.
It is best to work with a service provider who is within your budget but doesn't compromise on quality.
4. PCI Compliance and Great Data Security Measures
Merchant servicing may not involve processing but the data being transferred is still vulnerable to interference if not properly secured.
This is, therefore, something you cannot afford to compromise on when making the decision of what company you want to work with.
5. High-functioning and Fast Network System
The data transfer facilitated by the merchant service provider should match what you are getting from your payment processing system.
If there are delays there will be reduced efficiency, which makes the investment far from worth it.
6. Monthly Processing Limit
Some service providers set a cap on the amount of processing and transfer that can be done every month.
If your business's estimated cash flow is below this limit, then it might not be an issue.
However, if you run numerous large transactions on a regular basis it is best to find a provider with a higher cap allowance or no capping at all.
Technical support is important to have with an automated system.
A great merchant service provider should be available all day, every day.
Twenty-four/seven customer support will come in handy in case you have any bugs or delays on your end or other queries you would like to have addressed.
8. Customer Reviews
Finally, when choosing the merchant service provider to work with it is always a good idea to hear what other people have to say about your potential choice.
These reviews give you a first-hand account of what you can really expect and will help you make a more informed decision.
That is why Electronic Merchant Systems is proud to hold at 4.7 rating on Google.
Choose EMS For Your Merchant Services Needs!
Merchant servicing is vital for the success of any business that has chosen to invest in virtual payment options.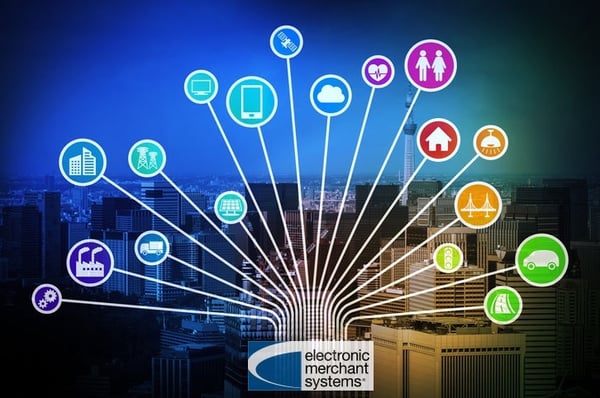 The best part is the fact that the services offered at Electronic Merchant Systems will give you a chance to offer your clients a variety in terms of payment systems that are certified in PCI compliance.
You also get to closely monitor all these channels and secure them for the sake of all parties involved.
In a nutshell, merchant servicing is something you should definitely consider investing in.
To speak with one of our expert sales representatives to learn more about how Electronic Merchant Systems is the best choice in merchant services for your business, click the button below!