Being able to accept credit card payments is a necessity for any business.
Key Takeaway You Will Get From This Article

When setting up your merchant services account you'll need to obtain your business license, know what kind of merchant services you'll need, set up your business bank account, know your merchant account costs, and make sure you are PCI compliant.
As a small business owner, you might already know that you can process debit and credit card payments through merchant services.
However, how do you go about getting a merchant account? How long does it take? Is it an easy process?
Merchant accounts shouldn't be stressful for business owners. So, we've broken everything you need to know into easy-to-follow steps.
Table of Contents:
What is a Merchant Account?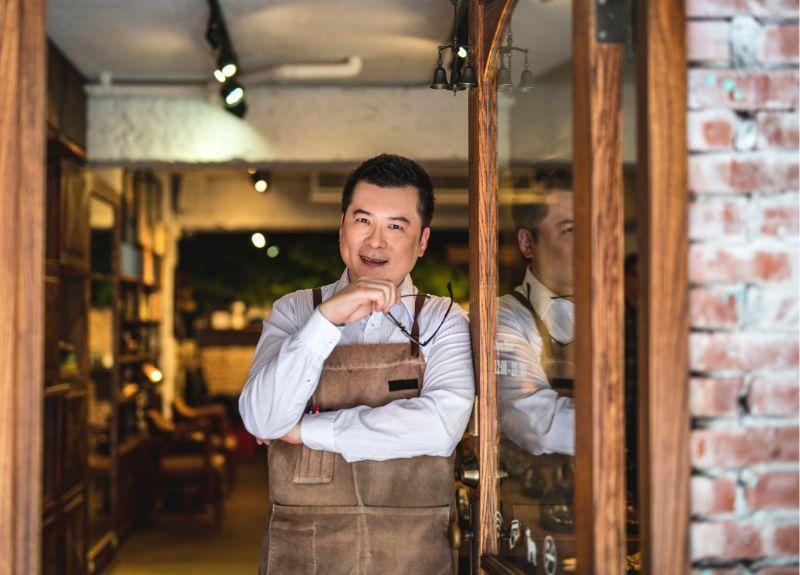 A merchant account is a type of bank account that allows your business to accept debit and credit card payments from customers.
With a merchant account, you can accept payments from major debit and credit card brands like Visa, MasterCard, American Express, and Discover.
Your merchant account fronts your business the funds, minus fees, from the credit card transactions you accept before your customers pay off their card issuers.
Basically, payments from your debit and credit card sales are deposited into your merchant account and transferred to your business bank account.
It's important to note that a merchant account differs from a traditional business bank account.
How Do Merchant Accounts Work?
Simply put, a merchant account is merely the bank account your business receives the money earned through your customers' card purchases from your business.
By itself, a merchant account doesn't include other technologies or services associated with merchant processing, including card readers, payment gateways, or other software used to accept credit card payments.
These accounts are only the banking service that allows you immediate access to transaction proceeds.
A merchant account prevents you from having to wait for the proceeds from credit card transactions.
It eliminates the delay between when your customer pays for your good or service with a credit card and the moment they pay their credit card bills.
We can break down the process of accepting credit card payments and the role your merchant account plays like this:
Your customers pay for your goods or services with their card, and the card processor sends the transaction details to your merchant account.
Your merchant account provider sends the transaction details, through the card processor, to the customer's card issuer.
The customer's card issuer confirms that sufficient funds are available to cover the transaction and contacts the processor, who, in turn, contacts the merchant account with approval. Credit card networks like Visa and Mastercard oversee this process of data exchange, called interchange. Here we have a guide on interchange fees.
Your merchant account begins to front your business with the proceeds of the card transaction—minus fees—to your business bank account.
Now let's take a look at a few steps to set up your merchant services account with a merchant service provider.
Need more information? Check out our blog detailing everything you need to know about merchant accounts.
How to Set Up Your Merchant Services Account
1. Obtain Your Business License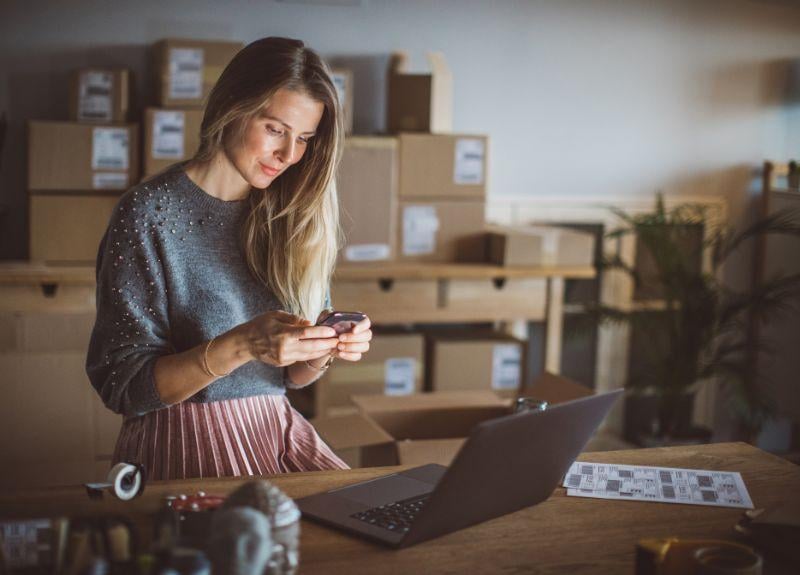 First things first, you need to be a registered business.
Depending on your industry, you need a business license to open a merchant services account.
Your state determines the required licenses, so look up the specific stipulations you fall into.
You can do this via your Secretary of State's website by following the steps to register your business.
To get a business license, you may need a business plan, a business bank account, and other requirements laid out on the website.
When applying for a merchant account, underwriters review documents and information like your credit score, financial statements, and other information to decide.
2. Know What Kind of Merchant Services You Need
Another important part of signing up for a merchant account is knowing what kind of merchant services your business needs.
The primary goal of signing up with merchant account services is to accept credit and debit card payments so you aren't dependent on cash transactions.
However, the right payment processor will provide you with all the payment options, features, and resources your business needs to do much more than that.
They will also help your business provide better service to your customers while saving your company time and money.
In-person payments: Brick-and-mortar stores often opt for a conventional point of sale (POS) terminal. POS terminals use a credit card reader to process payments by syncing with the merchant software on your register.
Mobile payments: If your business needs a mobile setup, you can use mobile payment processing solutions. Modern card readers are wireless, and you can turn your iOS or Android devices into a virtual terminal to process card payments wherever you are.
eCommerce payments: If you have an online e-commerce business, choose a merchant account provider with an online payment gateway. This allows an online business to accept payments over the web and receive them directly in their bank account via their merchant services provider.
3. Set Up Your Business Bank Account
Before you can start a merchant services account and receive the money you earn, you need to establish a business bank account.
A business banking account is a checking account specific to businesses with multiple owners set up through a financially backed bank.
You can use a personal bank account registered as a sole proprietor.
Compare a few financial institutions and their advantages before making a decision. Then, once you have decided, follow their steps to apply.

Contact them about the required documentation before heading over to a branch.
You will need your business license and the Employer Identification Number (EIN).
Your merchant services account will use your business bank account for transactions and debits.
4. Merchant Account Costs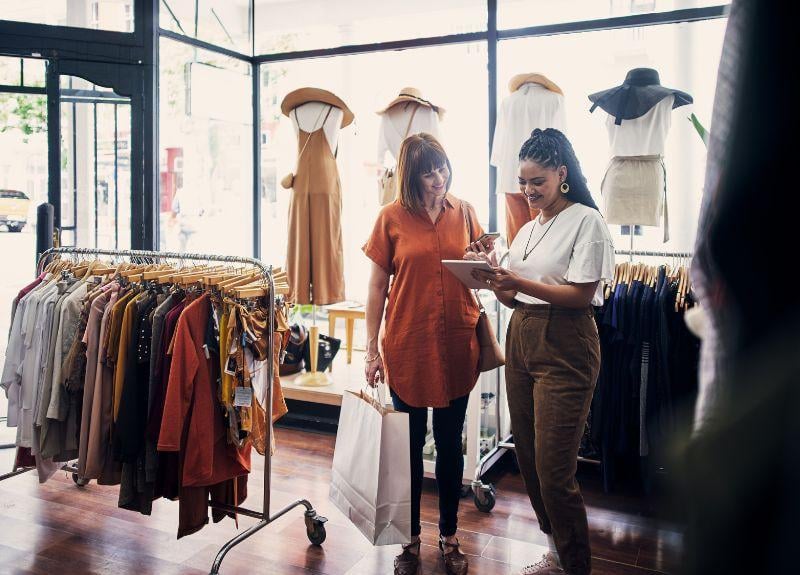 Every business will have to account for various fees associated with their merchant account.
These fees include:
Setup Fee
Credit Card Processing Fees
Equipment Fee
Statement Fee
Early Termination Fees
Transaction Fee
Monthly Maintenance Fee
Transaction fees are typically the bulk of fees charged by merchant account providers.
Most providers take a cut out of each sale plus a small transaction fee.
This payment structure works well for businesses with low credit card transaction volumes, but it can be costly for high-volume merchants.
It's important to note that all credit card processors work upon the same underlying processes, but not all their services are equal.
Depending on their services, a merchant services provider will also charge different fees for the same payment services.
Paying attention while comparing the costs of acquiring banks or service providers is key to finding the best merchant account provider for your business.
5. Ensure Your PCI Compliance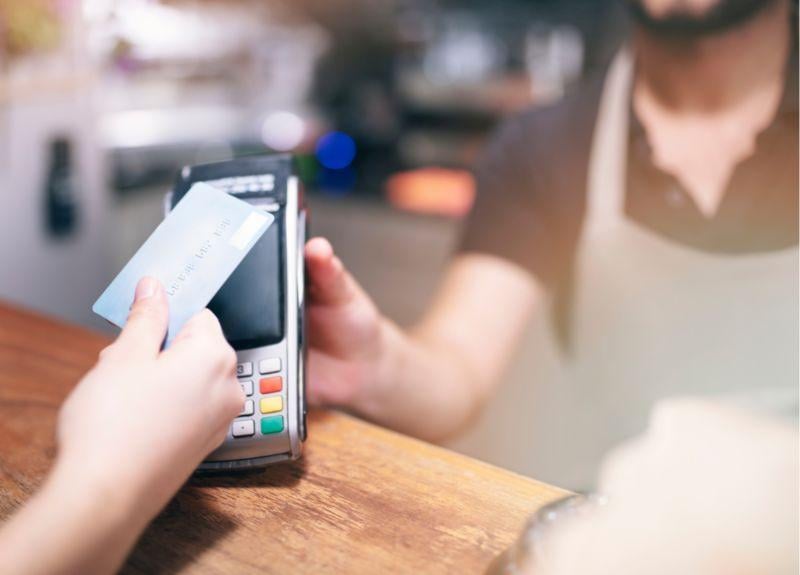 You also need to think about PCI Compliance.
Rules and regulations are set by the PCI Data Security Standard (DDS) to ensure that merchants are processing customer payments securely.
Your provider should have practices in place that comply with these guidelines.

You don't need to be PCI compliant before opening your merchant services account, but you need to start sooner rather than later.
Here are a few ways you can improve the security of your customer's information:
Destroy sensitive information properly

Enable strong policies on passwords

Use anti-phishing software
These can be implemented immediately to ensure that no security issues arise in the future.
The Bottom Line
It's essential to understand how a merchant account works and its role in your ability to accept credit card payments.
With this in mind, it's ultimately up to you to decide which credit card processing company will best suit your needs.
At Electronic Merchant Systems (EMS), we believe the payment process should be convenient for customers and seamless for you.
From robust POS systems to convenient mobile payment options, EMS has your business covered. Trust the payment experts with over 1,000 Google Customer Reviews and click below to speak with an EMS team member today!