Ending an employment relationship is never easy.
It can be a very emotional time, and the logistics of the termination can be complicated.
There could be serious consequences if you forget or mismanage a step. Here you can learn more about legally firing an employee.
You could have to deal with everything from wrongful termination lawsuits to embarrassing misuse of company emails by former employees.
Having a termination process checklist gives you an outline of the exit processes within your business. This checklist also contains valuable information you need to give terminated employees.
In the article below, we will go over a sample termination process checklist to help make employee exit as smooth as possible while protecting your company's resources and reputation.
Table of Contents:
What is an Employee Termination Checklist?
An employee termination checklist contains information you need to give terminated employees, steps you or your HR manager need to complete, exit interview information, etc.
It serves as a master list of what you and your business need to do when an employee leaves your company.
It's important to follow the checklist for every type of termination.
Depending on your relationship with the employee or why they are being terminated, it can be easy to fall into the trap of overlooking essential steps in the termination process. However, you must stay diligent.
An easy-to-follow employee termination checklist for voluntary and involuntary terminations will prevent any missteps.
The termination checklist will also protect you against possible future legal issues.
Document the Separation of the Employment Process
When termination of employment is necessary, you need to protect your company by compiling detailed documentation showing you followed company policy through discipline and termination.
Record the effective date of termination with all other relevant information concerning the reason for the decision to terminate employment in the employee's file.
If the employee decides to leave, be sure to get a letter of resignation.
Include details supporting the termination, like performance reviews, warnings, and disciplinary actions in employee files.
Give the employee an official termination letter that includes the date of termination and an outline of the status of their benefits.
Calculate Employee Benefits
You should also provide a benefits status letter for the exiting employee.
This letter will advise the employee on the status of their benefits.
The benefits could include:
Health insurance

Life insurance

Severance pay

Retirement plan

Final paycheck
The totality of the benefits associated will be outlined in the employee handbook or as the law requires.
Make sure to include accrued but unused vacation days in their final paycheck.
Determine if the employee is owed any money in bonuses, company expenses that they paid for, or commissions.
Include all of this in the final paycheck as well.
If the employee owes the company any advances from payroll, deduct this from the final paycheck.
You should also speak with them about unemployment benefits and how they will affect them.
Get Your HR Department to Start the Termination Process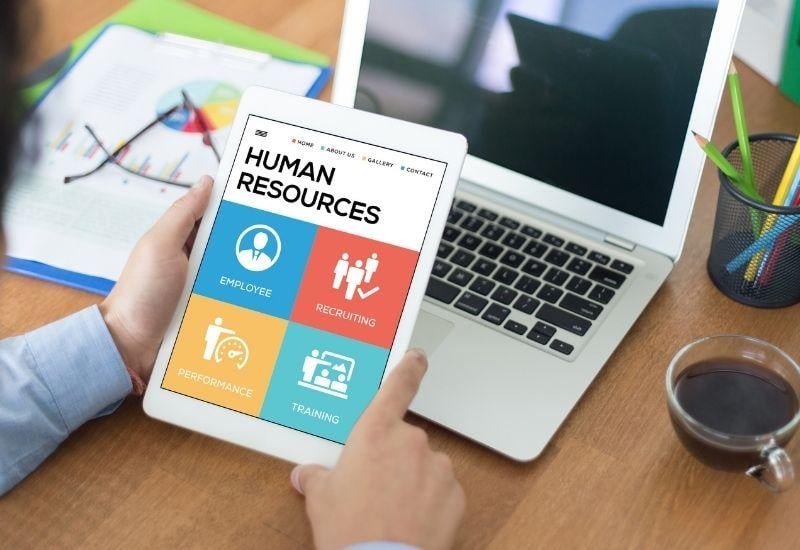 Once a decision has been made to terminate employment, or you've received a resignation letter from an employee, your human resource department should open a file related to the termination.
The file should include your employee termination checklist and the basic details of the employee such as name, department, their position.
It should also include essential details such as:
Reason for termination

Last day of employment

Person's name handling their file.
Any paperwork from other departments about the termination and employee should be kept in this file as well.
Have a Transition Plan Ready
Terminating members of your workforce leaves a vacancy in the duties performed by the employee.
Anticipate the loss to lessen the impact by making a plan for processes and functions that were the employee's responsibilities.
Identify who can take over their key responsibilities once the employee is gone and how long the person or people will be responsible for the acquired duties.
Consider the impact this may have on overall productivity and the morale of those employees taking over tasks.
You should also have a plan to find a replacement as soon as possible to remove the burden from your current employees.
Have the IT Department Cut Off Access
To ensure a smooth transition, ensure your IT department or network administrator cuts off the leaving employee's access to company systems.
Make sure to reroute their emails to another account to ensure continuity of business or projects that the departing employee was handling.
Also, be sure to terminate the employee's access to the building or take back their keys or key card at a mutually agreed time.
Do an Exit Interview
Exit interviews give your company a chance to tell employees what to expect about their final paycheck and returning company property.
It's also great for voluntary terminations to determine why they are leaving.
After the termination meeting, company management should receive summarized results about what HR gathered in the interview.
Ask about their relationships with their coworkers, how they felt about the work and the environment, and how they viewed conditions and company practices. This can help you find blind spots in your organization that other employees might find troubling, as well.
If the departing employee is looking for other jobs, have them sign an agreement that lets your business verify their employment and give out reference info.
You may also need them to sign an NDA to avoid giving out trade secrets.
If they move within the year, give them a form to update their address, so their W2s don't come back to you.
You should also verify that their emergency contact information is current.
Return Company Property
Upon resignation, returning company property is an important step.
A few days after termination, the departing employee should have returned all company property they might have.
This includes laptops, tablets, phones, credit cards, company files, company information including manuals, formulas, etc., and any other relevant items.
Prepare a Severance Package and Separation Agreement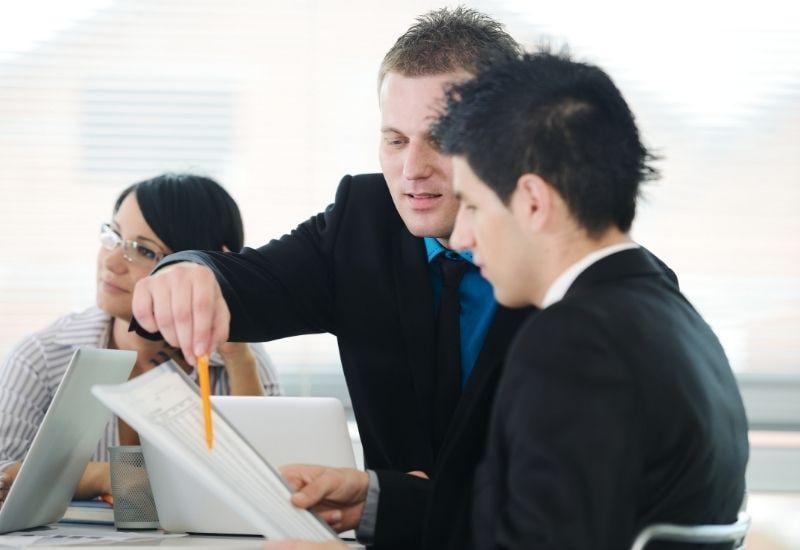 You might want to offer parting employees a severance package.
You typically aren't required to provide severance pay to exiting employees, but some companies do to protect their brand reputation and foster goodwill.
A severance package can also help mitigate lawsuits.
The departing employee can be asked to sign an employee separation agreement in exchange for the package.
They agree not to sue the company for wrongful termination or additional severance benefits by signing the agreement.
The employee separation agreement can also include a non-compete clause or non-disclosure agreement.
A severance package generally includes severance pay based on the number of years the employee has worked for the company and the seniority of the employee's position.
It may also include the continuation of health benefits and other perks.
Now that you know the 8 steps of an employee termination plan, we have simplified it down in a one-page PDF. You can download that below.
Get Your PDF Employee Termination Checklist
Employee Termination Checklist PDF
We hope that this checklist will help you get through the complex process of terminating an employee.
Don't Forget To Terminate Unnecessary Payment Processing Fees and Challenges
Electronic Merchant Systems (EMS) is a national payment processor that is dedicated to helping small businesses grow and flourish in their markets.
If you are dealing with slow payment processing terminals or you want to turn your mobile device or tablet into a credit card reader, we have integrated solutions that can help and you don't get charged ridiculous fees.
Click below to schedule a no-obligation consultation with our payment solutions experts and discover how EMS' credit card processing can benefit your business now.
Article References:
1.
2.
3.
4.