Whether your company is downsizing or you need to get rid of an employee with performance issues, firing someone is never pleasant or easy.
But, firing employees is an inevitable task that every employer will eventually face.
If your company needs to let a worker go, you need to be as prepared as possible to avoid any legal complications along the way.
In the following article, we provide a thorough framework on how to legally fire an employee without getting yourself into hot water.
A quick disclaimer, always adhere to the rules and regulations in your particular state when it comes to terminating an employee. You can learn more at this link,
With that being said, let's get started.
Table of Contents:
Most Employment is "At Will"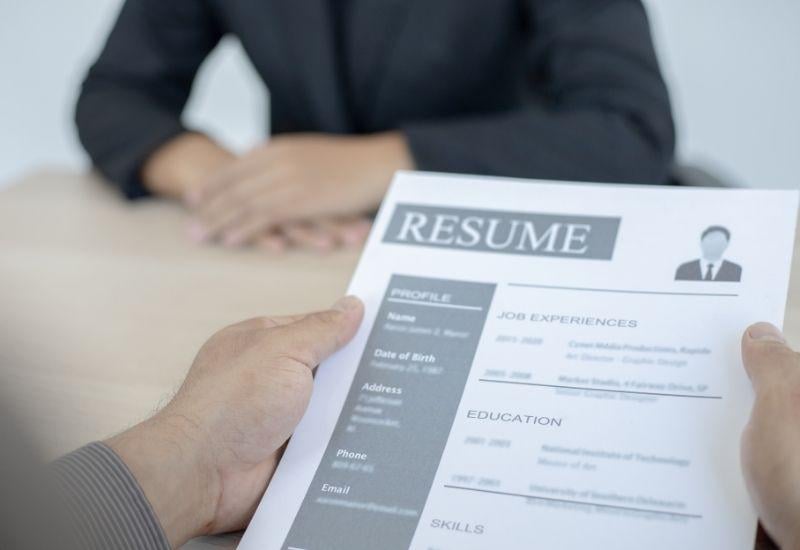 In most states, employment is at will.
This means that your employees can quit, or you can fire them at any time, with or without reason.
But, there are still laws protecting employees from unfair dismissal due to discrimination.
If you fire someone for one of these reasons, you could face the time and cost of a wrongful termination lawsuit.
But if you have an employee under contract, the contract terms apply.
A written employment contract will explain why you can and cannot terminate the employee. An oral contract implies that termination can occur only for cause.
That means you can only terminate an employee for things like poor performance, dereliction of duty, an act of dishonesty or insubordination, or a breach of contract.
You may also be able to fire the employee if your company needs to eliminate the employee's position.
Exceptions to At-Will Terminations
As a business owner, it is essential to understand the exceptions to terminating an at-will employee:
Just Cause: If you tell an employee they'd only be fired for a "just cause," you establish guidelines for future terminations. This implies there is a contract in place and puts you at risk for a lawsuit if you fire someone for a reason not in accordance with your own rules.
Discrimination: At-will workers can be terminated for any reason, but at-will employment laws will not excuse discriminatory actions. It's illegal on a federal level to fire workers for things like their age, race, religion, sexual orientation, national origin, or disability (as long as the disability doesn't interfere with their job performance). Be knowledgeable of your state's regulations to ensure compliance so you don't end up with a discrimination claim filed against your company.
Public Policy Exceptions: Firing someone for a violation of public policy is considered wrongful termination. Even if you disagree with an employee's actions or it's at your company's expense, if a statute or constitutional right protects their actions, you cannot terminate the individual on this basis.
Review Your Decision to Terminate
As a rule, never fire someone in the heat of the moment.
Reflect on your decision and take time to review all evidence and facts. Many employers neglect to get an independent review of the decision.
This review could be performed by a member of HR, a direct supervisor, or outside legal counsel.
This review strategy helps ensure 4 particulars:
The firing is justified
The firing is legal
The firing decision follows company procedures and policies
Now that you better understand At-Will termination guidelines, let's dig into your employee handbook and policies. If you don't have an employee handbook, you may want to start there.
Review Your Employee Handbook and Termination Policies
Your formal employee handbook should detail disciplinary policies, including potential reasons for termination.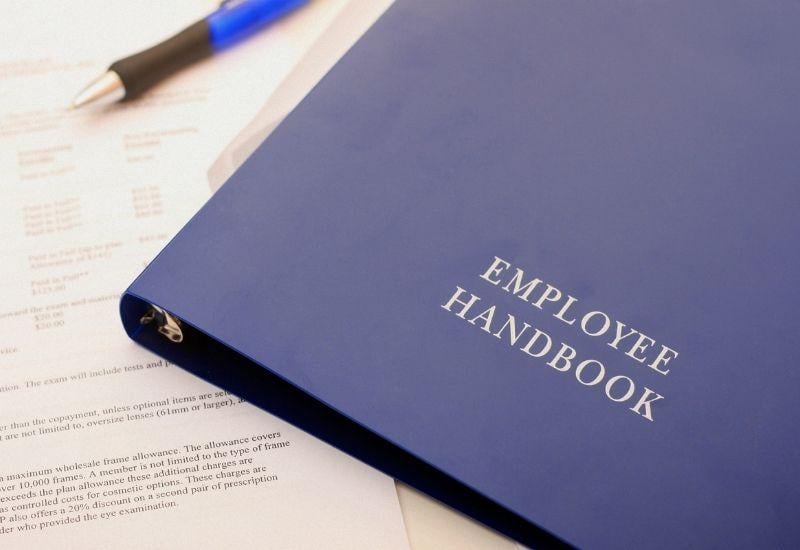 Each employee should have a copy of the employee handbook that they receive during the onboarding process. You should have written confirmation of receipt and it is a good idea to answer any questions an employee might have about the handbook and get documentation that you addressed any issues or concerns.
Before terminating an employee, review your handbook to ensure that policies are spelled out.
You should also hold yourself accountable for enforcing all consequences outlined in the handbook.
Check Your Records
Make sure you've kept a record of the individual's behavior in their employee personnel file.
Here are 4 items you should keep in an employee file:
Performance reviews
Notes of any infractions
Efforts to help or re-train the employee
Disciplinary actions.
You can create a cheat sheet with some dates or details to refer to during the termination meeting.
If there is information in the employee handbook regarding the employee's behavior or the employee termination process, share that information when you meet with the employee.
Notice of Termination
You should give the notice of termination in a face-to-face meeting.
When you have your termination meeting, get straight to the point and follow company policy.
Be clear and don't make vague statements like "I think I'm going to have to let you go."
Respectfully tell them you are terminating their employment, why you are terminating their employment, and when the termination is effective.
If the employee chooses to fight the firing in court, the employee could use your words against you, so refrain from listing the good characteristics about the worker.
Follow Up After the Firing
The termination meeting should be brief, respectful, and to the point.
If the termination is effective immediately, accompany the employee back to their office to collect their belongings and escort them out of the building.
After the meeting, write down what was said in case there is a lawsuit.
Once the employee has been terminated, you need to complete the following tasks:
Immediately remove access to facilities and internal company systems
Inform affected employees about the termination
Handle reference requests in a consistent way
Deal with unemployment benefit claims
In Conclusion
Firing an employee can be a difficult process, but it's important to make sure that you do so in a way that is legal and respects the individual and their rights. Make sure you have all of your facts straight before terminating someone and review your company policies regarding firing employees.
Now that you have a better understanding of how to legally fire an employee, it's time to look at opportunities to grow your company by adding the right employees and the right tools. We can provide multiple straightforward solutions.
Electronic Merchant Systems (EMS) is a national payment processor that is dedicated to helping small businesses grow and thrive in their markets.
So if you have outdated or slow payment processing terminals that you want to terminate or you want to turn your mobile device or tablet into a credit card reader, we have integrated solutions that can help.
Click below to schedule a consultation with our payment solutions experts and discover how EMS' credit card processing can benefit your business today.
---
Article References:
1.
2.
3.
4.