How Partnering with EMS for Merchant Services Could Benefit Your Car Dealership
For a car dealership to run successfully, you not only need to sell cars but need customer loyalty for car buyers to service their new vehicles through you.
At EMS, we understand the importance of customer loyalty and keeping customers satisfied with our services and products.
When customers service their cars through your dealership, having a secure, simple way to run credit card transactions for service fees is a big step in keeping customers satisfied with their visits.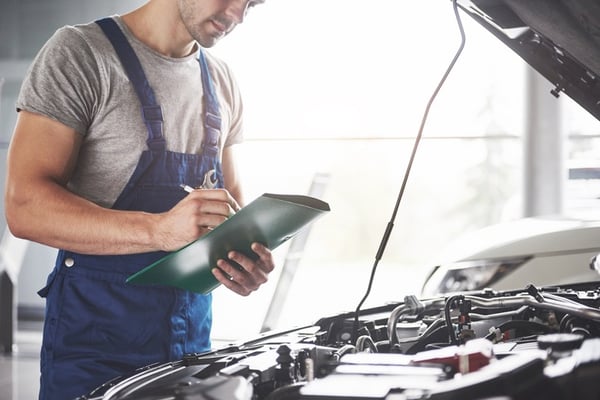 All the products we offer are of the highest quality and most advanced technology − which means that your customers' transactions will be safe and secure. At EMS, we are in the business of processing credit card payments, and we work hard to maintain a high level of commitment to safeguarding cardholder information.
When you choose to partner with an industry leader in credit card processing, you get the best. Our credit card processing fee of 2.25% is the lowest in the industry. You won't find another company with a lower fee, which means that with EMS, you get more money in your pocket.
Services Provided by Electronic Merchant Systems
Are you trying to figure out if EMS is the right choice for your dealership?
As someone who works in the car dealership, you understand that catering to the customer is essential. In most circumstances, you try to appease the customer as best you can, and adhere to their wants and needs.
At EMS, we make it easier for your customer satisfaction to skyrocket with our products and services. Our payment processing systems allow you, our merchant, to accept all major credit and debit cards, different mobile payments, and electronic checks.
We offer a wide range of services and products that can be custom-fit to your car business.
The premier products and services we offer merchant accounts are:
Bizfunds
Gift and Loyalty Cards
Mobile Loyalty
Website Design
Pair our unique services with our unparalleled low fees and dedicated customer service representatives; it's easy to see how EMS grew to become an industry leader since 1988.
Safeguarding Your Transactions is Our Top Priority
Every time a customer swipes or dips their credit card, they want to feel confident knowing that their personal information is safe and secure with your payment processing system.
With EMS products, you can reassure your customers that their payment methods are processed in safe hands.
At EMS, we take protecting cardholder information from fraud very seriously and are committed to the financial security for our merchants' customers.
For the last ten years, we have maintained our elite status as a Level 1, PCI Certified Service Provider.
To further ease your mind, all of our payment processing and point-of-sale terminals have been certified as safe and secure by the PCI DSS (the Payment Card Industry Data Security Standard).
Contact EMS and See How Our Services are the Perfect Fit for You!
If you are in search of a payment processing solution for your car dealership, give us a call!
Contact EMS to learn why business owners of small- to medium-sized companies (like your dealership!) are choosing us over the competition.
We guarantee that if your search continues, you won't find a merchant service company with better payment processing products and services, lower processing fees, or more dedicated customer service representatives.