About EMS
Electronic Merchant Systems (EMS) has been protecting merchant data and processing credit card sales for over 30 years.
We are an industry leader in merchant services because of our unparalleled customer service and innovative technological advances in payment processing systems.
Since EMS was established in 1988, we have made it our mission to lead the industry in merchant services and are proud to have become the largest independently owned and operated credit card processor in North America.
We are the #1 choice when you want to process, protect, and safeguard the sensitive cardholder information of your customers.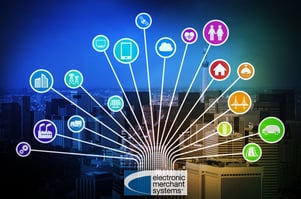 At EMS, we only offer the most up-to-date hardware and software that automatically updates for hassle-free use. If you do have a hassle, we cater to you with 24/7 customer service for any assistance that you need.
In any business world and market, there is something that is always changing, especially when dealing with technology and processing payment transactions. With all the changes that come and go through your business every day, you need a payment processing system that can change with you.
That is what EMS offers our clients.
Why EMS Is For You
All of our products are made from the highest quality and most advanced technology software and hardware. This ensures that your customers' transactions will be safe and secure, every time.
Since 1988, we have had a commitment to safeguarding cardholder information and maintain that commitment every single day.
At a business that works hand-in-hand with many other businesses and companies, we thoroughly understand the importance of customer satisfaction and working to meet customers' wants and needs.
We make it easier for you to cater to your customers. Our payment processing systems accept all major credit and debit cards, electronic checks, and convenient mobile device payments.
At EMS, we offer our clients the best. Our credit card processing fee of 2.25% is an industry-low percentage, and no other merchant service provider has come close.
With a percentage that low, you get more money in your pocket, which can be more money to invest back into your thriving business.
Protecting Transactions is Our Top Priority
Every time a payment is processed, a customer just wants to feel safe and assured that they personal information is protected.
With EMS products, you can reassure your customers that their payment methods and data is in secure hands.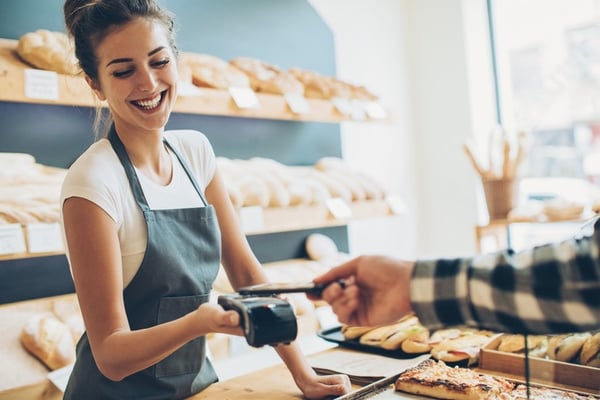 At EMS, our business is protecting cardholder information from fraud, and we work hard every day to ensure the financial security for our merchants and their customers. Our hard work has earned our company elite status as a Level 1, PCI Certified Service Provider.
Our elite status is proven through our point-of-sale and payment processing systems, which are certified as secure and safe by the Payment Card Industry Data Security Standard (PCI DSS).
The Services EMS Offers
We understand that mobile payments and more technology use sometimes means more errors or no more physical copies of bills or statements.
The services we offer merchants are:
EMS Mobile

An easy-to-use, powerful tool for Point-of-Sale solutions. Turn your cell phone into a secure credit card system with the convenient option of allowing your customers to pay online and get money in your pocket faster.

MaxxPay

Bring your business into the 21st century with our latest technological advances in our MaxxPay POS systems. Companies of all kinds − from small start-ups to retail stores to restaurants − can benefit from a complete industry-leading point-of-sale terminal at a fraction of the cost.

Retail Sales

EMS has Apple Pay, Samsung Pay, EMV chip, and more integrated into our POS systems, so your customers can pay however they want.
Our POS systems also have employee clock-ins, transaction reporting, inventory management options, and hassle-free maintenance.

Bizfunds

EMS believes in your entrepreneurial dreams! We offer merchant funding between $5,000 and $250,000, and then we retrieve a small, fixed percentage of daily Visa/MasterCard/Discover Card sales when settled at the end of the day.

Gift and Loyalty Cards

Attract new customers and turn them into returning, regular customers with customer loyalty programs and gift cards. We want to help you engage, grow, and retain your customer base with our Altus Premier tool. Altus has been proven to increase sales.

Mobile Loyalty

Maintain relationships with your customers with a mobile loyalty program for local retailers. Drive in business with "welcome," "birthday," "check-in" rewards and more. You can even reward customers for reviewing your business on social media with their followers and friends!

Web

Start a website for your small business with our expert web designers. We can help establish a presence, add to your site, or enable payment processing for your online store (like online retail shopping or online ordering for a restaurant).
The combination of our services and products with the lowest processing fee in the industry and beyond-helpful customer service representatives makes it easy to understand how EMS has grown to become one of our industry's top leaders.
Contact EMS Today!
Are you ready to outfit your market-specific business with our unique, unparalleled services and products?
Contact our Expert Staff at EMS by clicking the link below to get started with Electronic Merchant Systems today!