Pet Grooming Credit Card Processing & Merchant Services
Are you a pet groomer looking to update your payment processing? Maybe you're trying to get out of the cash-only space.
Either way, now is the perfect time to choose credit card processing that is seamless, convenient, and quick.
You have your hands full (and soapy) all day long. You're busy with a long list of barking and meowing clientele.
Wasting time on slow, outdated payment terminals with high processing rates or accepting checks and hoping they don't bounce is a thing of the past.
By upgrading your pet salon's payment processing platform, you can increase revenue, extend customer lifecycles, and drive customer loyalty all through a seamless change to unparalleled merchant services with Electronic Merchant Systems (EMS).
For over 30 years, EMS has been helping local business owners just like you grow and thrive in their communities.
If you want seamless and integrated payment processing solutions for your pet salon, click below for a free consultation with one of our payment experts.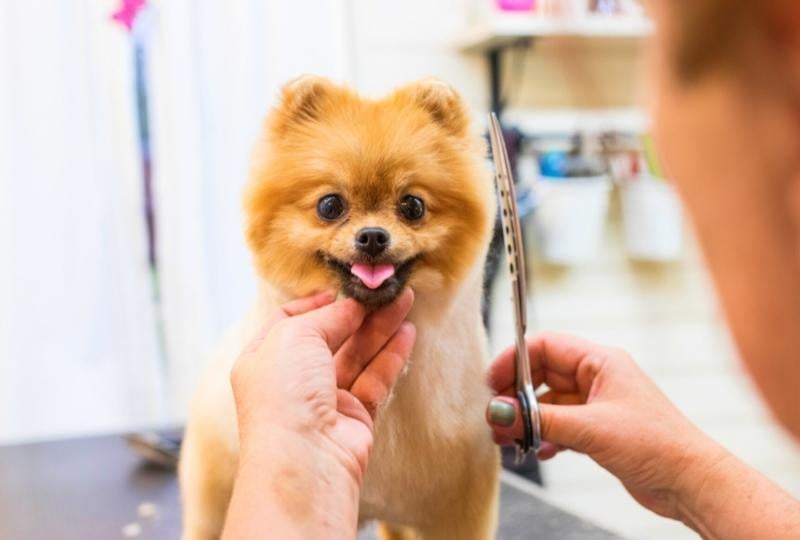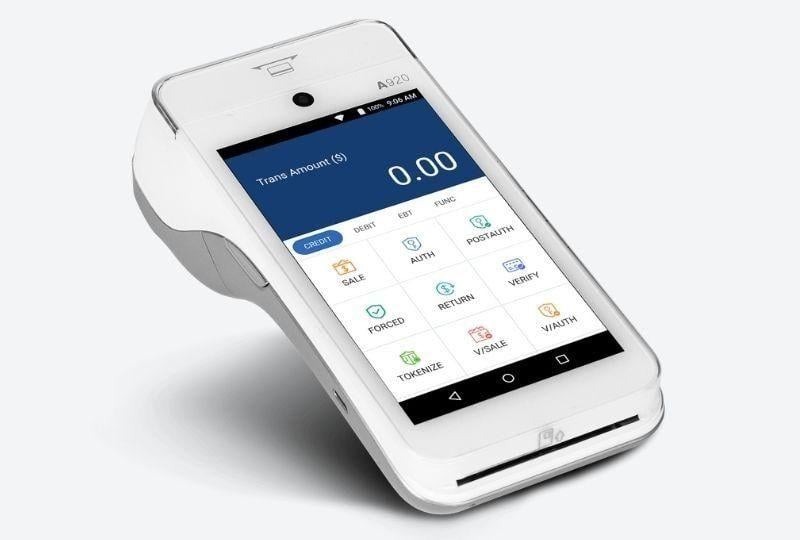 How EMS Merchant Services Can Benefit Your Pet Salon
Innovative POS Solutions
Along with the rest of the world, the pet services industry has progressed beyond accepting cash-only payments.
Our simple yet efficient pet grooming payment acceptance solutions allow for faster transactions, giving you more time to satisfy your business's most precious asset: your loyal customers.
Don't risk losing clients or missing out on potential furry customers due to limited transaction options, and don't make it harder for your business to manage your financing by relying on out-of-date systems.
Our merchant services and credit card processing for your pet grooming business will upgrade your business activity while driving more revenue through lower monthly fees that are customized to suit your pet business needs.
Comprehensive Merchant Services
Choosing to work with EMS means increasing your chances of supplying the best service from start to finish.
Our point of sale terminals accepts all types of payment options.
These include:
credit and debit card transactions

electronic checks (eChecks)
In addition, our point of sale solutions accept all major credit cards.
So, whether your customers want to use swipe, chip, or contactless options - EMS has you covered.
Financial Security
Financial security fraud is an increasing worry among both local businesses and customers. We make every effort to keep a cardholder's personal information safe.
EMS has been a certified level 1 PCI provider for over ten years.
By working with EMS, you can ensure that credit card processing for your pet grooming business is completely secure.
Why EMS?
EMS is Here to Help You Grow Your Pet Salon

Top POS Solutions
Process all forms of payment, easily manage your pet grooming inventory, run essential reports in minutes, and more.
Gift & Loyalty Cards
Attract new furry customers with gift cards and use your loyalty program to keep them coming back for more baths and hair cuts.
Mobile Options
Offer pet grooming services on the go? EMSmobile turns your smartphone or tablet into a fully integrated credit card reader.
Attract New Customers and Promote Loyalty
If we know anything about our favorite canines, the next bath time can never come soon enough.
From jumping in puddles on walks to rolling around mud at your favorite dog park, pups need routine washes.
So, outside of exceptional grooming services, what can you do to make your salon the go-to destination?
We suggest gift cards and a loyalty program.
Gift cards are a great way to increase cash flow and attract new customers.
Fun fact: Think about this - every gift card that is purchased and never redeemed is 100% profit for your pet salon.
In addition to gift cards, we have found that loyalty programs do just as the name says; make customers loyal.
Whether you choose to do a point and reward system or something along the lines of "the 10th visit is free," EMS offers endless loyalty program configurations to perfectly fit your pet grooming needs.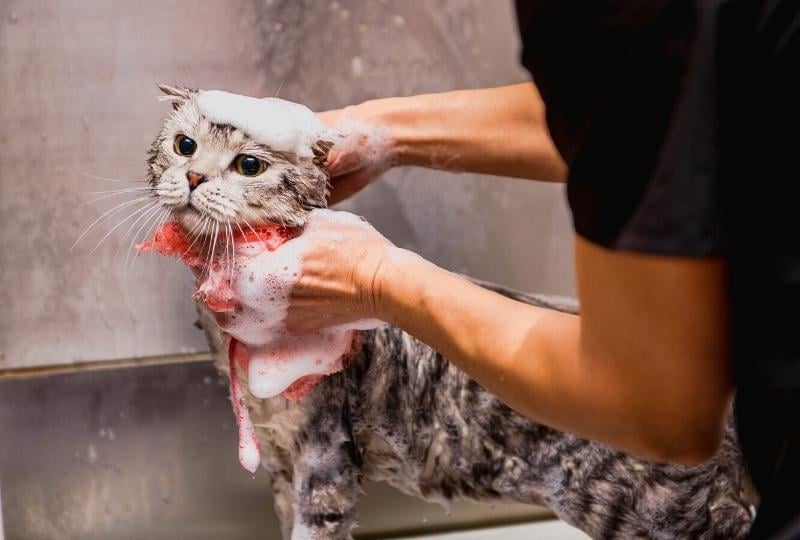 Why Pet Groomers Choose EMS for Their Payment Processing
In addition to the most cutting-edge and convenient credit card processing solutions, when you work with Electronic Merchant Systems, you receive unmatched customer satisfaction.
Check out our 4.7/5 Google Rating with over 1,000 reviews.
We also have dedicated, 24/7/365 customer support professionals ready to assist you if any questions should arise.
Setting up payment processing for your dog and cat grooming business is simple, and you'll be ready to collect payments from your customers in no time.
Give pet owners the opportunity to pay any way they prefer in a quick and secure fashion. If you want the best pet grooming payment processing, fill out the form below for a free consultation.
Find Out How Much You Could Save
Would you like to know how much money you could save by implementing Electronic Merchant Systems into your pet grooming business? We're excited to find out, too! And we can do so through a no-obligation, no-cost rate review.
All we require is a copy of your most recent credit card processing statement and a few basic business specifics from you. To get started, simply complete the brief form below!
975+ Google Reviews | 4.7-Star Rating
Here's What Our Customers Say:

"EMS has been a pleasure to work with. Always providing great customer service. Our representative is always available to assist and as a small business we appreciate that."
AME Loyal Inc

"I have had great service from EMS. I recently had a hardware issue that they were excellent to deal with and immediately got my issue resolved."
Brian P.

"Tech support has always been available and takes care of a problem in one call. Had the system for many years now and only called for help 4 to 5 times. Great system and support."
Brita L.