Home Cleaning Credit Card Processing & Merchant Services
How does your cleaning company collect payment?
Cash? Check?
Do your clients get behind?
If they're behind because they don't have checks or cash handy, then that is a problem we can help you with, even if you are a small cleaning business.
Do you worry about getting payments from your clients?
Stop worrying and contact EMS. We have the home cleaning and janitorial merchant services you need for your cleaning business.
Whether you're a well-known cleaning company, a small local business, or cleaning houses is your side-hustle we have you covered. Check and cash are a thing of the past; it is time to provide your clients with mobile pay or online payment options.
No matter what type of home cleaning business you run, your clients trust you to meet their expectations. When a client calls you, they expect that you will be reliable and get the job done in a timely manner.
In turn, you expect that your clients will pay you for your services on time. To get paid on time, every time, from every client, you need to have a flexible payment solution in place.
Why EMS
EMS is here to help you grow your Home Cleaning Business.
Point of Sale Systems
Process all forms of payment, easily manage inventory, run essential reports in minutes, and more.
Gift & Loyalty Cards
Attract new customers with a gift card and use your loyalty program to keep them coming back for more.
Modern Wireless Terminals
Accept all payment types, including EMV chip cards and contactless options such as Apple Pay and Google Pay.
Accept Payments Anywhere You Clean
As many home cleaning services have expressed, it can be uncomfortable to ask for payment while you're cleaning or to remind customers to leave payment out for you when you visit, but with Mobile Payment, MaxxPay Mini, and Payment Gateways you won't have to do that anymore.
With a mobile reader you can accept credit or debit card payment on the spot so you won't have to hear "I'll pay you next week", "I forgot to get cash", or "Let me write you a check".
Being able to accept credit card payments on the spot eliminates late payments, a trip to the bank, or waiting on your bank's mobile deposit processing system, which takes an extra day or two.
You can get your payment right then and there.
We have also heard from our home cleaning clients that they don't see the homeowner. That means if there's no payment out, you would have to call them. With gateway processing, your customers can simply pay online at their convenience.
It is a virtual payment terminal that allows you to send professional invoices that they can pay online. These are the solutions for payment processing that our cleaning service clients prefer most.
To talk with one of our local team members about home cleaning and janitorial merchant services, contact us.

The ability to accept a credit card in-person or over the phone is a basic business necessity, but wouldn't it be great if you could get more out of your investment? With the right payment processing solution, you can take payment acceptance and your business to the next level.
EMSMobile & Merchant Service Benefits
With over 30 years of experience in the merchant services industry, there are benefits to working with us, such as...
Increased Payment Security
24/7/365 Customer Service
Decades of Experience
Verifiable Reputation
Up-to-date Processing Systems
Additional Services, including:

EMS Mobile
Email Invoicing
Virtual Terminals
Secure storage of customer cards for reuse
For your home cleaning or janitorial business merchant service solutions, we recommend EMSmobile, which offers increased efficiency, enhanced convenience, and impressively fast payment options.

EMSmobile allows you to accept credit or debit card payments on the spot, so you won't have to worry about late payments, trips to the bank, or waiting for checks to clear ever again. EMSmobile is powered by an online option - an intuitive and simple to use web-based back office.
With EMSmobile, you can:
Accept payments from your mobile phone
Dip, tap, or swipe credit cards
Create itemized or simple transactions
Send email invoices for down payments or completed jobs
Accept tips
Allow multiple users at the same time
Securely store customer card information for re-use
Set up recurring payments
Simply download the software and connect the card reader to your existing mobile phone or tablet and start accepting payments.
EMSmobile is compatible with iOS and Android devices and offers card readers that connect to your device via Bluetooth or through the audio jack.

Credit card payment acceptance is rapidly evolving to the benefit of both you and your customers!

Throughout our 30 years of operation in this industry, we've seen customer behavior and preferences shift. For example, we know that most of today's customers find cash and check payments more cumbersome than credit or debit cards.
However, because your business is conducted primarily on the go, you can't take a credit card reader with you to accommodate these preferences. That is, until now.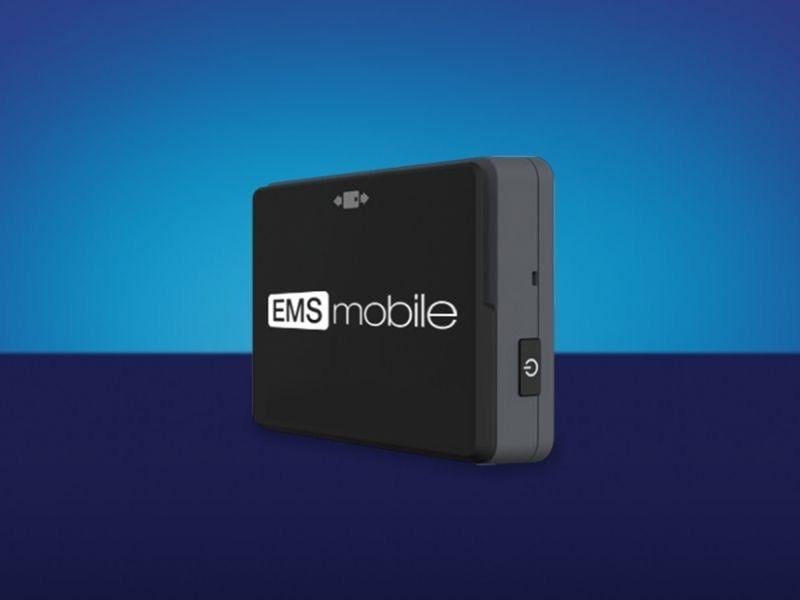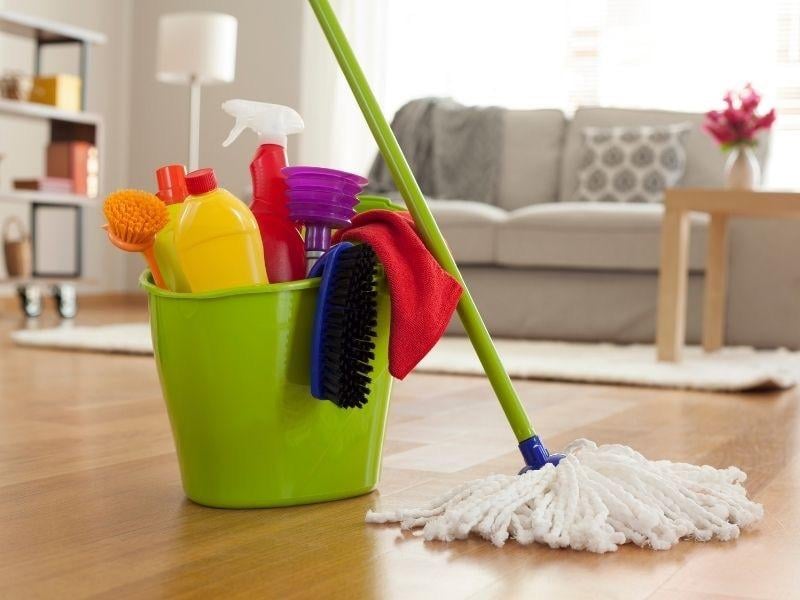 Why Home Cleaning Services Choose EMS for Payment Processing
We offer multiple services that can help small to mid-sized cleaning businesses grow.
Our cleaning business clients can utilize mobile pay, MaxxPay, Bizfunds, website design, and online processing.

We have 4.75 stars out of 5 with 900+ Google reviews and an A+ rating for our outstanding customer service with the Better Business Bureau.
We are secure as possible and have been a Certified Level 1 PCI Provider for more than 10 years.
Our customer support team is available 24/7/365 with live representatives here in the U.S. For over 30 years, we have been a stable company in this industry.
EMS is ready to help you improve your home cleaning and janitorial merchant services.
Cleaning can be a physically demanding and time-consuming job, so why not simplify the payment process system? You need a reliable, quick, and secure payment system that is backed by a reputable company like EMS.
Gain more clients and retain the ones you have by keeping up with different payment options such as online payment and email invoicing.
Get paid faster by choosing EMS' home cleaning and janitorial payment systems.
It may seem like a daunting job to get an up-to-date processing system, but it's actually pretty simple. With the help of our local team and around-the-clock customer service, you will have a specialist by your side the whole time.
Switch today to keep up with your competition or even get ahead of the game.
Start accepting online payments, cc payments on the go, and organize with an online invoicing system for your Home Cleaning Business.
Find Out How Much You Could Save
Would you like to know exactly how much your cleaning business could save with Electronic Merchant Systems? We're anxious to find out, too! And we can do so with a free, no-obligation rate review.
All we'll need from you is a copy of your most recent credit card processing statement and a few minor business details. Fill out the short form here to get started!
975+ Google Reviews | 4.7-Star Rating
Here's What Our Customers Say:

"EMS has been a pleasure to work with. Always providing great customer service. Our representative is always available to assist and as a small business we appreciate that."
AME Loyal Inc

"I have had great service from EMS. I recently had a hardware issue that they were excellent to deal with and immediately got my issue resolved."
Brian P.

"Tech support has always been available and takes care of a problem in one call. Had the system for many years now and only called for help 4 to 5 times. Great system and support."
Brita L.