POS System for Hair Salons
By upgrading your hair salon's payment processing solution, you can increase salon revenue, drive customer loyalty, and extend customer lifecycles all through a seamless transition to unparalleled merchant services from Electronic Merchant Systems.
Juggling customer transactions, on top of your already hectic schedule, can be stressful and time-consuming, but it doesn't have to be.
Our point of sale solutions will help you manage your business more efficiently.
Top-Rated Payment Processing for Beauty Salons
Why?
Because they are safe and cost-effective. Designed with hairstylists in mind, we can help take your hair salon to the next level. We allow your clientele to pay how they want to pay, we enable automated billing solutions for simpler and faster payments, and we encourage customer loyalty with stored customer profiles that make it easier to pay at each visit.
How?
By tailoring solutions that fit your business needs in terms of quality and functionality. It is easier than ever for you to offer credit card payments, whether it's dip, dab, or swipe. We also have the tools you need to help grow a loyal clientele.
Are you as excited as we are about our all-in-one payment solution? You will be! We have been helping small businesses in North America for over 30 years.
Read on to see why we are the merchant services experts hair salons can count on.
Why EMS
EMS is here to help you grow your Salon.
Point of Sale Systems
Process all forms of payment, easily manage inventory, run essential reports in minutes, and more.
Gift & Loyalty Cards
Attract new customers with a gift card and use your loyalty program to keep them coming back for more.
Modern Wireless Terminals
Accept all payment types, including EMV chip cards and contactless options such as Apple Pay and Google Pay.
How EMS Merchant Services Benefit Your Hair Salon
Innovative POS Solutions
For the most part, the salon industry has evolved beyond cash-only payment acceptance, but even more than that progress, Electronic Merchant Systems offers advanced technology that also allows for a way to keep track of every purchase.
Plus, our hassle-free salon payment acceptance solutions enable quicker transactions, which give you more time to appease your hair salon's most valuable asset: your loyal customers.
Don't risk losing customers due to limited transaction options, and don't make it harder on your business to manage your financing by relying on out-of-date systems.
Our salon credit card processing and merchant services will upgrade your business operations while driving more revenue through lower monthly payments that are customized to suit your business needs.
Comprehensive Merchant Services
Choosing EMS means increasing your chances of delivering impeccable service, from start to finish. Our point of sale terminals accepts a variety of payment options.
These include:
credit and debit cards

electronic checks.
Our premium services have an array of products meant to help grow your business. We also have a great team of our own to assist you with your customer service needs.
Financial Security
A growing concern that both local businesses and customers share is financial security fraud. We work hard to protect a cardholder's personal information. Ensure that credit card processing for hair salons is safe and secure by purchasing one of our EMS products.
Countless hairstylists trust us with their payments and business transactions because we have upheld Level 1 PCI Certified Service Provider for over ten years.
Furthermore, our payment processing and terminals have been approved by the Payment Card Industry Data Security Standard (PCI DSS). This is a sure guarantee that your financial security is in good hands.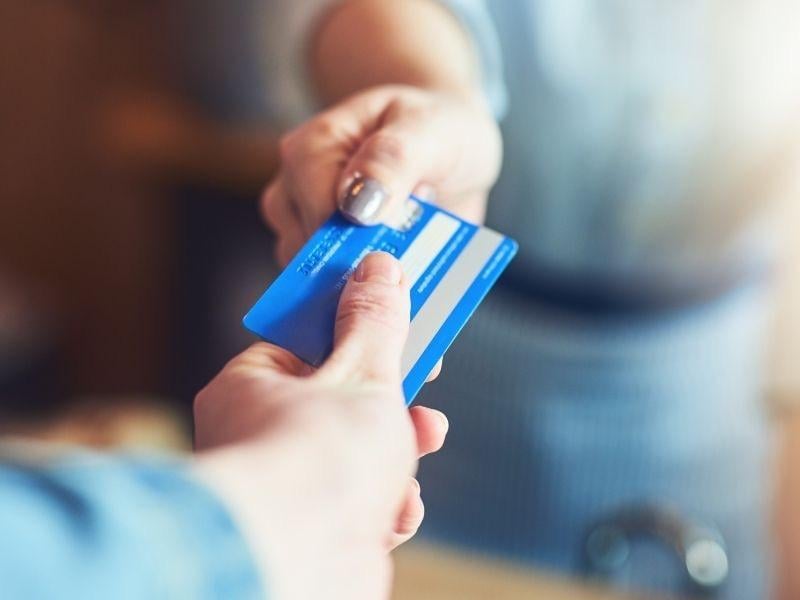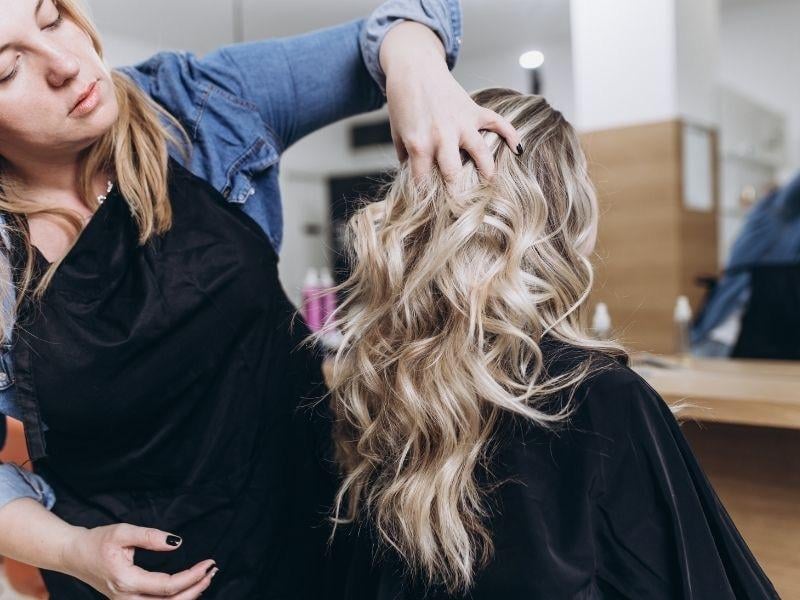 Why Hair Salons Choose EMS for Payment Processing
Electronic Merchant Systems strives to give you unbeatable customer satisfaction and customized products and services when you partner with our business.
Check out our 4.7/5 Google Rating with over 975 reviews.
Setting up payment processing for your hair salon is easy, and in no time at all, you'll be ready to accept payments from your clients.
Contact us today and you'll know why hairstylists across the country are choosing to do business with us. Swift and straightforward credit card processing for hair salons is only a phone call away.
Your customers deserve a payment processing system that they can trust. Help your clients to feel safe with their money and cardholder information now.
Allow us to give you the best merchant services for hair salons in the country. That way, you can continue delivering great service and doing what you do best. Your clients will thank you!
Find Out How Much You Could Save
Would you like to know exactly how much your salon could save with Electronic Merchant Systems? We're anxious to find out, too! And we can do so with a free, no-obligation rate review.
All we'll need from you is a copy of your most recent credit card processing statement and a few minor business details. Fill out the short form here to get started!
975+ Google Reviews | 4.7-Star Rating
Here's What Our Customers Say:

"EMS has been a pleasure to work with. Always providing great customer service. Our representative is always available to assist and as a small business we appreciate that."
AME Loyal Inc

"I have had great service from EMS. I recently had a hardware issue that they were excellent to deal with and immediately got my issue resolved."
Brian P.

"Tech support has always been available and takes care of a problem in one call. Had the system for many years now and only called for help 4 to 5 times. Great system and support."
Brita L.