Car Dealership Credit Card Processing & Merchant Services
Drive Customer Loyalty with Safe & Secure Payment Processing for Car Dealers
Are you the owner or manager of a Car Dealership searching for an easy-to-use and reliable payment processing system for customer transactions?
In a busy sales environment like yours, do you find yourself frustrated by a complicated point of sale system that adds stress to your workday? Are exorbitant processing fees cutting into your already-slim profit margins?
At Electronic Merchant Systems we've developed payment processing customized for auto dealers.
We offer reliable point-of-sale options to handle big-ticket transactions like down payments and outright vehicle purchases.
Our sophisticated back-end payment systems are designed to manage your high-cost transactions and financing plans while tracking your transactions using practical, easy-to-use analytics software.
All of our auto dealer merchant services and products are designed to help your business grow.
EMS also offers website design and hosting and customer retention tools to help car dealers like you drive sales and retain customers.
With over 30 years of merchant services experience, we've become the largest independently owned credit card processing company in North America.
Want to learn more? Check out some of the features and benefits Car Dealers can expect from an EMS partnership.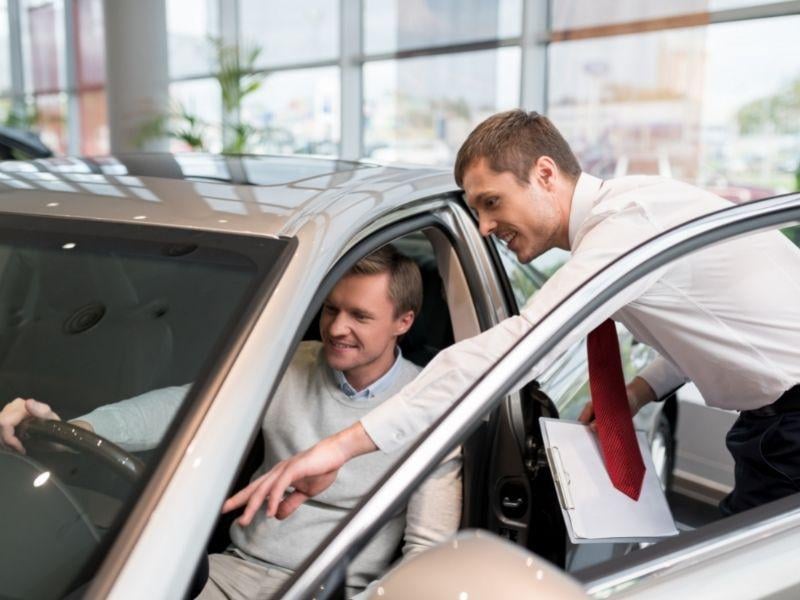 Why EMS
EMS is here to help you grow your Auto Dealership.
Point of Sale Systems
Process all forms of payment, easily manage inventory, run essential reports in minutes, and more.
Gift & Loyalty Cards
Attract new customers with a gift card and use your loyalty program to keep them coming back for more.
Modern Wireless Terminals
Accept all payment types, including EMV chip cards and contactless options such as Apple Pay and Google Pay.
How EMS Merchant Services Benefit Your Car Dealership
For a car dealership to run successfully, you need to do more than sell cars. Building customer loyalty is crucial.
Customer loyalty encourages car buyers to service their new vehicles through you and ensures customers will return to your dealership for future vehicle purchases.
At EMS, we understand the importance of customer loyalty and keeping customers satisfied with our services and products.
When customers purchase and service their cars through your dealership, having a secure, simple way to run credit card transactions is a final way to keep customers satisfied with their visits.
Our payment processing products for auto dealers utilize the most advanced technology on the market − this means your customers' transactions are not only fast, they are also safe and secure.
Whether you're processing transactions for down payments, routine maintenance, accessories, or car payments, our credit card processing and mobile pay options guarantee you get the hassle-free transactions you're looking for.
And the best part? Our processing fees are highly competitive.
Services Provided by Electronic Merchant Systems
At EMS, we make it easier for your customer satisfaction to skyrocket with our products and services. Our payment processing systems allow you to accept all major credit and debit cards, different mobile payments, and electronic checks.
We offer a wide range of auto dealer merchant services and products that can be custom-fit to your car business.
The premier products and services we offer merchant accounts are:
MaxxPay POS Systems
Bizfunds Small Business Loans
Check Processing
Gift and Loyalty Cards
Website Design
With our unique services, competitive rates, and dedicated customer service team, we're confident you'll love your experience with EMS, guaranteed.
Safeguarding Your Vehicle Transactions is Our Top Priority
Car dealerships process roughly 200,000 credit card transactions per month, making safety and security essential to the success of your business.
Every time a customer swipes or dips their credit card at your establishment, they want to feel confident that their personal information is safe and secure with your payment processing system.
At EMS, we take protecting cardholder information from fraud very seriously and are committed to the financial security of our merchants' customers.
With EMS products, you can assure your customers that their payments are processed in safe hands.
For the last ten years, we've maintained our elite status as a Level 1 PCI Certified Service Provider.
All of our payment processing and point-of-sale terminals have been certified as safe and secure by the Payment Card Industry Data Security Standard (PCI DSS).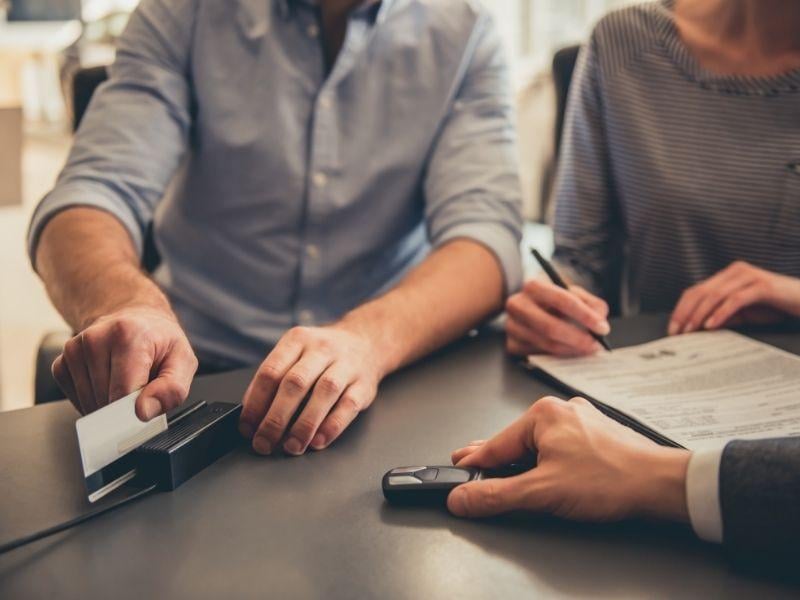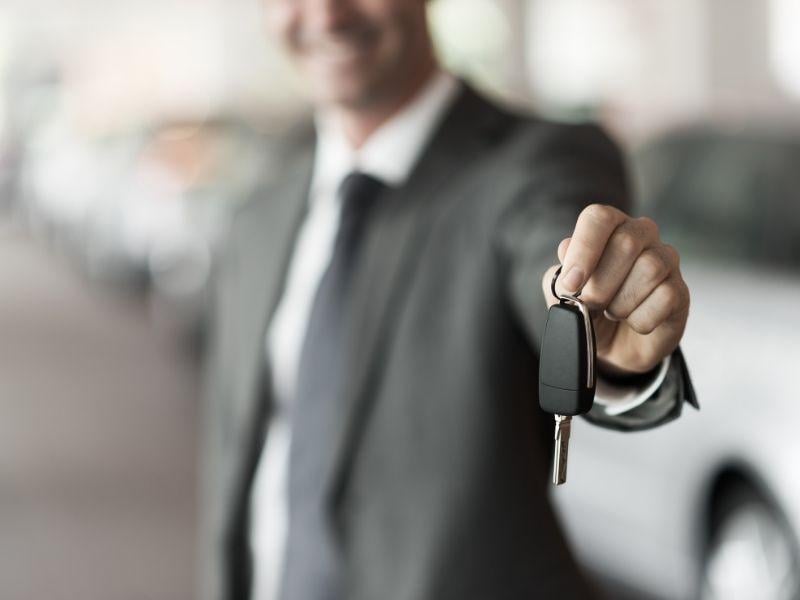 Why Car Dealerships Choose EMS for Payment Processing
EMS has an outstanding record of delighting our merchants. We hold an A+ rating with the Better Business Bureau and have 9+ reviews on Google with a 4.7/5-star rating.
We're considered the industry leader when it comes to innovation and security, but one of the features of EMS we're most proud of is our outstanding customer service team.
We know setting up a new payment system for your car dealership can seem overwhelming. That's why our top-notch team of customer service representatives is ready and waiting to help you 24/7/365.
Our friendly team of native-English speakers is always available to help you maximize your auto dealer merchant services account any time day or night.
Find Out if EMS Payment Processing is Right for Your Auto Dealership
Are you wondering if EMS is right for your auto dealership?
Contact EMS today to learn why small business owners all across the U.S. are choosing EMS over our competitors.
We guarantee that if your search continues, you won't find a merchant services company with better payment processing products and services, processing fees, or more dedicated customer service representatives.
A Secure, Reliable Merchant Services Partner
You know that feeling your customers get when you hand them a brand new set of keys? That's what EMS strives for when you begin a partnership with us.
Just like buying the right car, finding a credit card processing company that's right for your business can be difficult.
EMS tailors every aspect of our products and services to make processing payments as swift and straightforward as possible. You've got enough on your plate, after all.
When you choose EMS to handle the payment processing for your car dealership, we want it to feel like you've just landed the vehicle of your dreams, for auto dealer merchant services.
With our quick and easy setup, you can begin accepting payments immediately.
And, if you already have credit card readers and POS systems, we'll check to see if our software is compatible. You may be able to keep the card processors you have.

Don't struggle with complex payment processing or exorbitant processing fees any longer. Start streamlining your finances and build trust with your customers using EMS' advanced payment processing systems.
We know you'll be glad you did.

Why continue working with a merchant services company that doesn't have your best interests in mind? The longer you wait, the more money you'll waste on higher fees, not to mention the stress.
You're just a click away from the merchant services partnership you've been searching for.
Fill out the form below and discover why EMS is the top payment processor for your car dealership.
Find Out How Much You Could Save
Would you like to know exactly how much your car dealership could save with Electronic Merchant Systems? We're anxious to find out, too! And we can do so with a free, no-obligation rate review.
All we'll need from you is a copy of your most recent credit card processing statement and a few minor business details. Fill out the short form here to get started!
975+ Google Reviews | 4.7-Star Rating
Here's What Our Customers Say:

"EMS has been a pleasure to work with. Always providing great customer service. Our representative is always available to assist and as a small business we appreciate that."
AME Loyal Inc

"I have had great service from EMS. I recently had a hardware issue that they were excellent to deal with and immediately got my issue resolved."
Brian P.

"Tech support has always been available and takes care of a problem in one call. Had the system for many years now and only called for help 4 to 5 times. Great system and support."
Brita L.