As many home cleaning services have expressed, it can be uncomfortable to ask for payment while you're cleaning or to remind customers to leave payment out for you when you visit, but with Mobile Payment, MaxxPay Mini, and Payment Gateways you won't have to do that anymore.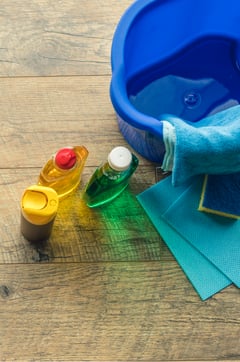 With a mobile reader you can accept credit or debit card payment on the spot so you won't have to hear "I'll pay you next week", "I forgot to get cash", or "Let me write you a check".
Being able to accept credit card payments on the spot eliminates late payments, a trip to the bank, or waiting on your bank's mobile deposit processing system, which takes an extra day or two.
You can get your payment right then and there.
We have also heard from our home cleaning clients that they don't see the homeowner. That means if there's no payment out, you would have to call them. With gateway processing, your customers can simply pay online at their convenience.
It is a virtual payment terminal that allows you to send professional invoices that they can pay online. These are the solutions for payment processing that our cleaning service clients prefer most.
To talk with one of our local team members about home cleaning and janitorial merchant services, contact us.

The ability to accept a credit card in-person or over the phone is a basic business necessity, but wouldn't it be great if you could get more out of your investment? With the right payment processing solution, you can take payment acceptance and your business to the next level.