Vermont Payment and Credit Card Processing Solutions
Electronic Merchant Systems is Vermont's best payment processor and offers simple solutions for small business owners looking to cut their fees.
Whether you need a mobile, traditional, or eCommerce solution we have substantial options that will simplify your process of getting paid faster!
By choosing Electronic Merchant Systems, you'll be able to reduce your processing fees while providing a better experience for both customers and employees.
For over 30 years, Electronic Merchant Systems has helped local Vermont businesses just like yours realize their full potential.
That includes:
Streamlining the acceptance of all major credit and debit cards

Saving money on your credit card rates and fees

Receiving stellar 24/7/365 Customer Service

Adding email invoicing, contactless payment, or eCommerce
If those points above feel like powerful opportunities for growth, we think we'd be a great fit.
We'd love to help you get your business to where you want it to be.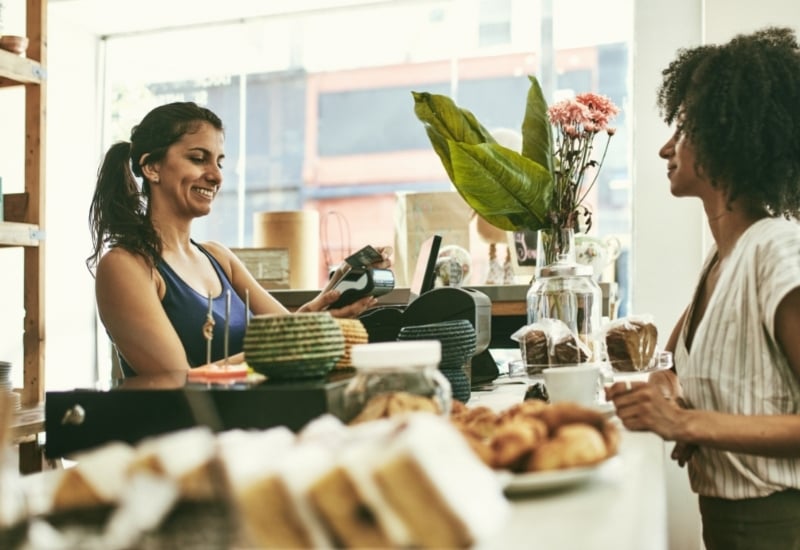 Choose The Best Payment Processing Company in Illinois
Discover All Of The Local Communities That EMS Serves Throughout Illinois
Arlington
Barre
Bellows Falls
Berlin
Bethel
Bradford
Brandon
Bristol
Castleton
Charlotte
Chester
Clarendon
Danville
Derby
Dorset
East Montpelier
Enosburgh
Fair Haven
Fairfax
Fairfield
Ferrisburgh
Georgia
Grand Isle
Guilford
Hardwick
Hartford
Hartland
Highgate
Hinesburg
Huntington
Lyndon
Manchester Center
Middlebury
Milton
Monkton
Montpelier
Morristown
Morrisville
Newport
Northfield
Norwich
Pittsford
Pownal
Putney
Randolph
Richford
Richmond
Rockingham
Royalton
Shaftsbury
Shelburne
Sheldon
Springfield
St. Albans
St. Johnsbury
Stowe
Swanton
Thetford
Underhill
Vergennes
Vernon
Wallingford
Waterbury
Weathersfield
West Brattleboro
West Rutland
Westford
White River Junction
Williamstown
Williston
Windsor
Winooski
Discover How Much You Could Save Today
How much money could Electronic Merchant Systems save your Vermont small business? We're just as curious as you are!

With a free, no-obligation rate review, we can accomplish all of this.

Only a copy of your most recent credit card processing statement and a few pieces of business information are required from you to get started. Fill out the form below to get going.
975+ Google Reviews | 4.7-Star Rating
Here's What Our Customers Say:

"EMS has been a pleasure to work with. Always providing great customer service. Our representative is always available to assist and as a small business we appreciate that."
AME Loyal Inc

"I have had great service from EMS. I recently had a hardware issue that they were excellent to deal with and immediately got my issue resolved."
Brian P.

"Tech support has always been available and takes care of a problem in one call. Had the system for many years now and only called for help 4 to 5 times. Great system and support."
Brita L.