At Electronic Merchant Systems' (EMS), we're all about simplifying Tampa payment processing experience so your merchant services are affordable and convenient, and your customer payment processes are smooth, secure, and inclusive.
A diverse suite of payment and web solutions
A top-rated fraud protection program
A helpful, dedicated support team
Everything we do can be boiled down to one purpose: helping our clients. We exist to increase the financial well-being of our clients. We do this by making ourselves readily available to help our clients at all times, meaning 24/7/365.

We know our Tampa merchants' needs and work hard to meet customer demands, including customizing your payment options to suit the consumer demands of your business.

You are the experts in your field. We want to eliminate the complexities of transaction process so that your customers can focus on what is really important: your products and services.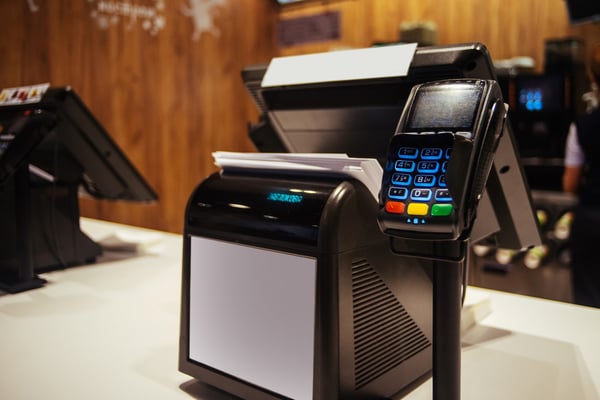 EMS: The Best Merchant Services in Tampa

We believe there are three main components to our company's success.
Our dedication to Customer Service, Technological Advancement, and Safety and Security have helped become largest independently owned and operated credit card processor in North America.
1. The Best in Customer Service
With EMS, you get the support you need when you need it. Our friendly Tampa team is available to you 24/7/365 and will work relentlessly to answer your merchant services and payment processing questions as they arise.

It is important for us to maintain a strong local presence in the Tampa Bay area so we can relate to our merchants and their customers better. EMS will work with you to find a solution that makes sense for your Tampa business.


2. Payment Technology Your Customers Want
With Electronic Merchant Systems, we can ensure that your small or medium sized business is prepared to provide your customers with the services they need. At EMS our Tampa, FL merchant services team offers comprehensive payment processing and business development solutions.
POS software with automatic updates
mobile payment
credit card readers accepting all major credit cards, debit cards, EBT, and store-value
electronic check services
loyalty programs and more
Our many payment processing solutions, along with our competitive fees, make EMS the best credit card processing company for small to medium-sized businesses in Clearwater.


3. Safety and Security
EMS is committed to safety when it comes your electronic transactions. We consistently maintain top status for data security for our cardholders and merchants.

As a Level 1 PCI Certified Service Provider, we are committed to keeping you and your customers safe, ensuring all our payment processing terminals are certified as secure by the PCI DSS.
---

If you are a Tampa business in need of merchant services or an innovative payment processing solution, call EMS, or visit today. We will work to grow your business together.