Locations
Merchant Services & Payment Processing Pittsburgh
Searching for a credit card and payment processing company to service your Pittsburgh area business?
Electronic Merchant Systems offers Pittsburgh business owners merchant services like credit card machines, payment processing, and even payment gateway integration. It is our mission to lead the industry in merchant services by providing our customers with an innovative suite of payment processing solutions and partnering business owners with dedicated customer service representatives.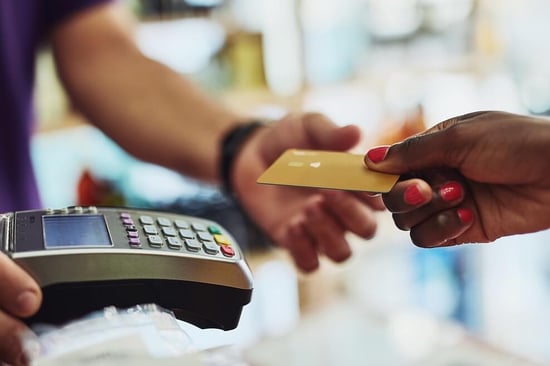 EMS was established in 1988 and since then, has grown to become the largest independently owned and operated credit card processor in North America.
We are responsible for safeguarding electronic payment transactions, including those from all major credit cards, debit cards, EBT, store-value, and electronic check services. These payment processing solutions along with our wholesale pricing rates make EMS the logical choice for small to medium-sized merchants in the Pittsburgh area.
When you partner with EMS, you will get more than processing terminals, virtual points of sale, and payment gateways. You will get the peace of mind that comes with EMS because all of our payment processing terminals have been certified as secure and safe by the PCI DSS. In fact, Electronic Merchant Systems has been certified as a Level 1 PCI Service Provider for the last ten years, and we are committed to maintaining this elite status of data security for both our cardholders and merchants into the future.
If you are a business looking to upgrade your merchant services in the Pittsburgh area and you are in need of a payment processing solution or business development service, give EMS a call, or visit today. With corporate locations throughout the country, EMS prides itself of maintaining a strong local presence. This allows our existing and future Pittsburgh merchants to feel secure knowing that EMS understands the challenges being faced within the community because we are living and breathing within that community as well.
Let us help you grow your business quickly and safely with our electronic payment services and web support today.
About Electronic Merchant Systems
Pittsburgh business owners can find easy-to-use merchant services such as credit card and online payment processing thanks to Electronic Merchant Systems – Pittsburgh's local provider of reliable electronic payment solutions. Merchant accounts from EMS help businesses satisfy the tech-savvy consumer of today without compromising on reliability or peace of mind with our wide selection of innovative electronic payment solutions.
Our talented team can set up the right online payment gateway for your needs – simply ask us about online payment gateway integration to learn how EMS can create a seamless payment experience on your website.
For those businesses looking to maximize their brand's influence, we also offer a range of customer loyalty solutions to keep your customers coming back. As our satisfied customers can attest, the customer service of an EMS merchant account is what makes all the difference.
Open a Pittsburgh merchant account todayto experience for yourself the EMS tradition as we continue to lead innovation and evolution within the Pittsburgh merchant services industry.
Merchant Account Services at a Glance
Payment Processing
All Major Cards Accepted
Debit & Credit Card Processing
Improved Cash Flow
EMV & Apple Pay
EMV Chip Card Certified
Accepts Credit & Debit Cards
Android Pay Compatible
Handles Gift & Loyalty Cards
EMS Mobile Payment Processing
Turns a Smart Device into a Credit Card POS
iOS Supported App
Android Supported App
Mobile Loyalty
Your Own Custom Mobile App
Powered by Flok
Geo-Fencing
Push Messaging
Social Media
Web Solutions
In-House Creative Team
Responsive Web Design
E-Commerce
Reliable Hosting
Reviews
Dee A. | ★★★★★
"Jason T. and Rebecca S. were awesome to work with! Saving my business money and always willing to go the extra mile to make things easy for me to understand. I would recommended anyone in the market looking to save on their business expenses to check out what this company has to offer for their card processing. If you get the pleasure to work with JT and Rebecca, you're in great hands!"
Looking for Additional Support?
Our dedicated merchant service support team is trained to answer your questions, address any concerns, help overcome and develop solutions to challenges, and educate our merchants on payment acceptance.
Nearly three decades after Electronic Merchant Systems was founded, our core principle of client support remains the exact same - 24 hours a day, 7 days a week, 365 days a year.
You can rest easy knowing that EMS support is only a call or click away anytime you need it.
One of our customer service professionals will work to ensure any question you have is answered promptly and efficiently.
Join EMS - Pittsburgh's Merchant Services Leader
As a leader in the fiercely-competitive merchant services industry, Electronic Merchant Systems is on a constant lookout for the best and brightest to join our Pittsburgh team.
If you are interested in joining a winning team and experiencing a highly rewarding career path, click the link below to find out how you can start serving EMS merchant accounts today.
EMS Career Opportunities
Call or Visit EMS Today!
Our Pittsburgh Location:
Monday – Sunday open 24 hours
Request A Quote From EMS!
Ready to take your business to the next level? Our expert merchant services team in team in Pittsburgh is ready to help your business with opening a merchant account and effective, advanced technology payment processing systems.
Fill out the form below to receive an integrated payment processing quote! *One of our sales representatives will reach out to you within 24 hours.*
Prefer chatting on the phone? Give us a call at 412-275-4935.