Cleveland, Ohio is one of the best places in the nation to build your small business and grow a healthy workplace culture. We may be a little biased, but truly, Cleveland is a great place for businesses, families, and fun!
Allow us to illuminate some of the possibilities for you and your employees in Cleveland.
Benefits of Life in the CLE
Cleveland is a city on the rise. Many top-notch businesses (other than Electronic Merchant Systems) are headquartered in the area, including:
Progressive
Sherwin-Williams
Key Bank.
The pull of these large corporations attracts talented individuals to the city and equips Cleveland with a robust workforce. Our city is also home to the Cleveland Clinic, a giant in the medical field that has been rated the number one hospital for heart surgery in the United States and consistently ranks as one of the top five hospitals in the country.
As more and more young people are drawn to the city for the new career opportunities available, the city has begun to gentrify. New apartment buildings are popping up along the skyline and neighborhoods are flourishing with new restaurants and nightlife.
Real estate in the Cleveland area is highly affordable. You'll be able to find office space for far less than cities like Chicago or New York. Plus, housing is much more affordable for you and your employees.
According to Keller Williams Realty, "The average housing cost in Cleveland is roughly 259% less than in NYC, 225% less than in Washington DC, and 65% less than Chicago."
Be sure to watch the housing market closely, however, as many people born and raised in the greater Cleveland area never leave.
You may be wondering, why is that? Who would want to live somewhere with cold, gloomy winters that last for months on end?
As native Clevelanders, we can tell you – there's something special about this place. The people who live and work here are fueled by a deep dedication to their city, its many attractions, and its sports teams (Go Browns!).
There's a sense of camaraderie across the city and a sort of "we're all in this together" mentality when times get tough. There's also no shortage of fantastic food and good fun in The Land.
Things to do in Cleveland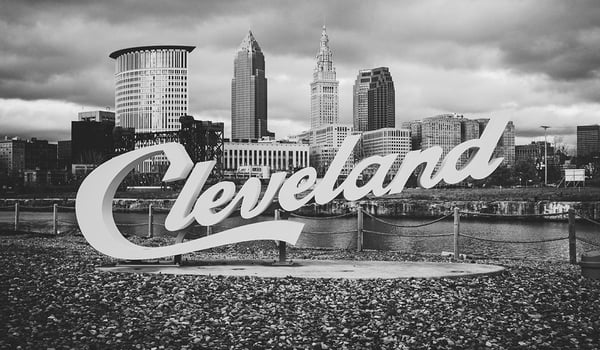 There's something for everyone in Cleveland. If you're a foodie, check out the famous West Side Market.
Recently renovated in the early 2000s, the market features more than 100 vendors selling vegetables, meats, baked goods, cheese, flowers, and more.
Even if you left your wallet at home, the West Side Market is a great place to visit and experience.
If you're more of a rock and roll enthusiast, don't miss the Rock and Roll Hall of Fame. It's arguably one of the most popular things to do in Cleveland and our claim to fame.
This experience is spread over six floors and is littered with historical tributes to those who rock. We suggest starting at Level 0 and working your way to the top!
For supporters of the fine arts, the Cleveland Museum of Art and Playhouse Square are two must-visits. The Cleveland Museum of Art showcases a variety of art from around the world and hosts special exhibitions and events as well.
Playhouse Square boasts nine separate theater spaces, which are always bustling with Broadway's touring performances, comedy shows, ballets, operas, concerts, and family shows.
Or, maybe you're looking for some outdoor family fun! We've got that too. Visit the Cleveland Metroparks Zoo or Cleveland Botanical Garden to take a stroll in the fresh air and enjoy some beautiful scenery.
During baseball season, it's always a good idea to head on over to Progressive Field to cheer on the Cleveland Indians!
Payment Processing for Your Cleveland Business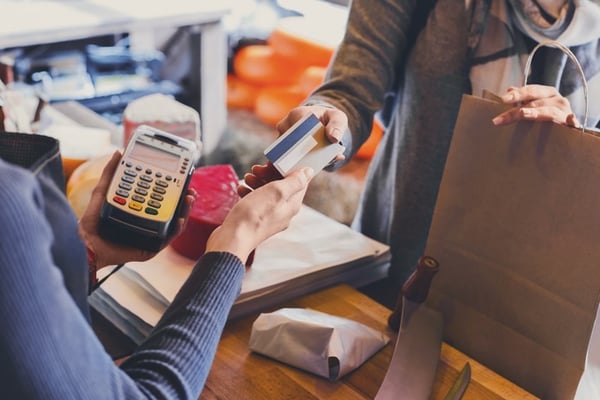 Whether you decide to make Cleveland home or not, you'll need a way to accept payments from your customers.
You want payments to be simple for your customers and cost-effective for you. With so many processing options out there, it can be overwhelming to understand your options, let alone choose the best fit for your business.
Trust Electronic Merchant Systems to do the work for you. We've been helping business owners like you realize their full potential and grow their financial well-being since 1988.
Today, we are a leading provider of payment processing and merchant services for tens of thousands of businesses across the nation.
When you partner with us, we get to know your business and your needs to recommend the best payment processing solutions for you.
We serve and support all kinds of small to mid-sized business, from retail stores, to restaurants, service-based businesses, online businesses, and more. Your small business is a big deal to us!
We also offer unmatched 24/7/365 live customer support to all of our merchants, whether you live in our hometown or not. Someone is standing by to answer your call, any hour of any day.
To read first-hand stories from happy customers, check out our 4.7 star rating on Google from more than 850 reviews.
Have we convinced you yet? Do your business, your wallet, and yourself a favor and come to Cleveland!
Contact us today to learn more about how we can help set your business up for success.