Business owners have an overwhelming amount of things they have to accomplish before ever opening their doors, whether in-person or virtually.
Key Takeaways You Will Get From This Article

1. Adding innovative technology solutions to improve your business will help you earn your customer's attention and loyalty.

2. A payment gateway is a technology that allows merchants to accept online transactions and credit card payments in-store.

3. The main purpose of a gateway is to guarantee that all information is transferred securely using the latest security features from your customer to you.

4. For complete customer convenience, speedy payments, and ease-of-use, your business needs to look into Payment Gateways.
Whether you're opening a brick-and-mortar or an online eCommerce platform, setting up a way for your customers to buy and check out isn't always as easy as it seems.
Electronic Merchant Systems offers payment method solutions, creating a simple and seamless payment experience for your valued customers. We empower companies with mobile processing, web commerce, and POS Solutions. We understand the importance of digital and e-commerce literacy -especially when it comes to payment gateways.
Picking a payment gateway to accept an in-person or online payment takes time and research.
In this post, we'll explore payment gateways, how they work, and why your business needs one.
Table of Contents
Using Technology to Meet Expectations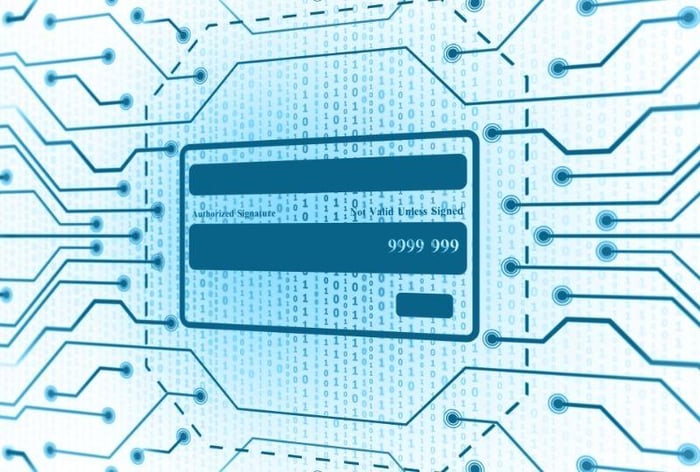 A surprisingly short amount of time ago, the internet didn't exist.
According to History.com, "the first workable prototype of the Internet came in the late 1960s with the creation of ARPANET, or the Advanced Research Projects Agency Network."
The more recognizable form of the internet, the World Wide Web, didn't take form until 1990.
Wireless internet wasn't first introduced until 1998.
In the 30 years since the World Wide Web was founded, we've seen positively incredible advancements.
There was a time not too long ago when you couldn't pay your bills, buy a sweater, or order a meal online.
Credit or debit card payments made anywhere except in a store were a futuristic idea.
And now, here we are, with all the internet power to make purchases with one swipe of our finger.
These advancements in technology have made us all come to expect certain things.
For example, we expect to make a reservation online for our favorite restaurant quickly. We expect to have the power to order a chair we saw in a store online at any time.
We expect our recurring purchases to be made each month without incident.
As a small business owner, are you meeting all these expectations for your customers?
If your business hasn't moved completely into the digital age, there's no time like the present!
Online payment gateways are easier to set up now than they've ever been.
Adding innovative technology solutions to improve your business will help you earn your customer's attention and loyalty.
One of these innovative solutions you should add to be competitive is a payment gateway.
The Parties Involved In A Credit Card Transaction
Before we dive into payment gateways, let's take a look at everyone involved in the credit card payments landscape.
When you use a credit card to pay for something, a lot is going on behind the scenes involving multiple parties.
To understand what needs to be done to set up credit card processing, you should know who is involved.
Issuing bank: This is the bank that issued the customer's credit card. When the customer makes a purchase using their credit card, the issuing bank deducts the transaction amount from the customer's account and pays the acquiring bank.
Acquiring bank: Also called the merchant account provider or merchant bank, the acquiring bank deposits funds from credit card sales into your merchant account. The acquiring bank deducts the interchange fees from the purchase amount and pays the issuing bank.
Card networks: These are credit card brands such as Visa, Mastercard, Discover, and American Express. The card networks set the interchange rates, which is a transaction fee that is the percentage of each transaction merchants pay for the ability to accept credit cards.
Credit card processor: The credit card processor coordinates and transmits the purchase amount and merchant information from the merchant to the issuing bank to be paid to the acquiring bank.
Payment gateway: And finally, the payment gateway is the technology that encrypts credit card information and sends it to the credit card processor.
What is a Payment Gateway?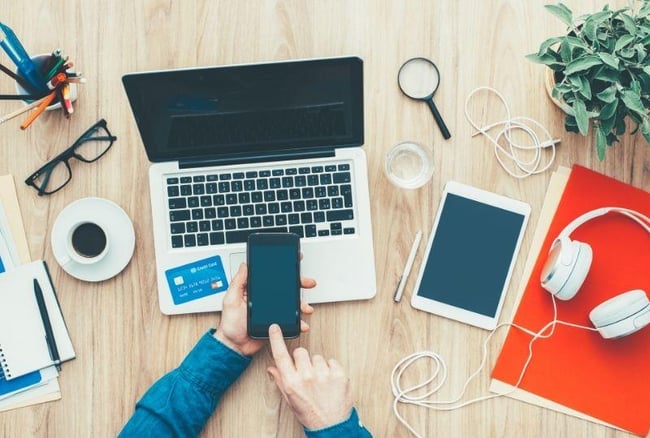 A payment gateway is a technology that allows merchants to accept online transactions and credit card payments in-store.
This payment acceptance solution includes physical card-reading devices to be used in your store, along with a portal to process payments through your website.
Depending on the payment gateway provider you choose, your payment gateway can go beyond simply accepting payments and can improve the customer experience.
For example, with a payment gateway from Electronic Merchant Systems, you can also:
Email invoices to your customers

Store customer credit card information in a secure vault for future transactions

Set up recurring billing to automatically process future payments

Update customer card-on-file information without a request




Payment Gateway vs. Payment Processor. What's the Difference?
Sometimes payment gateways and processors are used interchangeably.
However, there are a few important distinctions.
First, a payment processor analyzes and transmits transaction data.
This includes transmitting relevant information to the issuing banks, like the credit card or debit card number that links to a bank account.
The payment gateway does the work listed above and authorizes the transfer of funds between the buyer and seller.
Think of the gateway as the overall system at the point of purchase: the metaphorical cash register that gives your customers their payment options.
The processor "swipes" the card and runs the information by the issuing bank.
Like a payment gateway, a processor can include both a digital and hardware component.
It can also handle processing solely through software.
How a Payment Gateway Works
A payment gateway encrypts sensitive details such as a credit card number or customer information related to payment after a sale.
The main purpose of a gateway is to guarantee that all information is transferred securely using the latest security features from your customer to you.
Here's a step-by-step breakdown of what happens when your customer makes a payment through the gateway.
Step One: You make a sale online or in your store and your customer makes a secure transaction.

Step Two: The payment gateway transfers the transaction information to the business bank.

Step Three: The gateway verifies which major credit card brand issued your customer's card.

Step Four: Your customer's transaction information is routed to your payment processor.

Step Five: Your processor sends the transaction request to the customer's bank and the information to their credit card network.

Step Six: Your customer's bank analyzes the transaction for signs of fraud and confirms that they have enough credit to complete the purchase.

Step Seven: Your customer's bank approves or declines the transaction and sends that information back to your bank through the credit card network.
As long as you have chosen an efficient payment processing company, these steps can all be completed in a few business days or less.


What Do Payment Processors Cost?
Not all payment gateway providers are not transparent about their credit card machine prices. Different payments and electronic transactions may have different fees associated with them.
In addition to a per-transaction percentage, traditional payment processors charge all or some of the following:
Initial setup fees

Batch fees

Refund/chargeback fees

Higher prices for cards like American Express

Monthly account fees

Membership fees




Can I Accept Payments Without A Payment Gateway?
While you will be avoiding the fees of payment services if you don't use a payment gateway, you might also deter some of your customers from giving you their business.
If your customers can't make credit and debit card transactions, what payment methods are they left with?
They are left with cash, check, money orders, or store credit. But an electronic transaction will be out of the question.
If you somehow still live in an area where credit and debit cards aren't widely used, maybe you don't need payment service providers for your store and can speak with your payment provider more about this.
However, many brick-and-mortar stores and stores with an online platform absolutely need to use a payment processor and gateway. It's all about keeping the customers happy with convenience.
Account Updater Technology
If your business depends on recurring payments, maintaining accurate customer card data is one of the greatest and most costly concerns you face.
What happens when a recurring transaction fails?
That typically means you need to reach out to your customer for a new form of payment. How do they react when they receive that call?
Unfortunately for some customers, that call will be too much of an inconvenience and frustration to be worth their time.
This means that a customer will be tempted to terminate their relationship with you when this happens.
This results in unexpected lost revenue that can harm your business.
If you've experienced this before or want to prevent it from ever happening, there is a solution! Account updater technology is the answer to keep those recurring payments flowing for your business.
This solution allows you to add customer card information to a secure vault, which is automatically scanned regularly for updates that may cause an upcoming transaction to fail.
These updates can come from replaced or expired credit cards or outdated billing information.
The technology then updates the outdated information with the customer's new card number or billing address. The best thing about this process is, it's done entirely behind the scenes!
That means no phone calls to request new information and you'll continue to see that revenue coming in.
Additional benefits of account updater technology include:
Fewer Transaction Failures: Keep recurring payments flowing.
Reduced Fees: You'll spend less on authorization fees with automatic account updates.
No More Manual Updates: Cut the customer service costs and time associated with manual updates.
Increase Customer Retention: Uninterrupted service means you retain more customers.
Check out our Account Updater video to learn more about how this technology can serve your business.
Why Do You Need a Payment Gateway?
In this article, you learned what a Payment Gateway is and how they function.
For complete customer convenience, speedy payments, and ease-of-use, your business needs to look into Payment Gateways. If your business is still operating in the past and you'd like to make a change, contact us today!
We offer many financial technology products and services to help you grow your small business and compete in your marketplace.
That includes industry-leading Payment Gateway Services that allow you to quickly and conveniently accept a variety of payment methods.
With over 30 years of experience and a 4.7/5 stars Google Review rating from over 1,000 actual customers, there's a reason why merchants all over the country choose EMS as their merchant services provider.
Learn more about Electronic Merchant Systems' Payment Gateway and start accepting online and mobile payments today.
Related EMS Blog Articles -
Click below to schedule a Free Consultation with our payment processing team to put your business in the best position to succeed.
Sources: History.com, Lightspeed