If you've dreamed of running your own small business or are currently operating a small business, tax season is rarely a part of those dreams.
But we've all heard the old saying, "...but in this world, nothing can be said to be certain, except death and taxes."
So whether you are a sole proprietor, an LLC, or anything else, there's no way around paying your taxes or dealing with the Internal Revenue Service.
Not paying attention to your taxes or knowing the tax benefits available could cost you big time.
From independent contractors to a sole proprietorship to a multi-national corporation, every small business should know what tax deductions they are eligible for.
The more tax deductions your small business can legitimately take, the lower your taxable income will be.
In the article below, we will discuss several tax deductions your small business should be taking advantage of.
Table Of Contents
Ordinary and Necessary
If the IRS came with a master list of small-business tax deductions for every type of small business, this blog post wouldn't be necessary.
But they don't, so getting your tax deductions is a little more complicated.
However, they do provide small business owners with a general rule of thumb for what they can write off your taxes.
The IRS says that if something is "ordinary and necessary" to running your business, it's a tax-deductible expense.
So if you need specific items or services to survive as a business, you can write off those expenses on your tax return.
Artists need paints and brushes; writers need computers, pencils and papers, and so on.
Those expenses are all tax-deductible.
Certain expenses are specific to what kind of business you run, but some standard tax deductions are available for most small-business owners.
Advertising, Promotion, and Marketing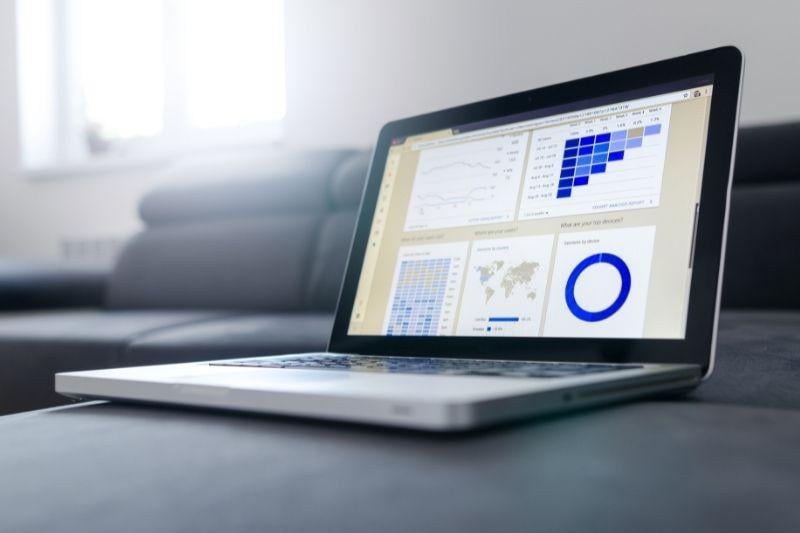 The cost of advertising, marketing, and promoting your business is 100% deductible.
This tax deduction includes things like:
Paying someone to design your logo
The cost of printing business cards, brochures, and other promotional materials
Purchasing ad space in print or online
Creating and launching a new website
Running a social media marketing campaign
Sponsoring an event
Mortgage Interest
Mortgage interest is a standard tax deduction that many small business owners claim.
If you own a home and have a mortgage, you can deduct the interest you pay on your business loan to purchase, build, or maintain your home from a taxable income standpoint.
Although certain limitations may apply, you can also use the mortgage interest deduction to get loans for a second home or a vacation residence.
Auto Expenses
If you use your car for your business, you can deduct some of the costs it takes to keep it on the road.
There are two methods of claiming expenses for your vehicles.
The first is the actual expense method.
With the expense method, you keep track of and deduct your business-related expenses. You can also deduct an amount for depreciation each year.
The second is the standard mileage rate method.
This method deducts the standard mileage rate for each mile driven, plus business-related tolls and parking fees.
If you use a newer car primarily for business, the actual expense method provides a larger deduction at tax time.
Using the actual expense method, you can also deduct depreciation on the vehicle up to an annual limit.
You can only deduct the use of your car for your business activity. If your car is used for business and pleasure, only the business portion produces a tax deduction.
So, be sure to keep detailed records of how often you use the vehicle for business and add it all up at the end of the year.
If you only own one car or truck, you can't claim that 100% of its use is related to your business.
There are plenty of GPS-based apps that will help you keep track of your driving, or you can use a paper logbook.
Home Office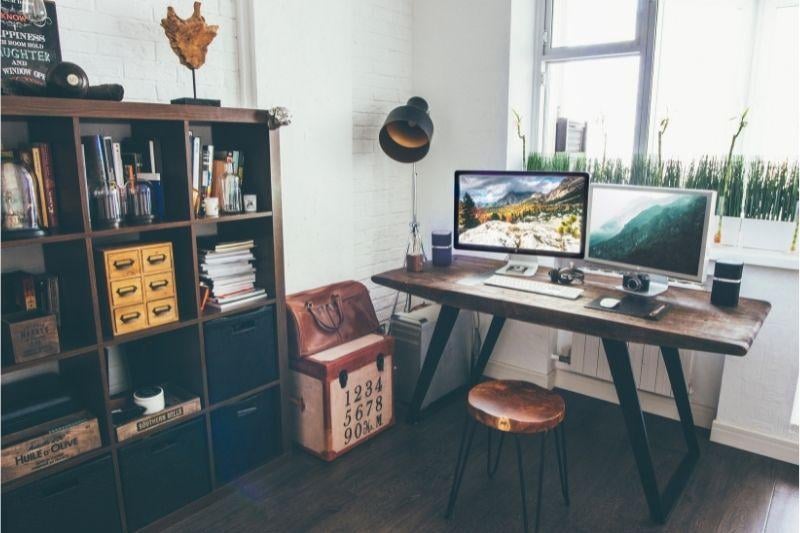 If you've turned a spare room in your house into an office space, you will likely be able to deduct office expenses for the business use of your home.
These deductions will likely include mortgage interest, insurance, utilities, repairs, and depreciation.
Square footage also plays a major role. You can also deduct $5 for every square foot of your home office, up to 300 square feet.
But the IRS only allows you to claim this deduction if your home office is regularly used exclusively for business purposes.
If you use your home office as a kid's room or a guest room, you can't claim this deduction.
Business Meals
Small businesses can deduct 50% of food and drink purchases.
Some meals will qualify as a tax-deductible business expense.
The meals need to be business-related, and you will need to keep the meals documented.
You will need the following:
Date of the meal
Location of the meal
The business relationship of the people you dined with
The cost of the meal
The best way to track business meal expenses is to keep your receipt and jot down notes on the back about the details of the meal.
Many business owners will take pictures of their receipts and save them in an app like Evernote.
And if the meal took place on a business trip, you may be able to deduct other expenses from the trip as well.
Health Insurance Premiums
If you own a small business and pay for your health insurance premiums and can't participate in a plan through your spouse's employer, you can deduct your health, dental, and qualified long-term care insurance premiums.
You can also deduct premiums paid for your spouse, dependents, and children younger than 27 at the end of the year, even if they aren't dependents.
Charitable Contributions
Sole proprietorships, LLCs, and partnerships cannot deduct charitable contributions as a business expense.
However, business owners may be able to claim the deduction on their personal tax returns.
Just make sure the donation is made to a qualified organization.
Taxpayers can claim up to $300 of cash contributions as an "above-the-line" deduction on Form 1040.
If you need to deduct more than that, you'll need to itemize deductions on Schedule A attached to Form 1040.
Education Expenses
Investing in your education and employee education is essential for business growth.
And education and training expenses are fully deductible.
You can also deduct entry fees, registration fees, and other similar costs like attending workshops, conferences, and tradeshows.
Any expenses that allow employees to expand their knowledge of a subject directly related to the business can be deducted.
Just be sure to keep accurate records of the trainings.
Internet and Phone Bills Deduction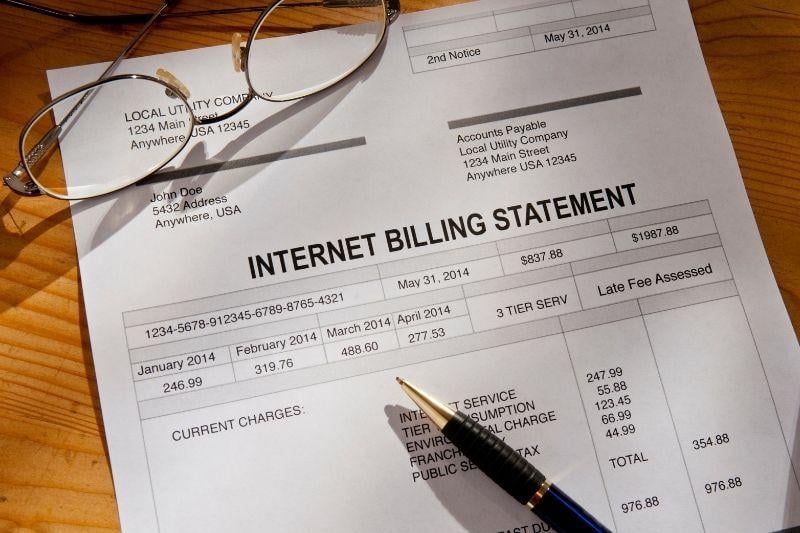 If you use your phone and internet for business operations, you may be able to deduct part of your bill.
Whether you claim the home office deduction or not, you can deduct the business portion of your phone, fax, and Internet expenses.
Just be sure only to deduct the expenses directly related to your business.
So, for example, you can deduct the Internet-related costs of running a website for your business.
Similar to only having one vehicle, you shouldn't deduct your entire monthly bill if you only have one phone line.
You can't deduct the cost of basic local telephone service for the first telephone line you have in your home, even if you have an office in your home.
But you can deduct the additional cost of long-distance business calls or the cost of a second phone line dedicated solely to your business.
Legal and Professional Fees
Necessary legal and professional fees directly related to running your business are also deductible.
These include fees charged by lawyers, accountants, bookkeepers, tax preparers, online bookkeeping services, and other tax professionals.
If the fees include work of a personal nature, like making a will, you can only deduct the portion of the fee related to the business.
Need help with your Merchant Services? Contact EMS!
There you have it, several tax deductions to help lower your taxable income and keep more money in your pocket!
While tax season can pose one headache for small business owners, another is the proper payment processing and merchant services solutions.

Electronic Merchant Systems can help if you're looking for the opportunity to:
Streamline the acceptance of all major credit and debit cards

Save money on your credit card rates and fees

Receive updated and quick payment processing equipment

Receive stellar 24/7/365 Customer Service

Add email invoicing, contactless payment, or eCommerce
Click below to schedule a Free Consultation and discover how EMS' payment processing can help your business grow and thrive today.