How Seasonal Businesses Can Stay Profitable Year-Round
If you have ever wondered how to use seasonal marketing to increase sales, you're in the right place.
Key Takeaways You Will Get From This Article

1. Build anticipation for your product and encourage customers to share their purchase on social media to start developing a dedicated following!

2. Sometimes products that are considered seasonal are actually available all year. However, no one really thinks to buy them at times other than their dedicated season.

3. Build excitment by marketing a product that is not yet available.

4. Use targeted advertising to help customers make purchasing decisions during a particular season.
In this post, we'll offer tips on marketing seasonal products along with ideas on how to keep a seasonal business in customers' minds year-round. But first, let's talk about how consumer needs change with the seasons.
When Memorial Day hits, people excitedly expect their favorite ice cream shop to be open. As the leaves start to change, candle lovers purchase their favorite fall scents like warm apple pie and sweet cinnamon pumpkin. Once snowflakes start to cover the ground, beer connoisseurs look forward to their favorite Christmas Ale.
These seasonal sensibilities affect what your customers are looking for and how they will spend their money. Keep reading to learn more about seasonal demand and how to keep your seasonal business profitable all year.
Table of Contents
Seasonal Demand
Seasonal demand refers to consumer interest in buying particular products during a specific time period within the calendar year.
A great example of seasonal demand can be found in Starbucks world-famous Pumpkin Spice Latte (available August 25th this year!). As soon as that first fall chill fills the air, espresso lovers wonder when they'll be able to get their hands on one of those smooth, warm, pumpkin-infused creations.
The incredibly high demand for these lattes has brought Starbucks some serious revenue. While the company does not disclose exact sales figures, in 2018 they confirmed that 350 million Pumpkin Spice Lattes have been sold since 2003.
Delish estimates that the revenue from the lattes would be around $1.4 billion (assuming that the price of each was roughly $4). Those are some big numbers, but they become even more outrageous when you recognize that the PSL is only available for about four months out of the year.
Maybe you aren't a fan of autumnal beverages. So, why are we telling you all of this?
It's important to know because it shows us that seasonal demand is an incredible opportunity for increasing revenue. And yes, seasonal demand applies to more than just Starbucks.
For example, let's say you own a clothing store in the Midwestern United States.
At various points throughout the year, different types of clothing would be considered in "seasonal demand". Spring and summer customers will be looking for tank tops and shorts, while in the fall and winter months they'll need sweaters, jeans, and fuzzy socks.
Or, perhaps you own an outdoor recreation shop. Inner tubes, snorkels, and camping equipment would probably be some of your big summer sellers, while ski sets and snowboards would be popular in the winter.
Regardless of the type of business or shop you have, you can capitalize on seasonal demand by heavily marketing those popular products during their respective seasons.
How Seasonal Products Boost Sales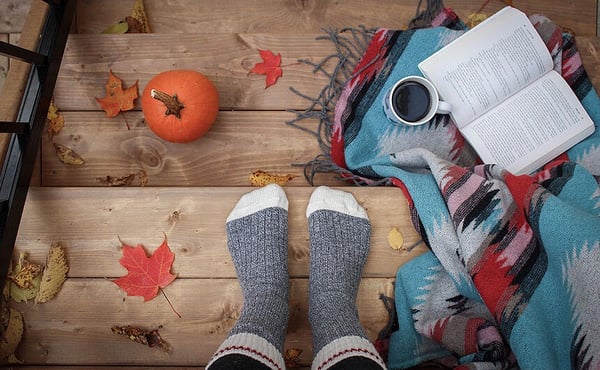 All kinds of businesses use different tactics to promote brand awareness and sell their seasonal products. Let's look at some of these and identify ways to use seasonal products and seasonal demand to help increase sales.


Develop a Dedicated Following
When an item becomes popular and is only available during a specific season, it often develops a dedicated following.
The Starbucks Pumpkin Spice Latte is an example of a product with an enthusiastic, devoted following. Those customers who crave the product will be watching and waiting for it to hit the shelves. They'll also probably be posting their first one on social media, which means free marketing that helps build brand awareness.
Build anticipation for your product and encourage customers to share their purchase on social media to start developing a dedicated following!
Appeal to FOMO (Fear Of Missing Out)
Sometimes products that are considered seasonal are actually available all year. However, no one really thinks to buy them at times other than their dedicated season.
For example, pumpkin spice and pumpkin puree are always available at your local grocery store, but most people only purchase them during the fall season. Because they are marketed at a specific, consistent time each year, customers assume that is the only time they can get it.
That leads to increased sales during the respective season because customers are afraid of missing out on their opportunity.
Appeal to your customers' FOMO and it can help yield some serious profits!
Build Excitement in the Off-Season
People want what they can't have.
By marketing a product that is not yet available, you will build excitement for that product and raise awareness for your business.
For example, try marketing the new edition snowboard during the summer months as "coming soon" to encourage your summer customers to come back in the winter.
Encourage your customers to come back to your business for the latest seasonal products!
Utilize Laser-Focused Advertising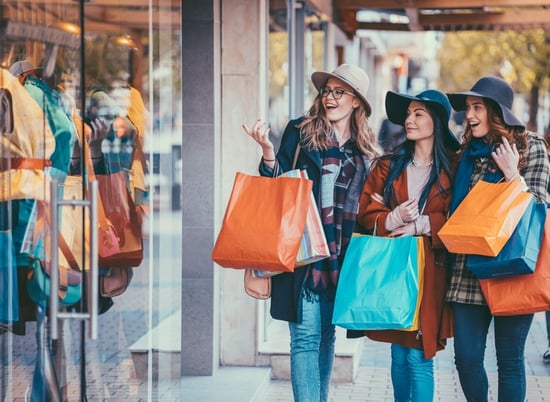 Part of the reason customers make purchase decisions during a particular season is due to targeted advertising.
For example, television commercials around the holidays typically feature cheerful shoppers enjoying fantastic savings, or families at home baking cookies together. The advertising entices us to want to be part of the joy of finding the perfect gift or baking scrumptious holiday cookies with our loved ones.
These advertisements aren't limited to television, either. Social media is an effective and inexpensive tool for marketing seasonal products.
Use thoughtful, targeted advertising through social media or other channels!
Create Strong Brand Associations
When you think of Easter, what kinds of products come to mind? Most likely you think of chocolate bunnies, colorful eggs, jellybeans, and marshmallow Peeps®.
Maybe no one in your household even likes Peeps, but you still buy a box of them in the spring. They may just sit on the shelf until summer, but you still bought them as a memento of the Easter season.
Brands associate themselves with certain holidays or seasons on purpose, and you can do the same by offering seasonal products.
Inject Value and Nostalgia
This goes along with targeted advertising and brand associations. Companies "inject value" into seasonal products by appealing to feelings associated with those seasons.
For example, one of Glade's taglines is "Inspired by the best feelings". This tagline has been used historically to market holiday scented candles because it makes the customer envision warm and cozy evenings with family. The way products like this appeal to a customer's nostalgia and emotions is called "injecting value".
You can also appeal to customer nostalgia by offering "vintage" products or something that reminds a customer of their past. Fashion, for example, often cycles through styles that we have seen before. Today many styles from the 90s, such as denim skirts, flannel shirts, and denim button-downs are popular again.
Inject value into your products by appealing to your customers' nostalgia and emotions.
How to Keep Your Seasonal Business Profitable All Year
If you run a seasonal business, such as a golf course or ice cream shop, it can be difficult to figure out how to make enough revenue in the summer to still support you in the off season.
However, there are ways for you to remain profitable, even in the chilly months. It may sound impossible, but all it takes is some careful planning and strategy development.
Here are three steps you can take to help keep your business profitable all year long.
1. Analyze and methodically manage your off-season expenses.
Every business owner needs to understand cash flow and how to manage expenses, but it is especially important for the seasonal business owner.
Analyze your off-season expenses and once you have a good grasp of the costs, look for ways to minimize them. For example, consider reducing staff in the off-season.
When hiring for the summer, inform prospective employees that the position is purely seasonal so there's no hostility when it comes time to close for the season.
If your business stays open all year but experiences a lull in the winter, consider reducing your hours to save on hourly wage and energy costs. You can also communicate with your vendors and suppliers to try to work out a limited contract in those months where you don't need as much inventory on hand.


2. Use the downtime to strategize for the busy season.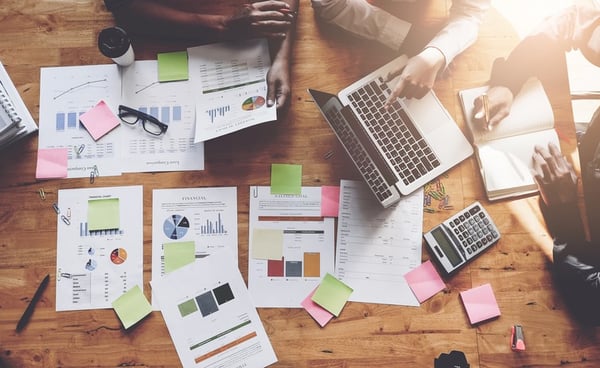 Capitalize on the few months you have with decreased traffic by planning for the next busy season.
You can use results and reports from the previous season to analyze what changes you may need to make, what worked, and what didn't. With this information, create a strategy and train employees so they're ready to hit the ground running when business picks up again.
You can also use this time to set goals and profit targets for next season.


3. Keep an eye out for new business opportunities.
You'll be thinking about your bottom line, especially during the slow season. Keep a careful eye out even during your busy season for new business opportunities.
There may be ways to grow revenue even when your doors are closed. Take stock of your inventory and see if anything can be sold in bulk to another business or organization.
Your goal should be to try to get inventory as close to zero as possible as you prepare to end the season.
When it comes to a seasonal business, the key to success is careful planning. You can accomplish more than you think by planning for those slower months and investing the time to analyze past challenges and successes.
We hope you find these tips and resources helpful as we approach a new season. For more advice to help your business, check out these posts:
Stories to Help You Overcome Small Business Challenges
Email Marketing Basics | How to Develop a Strategy
5 Tips for Providing a Customer-Focused Retail Experience
Plan to Get Paid
If you're looking for a faster way to process payments during the busy season when there is a line out the door, contact us!
We offer innovative payment processing and merchant services solutions to help business owners like you realize your full potential and grow your financial well-being. Click here to contact us today!