Have you made some changes to your business recently? You're not alone.
Practically every business in the country changed their everyday practices and procedures in response to the pandemic.
It was a long, hard year, but now vaccination numbers are growing, and we're slowly starting to return to business as usual.
That means you may need to adapt your business practices once again. This is an encouraging, possibly even exciting prospect!
Key Takeaways You Will Get From This Article

1. Keeping your customers informed and adopting a customer-first attitude is key.

2. To effectively communicate with every customer, start by creating a consistent message shared across multiple channels.

3. Communicate with long-term customers differently than new and potential customers.

4. You can't have too many lines of communication with your customers and clients.
Before you start developing your "back to business" plan, take a moment to think about your customers.

Do they know about the changes you've made and continue to make? Do they remember what visiting your business was like before the pandemic? Are they ready for a return to normalcy?

These questions are essential to your customer's experience and the health of your business.

Keep reading to find out why it is crucial to keep your customers informed of any changes you make and how to make sure they get the message.

.

Table Of Contents
Why Keeping Customers Informed is Key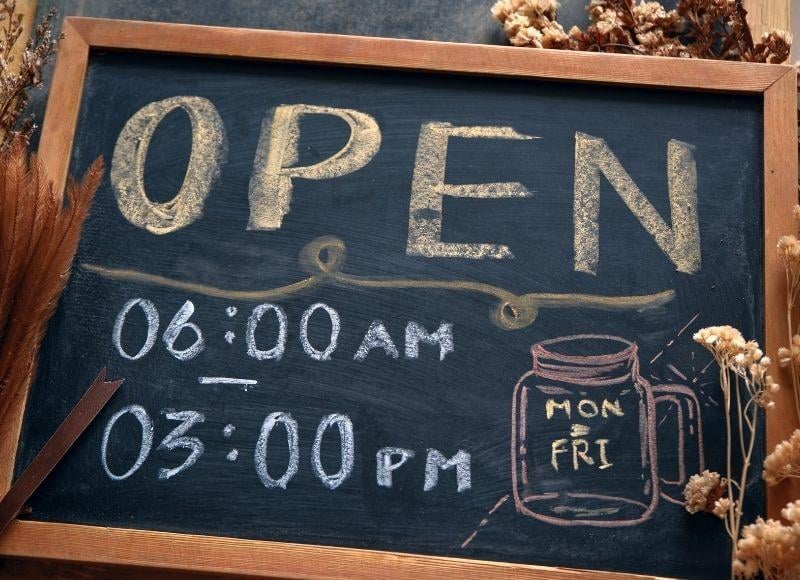 Any time your business hours, policies, or procedures change, it is important to inform your customers. No one likes to be left in the dark or feel unprepared!
For example, imagine you're heading home from a long day.
You went straight from work to the gym and are ready to grab a sandwich from your favorite local spot.
So, you drive across town, planning out your order in your head. When you arrive, you park and walk up to the door.
Pull the handle and - thump! It's locked.
You pull the handle a couple more times to be sure and stare bewildered at the hours posted on the door.
Sure enough, the restaurant's operating hours have changed! And there you are, a loyal customer, standing outside with your stomach growling.
Have you ever experienced something like this? You expect a business to be open, find it's not, and then feel lost and confused for a moment or two.
Or, maybe you plan to be one of the first people in line for a new product launch and find out the hard way that the business opened earlier than you thought.
Either of these situations can be frustrating, which is surely not the way you want your customers to feel.
It's courteous and thoughtful to inform customers about changes to your business.
Not to mention, it's essential to your success!
If a customer is always met with a locked door or missed sale, they probably won't be your customer for much longer.
This is why it is imperative to share essential updates as they arise.
Keep reading for advice on how and where to publish this information.
Adopt A Customer First Attitude
The rise of social media has led to consumers receiving information about virtually everything on their social channels the instant it happens.
The best way for your customers to feel taken care of is to communicate with them.
Customers love promotions and offers.
Sharing via social media posts and your websites is great, but don't forget about email or even texts.
Not everyone can visit those pages daily, and it is very easy to miss social posts.
So be sure to share it directly with customers by email or text message.
This shows everyone that you genuinely have a customer-first attitude.
Don't Forget Existing Customers
Much of your effort will inevitably be about reaching potential customers.
When you push news out in an email and social media channels, it's often focused on marketing.
However, your current customer base still needs information too.
Maybe you have launched new features, or you have something big coming down the pipe.
Or, maybe you need beta testers and feedback on upcoming changes.
The best way to be sure you communicate with long-term customers differently than new and potential customers is to segment your email lists.
Doing this allows you to track who your customers are and who they aren't.
How to Keep Customers Informed
As your business grows and changes, you'll need a way to answer your customers' main questions all at once.
That means as a business owner you will need to develop an effective communication strategy if you don't already have one.
To effectively communicate with every customer, start by creating a consistent message shared across multiple channels.
It's important to use tools like social media, Google My Business, and email as part of your strategy because all your customers prefer to communicate differently.
Here is a list of some of the channels you may want to consider incorporating into your communication strategy:
1. Your Website
Your website is your most important marketing tool.
Post any changes to your health and safety practices, hours, or operations here first.
That way, when you direct customers to your website from other channels, the message is clear and consistent.
Blog content is also an excellent tool you can use.
You may need to explain things in greater detail.
For instance, you can use your blog to explain things like operational changes.
Then you can share your blog posts across social media and with your email list.
If you post regularly on your blog, you only need to write once and share the message multiple times.
This saves time and allows for faster communication.
2. Facebook, Twitter, Instagram, etc.
Most company pages on social media platforms include areas to list important business information such as your address, hours, phone number, email, web address, business type, and more.
Make sure you update this section any time you make a significant change that your customers need to know about.


3. Email Marketing
If you have a list of customer email addresses from a loyalty program, promotions, newsletter, or another opt-in method, use it!
Reaching customers via email updates can be a very personalized experience, but you can still send a single email to many customers at once.
This is an effective, direct way to share your message.
You can also take the customer service one step further by encouraging customers to reply to the email with any questions they may have.


4. Phone or App
Don't forget to update your outgoing phone message with new hours if you have them and a brief overview of anything customers should know before entering. (For example, make it clear if you still require masks.)
If you have an app for your business, you should also be sure to update this much like you did with your website.
You may even be able to send push notifications or messages to customers through your app.
Talk with your developer to see if this is an option.


5. Yelp, OpenTable, TripAdvisor, etc.
If your business is listed on any third-party review site(s), contact them to ensure your business information is up to date.
Like social media pages, these review sites have space for your address, hours, phone number, email, web address, menu, and more.
You can also watch the reviews your customers leave and answer questions or thank them for supporting your business.
6. Google My Business Page
When you search for a business name on Google, a listing will appear on the right side of the page with details on the business you might be looking for.
Did you know that you can update the information on this page?
All you need to do is claim your business, create a free Google My Business account, and you will have control over this information.
Update your hours, dine-in or carry-out options, phone number, web address, and more through Google My Business.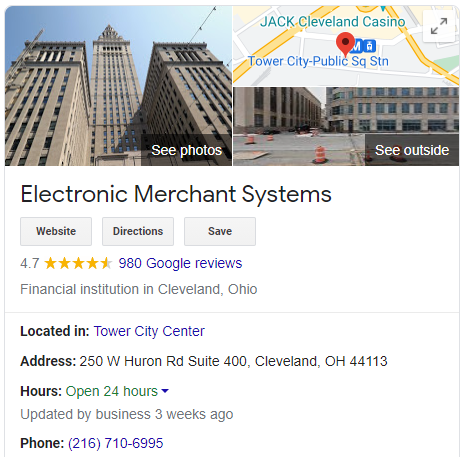 7. Your Front Window
Here's our most old-school suggestion - use your storefront!
Don't forget to post any updates to your hours, rules, or regulations in the front window!
Use Multiple Channels
You can't have too many lines of communication with your customers and clients.
To keep your customers and employees informed, you should use a combination of channels to communicate any business changes.
Not everyone uses social media, and not everyone will sign up for your email list, so you need to utilize as many channels as possible.
Speak regularly with your team to determine what new updates need to be shared with customers, and decide on the appropriate strategy and channel (or channels) to deliver that message effectively.
We hope you find this advice helpful in developing or updating your communication strategy.
For more tips, ideas, and advice, check out these blog posts: