Effective Small Business Hiring Strategies
Hiring is one of the most important things small business owners do to grow their company.
Each new hire at a small business has a tremendous impact and influences the company's culture far more than a new hire at a major company.
However, many small businesses find it 'somewhat difficult' or 'very difficult to find qualified candidates for their business.
The biggest challenge small business leaders had in the hiring process was finding skilled workers to do the job. Finding the right candidates to fill your job openings is crucial in keeping up with larger companies.
In the article below, we go over a few tips on enhancing your hiring process.
Table Of Contents:
Offer Competitive Compensation and Benefits
Perhaps the most effective recruiting strategy for small businesses is to offer compensation that matches the potential hires' skills, knowledge, and experience.
Knowing what motivates prospective employees is vital for any business wanting to hire the best talent.
If you can't yet offer competitive salaries or other employee-related benefits, there are other things you can do to help make your company stand out from larger businesses.
Some employees value non-monetary rewards, like mentorship opportunities, skills training, and greater freedom.
Prepare For the Interview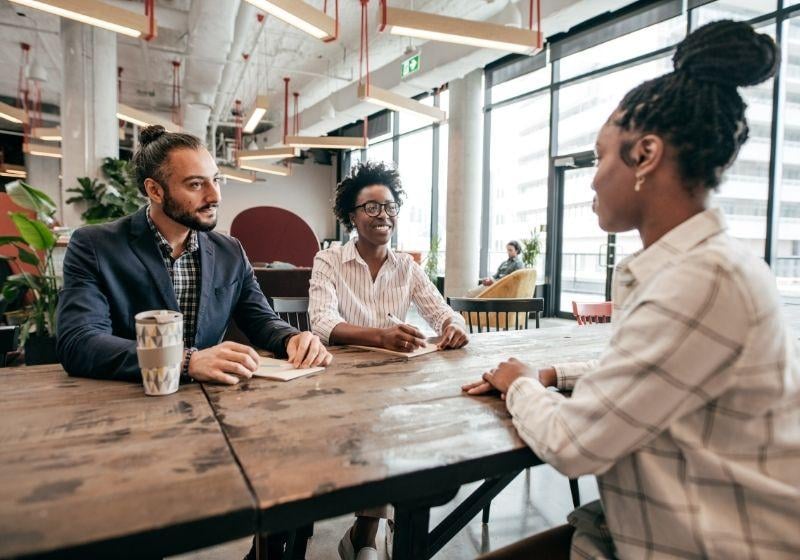 The interviewer should prepare for the interview just as much as the interviewee.
A face-to-face meeting should be an influential determining factor in hiring a new employee.
The interviewer should be open and honest about the company and the expectations for the new employee.
They should also ask questions that help to determine if the prospective employee has the passion and experience needed to be effective.
Some employers tell prospects that a job role is more flexible than it really is or that there are opportunities to advance within the company even if they don't exist.
This not only leads to filling the role with someone who does not fit it well, but it also breeds contention and lowers morale.
Not every hire will work out perfectly, but small businesses can save time and money and ensure they reach new heights with careful planning.
Establish Expectations Upfront
To encourage great candidates to work for your small business, you want to paint the best possible picture of the business.
In the job description, you will highlight the benefits, perks, and positive characteristics of the company culture, like flextime or generous PTO policies.
But along with the highlights, you should be equally as up-front about their expectations of employees as well.
It's also helpful to determine what traits a candidate needs to be effective in the role before the hiring process even begins.
So if you're hiring a customer service chat representative, the ideal candidate should be computer literate and communicate well in writing.
When small businesses decide what they need and then find the right employee to fit the role will usually find more success than those that hire and then try to make an employee fit the role.
Offer Flexibility
Flexibility is an excellent recruiting tool.
No one wants to be chained to a desk from 9 a.m. to 5 p.m anymore.
Top talent wants the option to crunch numbers at a coffee shop or stay in their sweats at home.
As long as you meet goals and collaborate when needed, offering flexible schedules and a remote work environment is a huge selling point.
Remote work here and there will do great things for employee happiness and retention while not hampering in-office culture or productivity.
Simplify the Interview Process
Save yourself and your candidates a lot of time using a modern interview process.
Spend 10 minutes on FaceTime or Skype with them before dragging them to your office. Phone calls still work, too!
This also secures a list of top candidates in half the time. Once you've had a virtual call with your candidates, you can book your second-stage interviews.
That's your chance to meet your favorite candidates and pick through their experience.
During the in-person interview, be polite, ask challenging interview questions, and get to know them.
Develop an Employer Brand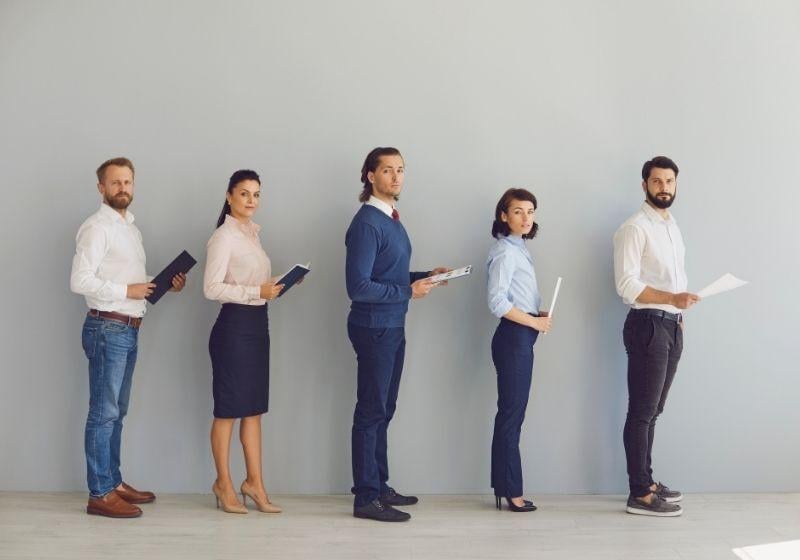 It's crucial to develop a strong employer brand to present to prospective candidates.
Your employer brand is the values and images your company conveys to the public and prospective employees as an employer.
Your employer brand could showcase the small business's culture, its family-oriented workplace, or its contributions to the community.
Maybe your employer brand will convey that you are an organization that combines performance and effectiveness to serve our clients while also providing the best training in the industry to our employees.
Prepare and Test New Employees
Once you've decided on a candidate, make your selection confidently and prepare to hire your new team member.
Be sure to properly onboard all new employees as well.
It's important to have your talented new professionals feel at home to settle in and work to the best of their ability.
But, the perfect candidate doesn't exist, and bad hires are commonplace in the business world.
Probation periods are there for a reason, so if the new hire isn't a great fit and you can move on and learn from your experience to streamline your hiring procedures for future occasions.
Take Your Small Business to the Next Level
We hope these hiring tips will help you staff your business in 2022 and beyond. We know that hiring post-pandemic has changed. So, it's important to utilize the best strategies going forward.
In addition to hiring, you know as a small business owner that there are plenty of processes and strategies that can become a bit overwhelming.
Thankfully, fast and efficient payment processing does not have to be one of them. Electronic Merchant Systems (EMS) has been helping small businesses seamlessly accept a variety of payment methods for over 30 years.
If you want to start accepting the fastest payment options, expand your accepted payment methods, or update your technology, contact EMS today.