There are a lot of questions you have to answer when you decide to start your own small business.
One of the most important questions you have to answer is how you'll find health insurance for you and your employees.
Key Takeaways You Will Get From This Article

1. When choosing your health insurance plan, the first thing you should do is determine what your small business needs in a health insurance plan.

2. There are four main types of health insurance that small businesses can choose from.

3. The types of health insurance you can choose for your small business are PPO plans, HMO plans, HSA-Qualified Plans, and Indemnity Plans.

4. If your business has 50 or more full-time employees, you must offer employee health insurance or you could face penalties.
Healthcare needs to be a part of your growth plan.
More business means more employees, which means you'll have a greater need for health insurance.
If you own a small business and are looking to attract and retain employees, providing health benefits to your workers may help.
And keeping your employees healthy means you will never be short-staffed due to health issues.
And remember, healthcare isn't always optional.
If you have more than 50 employees, you have to offer health insurance.
If you have fewer than 50 employees, you can buy individual health insurance for yourself and your family if you choose not to provide group health insurance.
In the article below, we will discuss finding health insurance as a small business owner.
Table Of Contents:
Not Having Health Insurance Can Hurt You
Health care costs scare a lot of people, and rightfully so.
And having health insurance for yourself, your family, and your employees may seem like a significant expense.
But the premium cost of healthcare pales in comparison to the medical expenses you could end up with if you're suddenly diagnosed with a severe illness or get injured in an accident.
If your business has 50 or more full-time employees, you must offer employee health insurance or you could face penalties.
How Does Health Insurance Work for Small Businesses?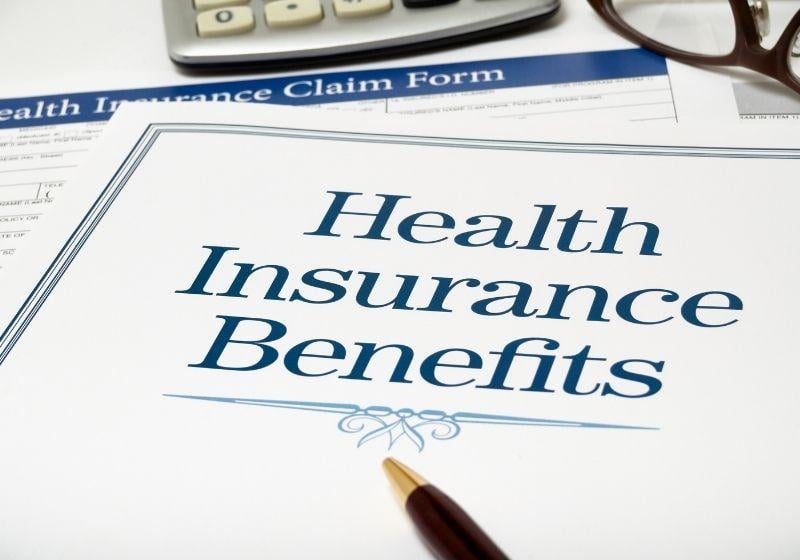 There are four main elements small business owners should be aware of concerning small business health insurance.
They are coverage, number of employees, employee premiums, and shopping for coverage.
Coverage: If you are eligible for a small business health insurance plan, your coverage will be issued by the insurance company. That means that you, your employees, and your dependents can't be denied coverage based on pre-existing medical conditions. In addition, all eligible employees and their dependents can enroll in the new plan regardless of their current medical condition.
The number of employees: You need at least one employee on your payroll to qualify for small business health insurance coverage. However, some states will allow you to count yourself as the business owner and an employee.
Employee premiums: You have to pay at least half of your employees' monthly health insurance premiums. This can vary depending on your state or insurance company.
Shopping for coverage: You can shop around for health insurance coverage at any time as a small business owner. You don't have to wait for your current plan to expire or for a special open enrollment period. But once you buy a plan, you are typically locked in for at least a year. You can add new employees and dependents or drop coverage for former employees during this time.
Will My Small Business Qualify for a Health Insurance Tax Credit?
Some small businesses will qualify for a tax credit that could cover some of the costs of employees' premiums.
This credit could reimburse you for up to 50% of the health, dental, and vision insurance premiums.
To qualify:
The average annual wage per worker must be less than $50,000.
Your business needs 25 full-time employees or less.
You need to contribute a minimum of 50% toward employee health coverage.
The Costs for Small Business Health Insurance
The best way to measure the costs of providing health insurance for your employees is to look at it in dollars and time.
The monetary costs of providing health insurance depend on the type and number of benefits you plan to provide, who you are covering, and the percentage of the monthly premium you have to cover as your employer contribution.
If you use a broker, a professional employer organization (PEO), or another third party to find health insurance coverage options for your business, you will pay additional costs for their services.
Time costs are often not considered.
However, they are an essential part of finding a health insurance plan.
You will spend a considerable amount of time searching for providers, understanding your employees' needs, setting up the insurance carrier plan, educating your employees and your health insurance plan every year for open enrollment, and ensuring it's properly maintained.
Choosing the Right Small Business Health Insurance Plan
When choosing your health insurance plan, the first thing you should do is determine what your small business needs in a health insurance plan.
You will need to answer the following questions:
Who's covered? Consider what it will take to keep your employees healthy. Then, find a plan that will suit the group's diverse medical and financial needs.
What can you afford? The employees and the employer pay premiums. Determine how much cost-sharing makes sense for your business.
What benefits are vital for you and your employees? While it is illegal to inquire about your employee's medical history, you can ask them which types of benefits are important to them when considering plan options.
Once you've answered these questions, try using the following five criteria to find plans that best match your needs:
Know what you and your employees will be able to pay every month.
Ensure deductibles, co-payments, coinsurance, and any other additional costs will be manageable for you and your employees when receiving medical care.
Be aware of medical provider networks. If you have preferred health care providers or a facility, make sure they're included in your new coverage.
Know which plans cover the costs of certain prescriptions.
Consider add-ons like vision and dental, preventive care, and mental health services to ensure your employees are fully covered.
The Health Insurance Enrollment Process for Small Businesses
The enrollment process gets your employees and their dependents signed up for your new health plan.
Once you've selected a health plan, your agent can walk you through the enrollment process.
Be sure to answer all questions honestly during enrollment.
Premiums and an annual deductible may differ based on the medical history of certain individuals, but no employee will be declined coverage.
Types of Health Insurance for Small Businesses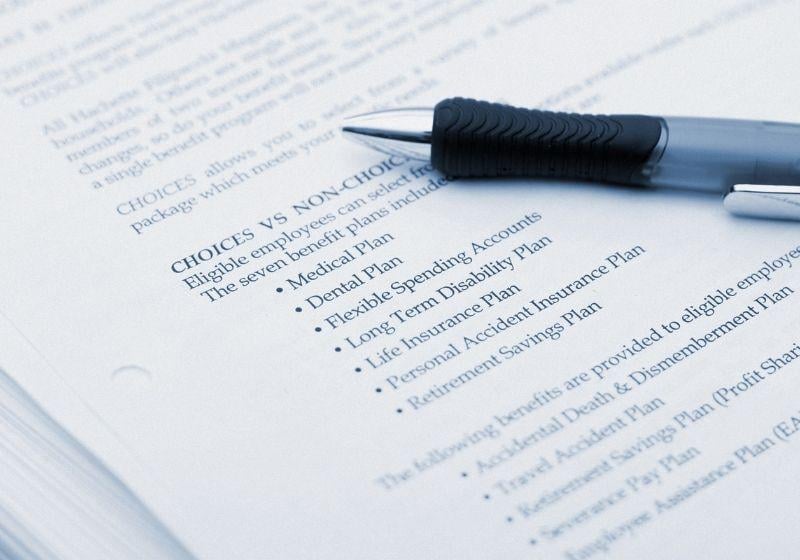 There are four main types of health insurance that small businesses can choose from.
The types of health insurance you can choose for your small business are PPO plans, HMO plans, HSA-qualified plans, and indemnity plans.
1. PPO (preferred provider organization) plans: PPO plans are the most common type of health insurance. Employees covered under a PPO plan can choose either in-network or out-of-network doctors or hospitals.
Selecting from in-network providers results in the insurance company covering a more significant percentage of each claim.
2. HMO (health maintenance organization) plans: HMO plans offer a wide range of healthcare services through a network of providers exclusively contracted with the HMO. On an HMO plan, employees must select a primary care physician who will provide the majority of their care and refer them to specialists if necessary.
3. HSA-qualified plans: HSA-qualified plans are PPO plans designed with health savings accounts (HSAs). A health savings account is a bank account that allows participants to save pre-tax money for future medical expenses.
4. Indemnity plans: Indemnity plans allow your employees to direct their own healthcare and visit any doctor or hospital they want. Insurance companies pay a set portion of the total medical charges. Employees typically pay for some services upfront and then apply for reimbursement.
Best Health Insurance Companies for Small Business Owners
Here are three of the best health care providers for small business owners:
BlueCross BlueShield: Blue Cross Blue Shield is one of the largest health insurance providers in the country. They provide ample coverage options for most small business owners. They also offer data-driven healthcare solutions to enable cost-effective options for many companies. They're great if your business needs flexible options.
United Healthcare: United Healthcare is a health insurance option with many in-network providers and thousands of facilities throughout the country. Their annual investment in technology enhances their ability to meet the ever-changing needs of consumers with better products and improved plan coverage.

Humana:

Humana is a great health insurance provider for small business owners because of its excellent customer service. They have readily available associates to answer your questions quickly. It also has an extensive provider network with abundant options for flexible deductible and premium combinations.
Grow Your Small Business with Electronic Merchant Systems
Not that you have a better understanding regarding your company's health insurance, why not ensure you're utilizing the best payment processing?
Electronic Merchant Systems (EMS) is a national payment processor that has been helping small businesses quickly and efficiently accept the most updated payment methods for over 30 years.
We stay on top of all of the major payment trends so that you don't have to!
Instead, you can focus on growing your business. All the while, you'll know that your customers and clients are taking advantage of cutting-edge payment technology that promotes quick, seamless, and secure payments.
If you'd like to learn more about how EMS can elevate your merchant services, click below today.