Finding Reliable Merchant Services in San Antonio
Right now, San Antonio consumers have more ways to pay for goods and services than any other time in history. Cash, checks, credit and debit cards—even smart phones thanks to services like Apple Pay and Samsung Pay.
And, that's not just the way it is here in the Lone Star State, it's that way across the country and around the world. If you're a local San Antonio business owner and you find yourself wondering what you need to do to start accepting credit card payments online (or in-store), this post is for you.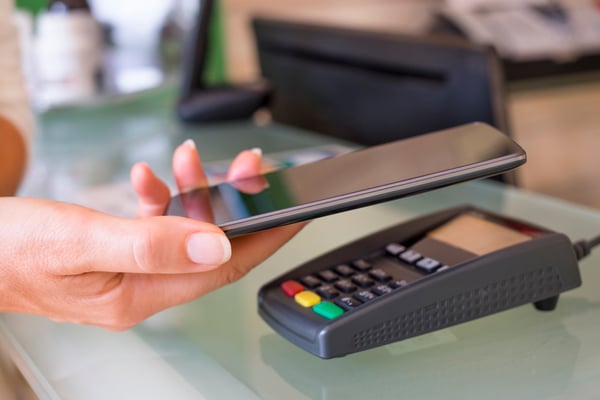 How to Accept Credit Cards Online, In-Store and More
Whether you're an artisan doing business in the La Villita Historic Arts Village or a retailer in the Alamo Quarry Market, The Forum or the trendy Southtown Arts District, you understand how important it is to give customers the convenient payment options they want.
Step one? Partnering with a San Antonio merchant services provider that offers the payment solutions you need to grow your business.
Plenty of merchant service providers can show you a checklist of the latest payment options they offer.
However, we recommend you dig a little deeper before making your decision. For starters, what measures does the merchant services provider take to protect sensitive cardholder data? Or, what about additional business solutions to help improve your financial well-being?
We believe that the answers to questions like these are more important than a list of available payment options at your disposal. If the last five years alone have shown us anything, it's that new credit card and payment processing solutions are hitting the market all the time. For over 25 years, we've helped businesses and retailers benefit from the continually evolving customer landscape with innovative payment processing services and outstanding customer support.
Still curious about our list of credit card processing solutions? Here you go:
Our Payment Processing Solutions for San Antonio Business Owners
Credit Card Payment Processing
Mobile Payment Processing
EMV & Apple Pay
Gift & Loyalty Cards
Online Payment Portals
Mobile Loyalty Programs and more
Learn More about Merchant Services in San Antonio from EMS
Conveniently located at 8200 W Interstate 10 STE 602 in San Antonio, TX, Electronic Merchant Systems offers everything you need to accept credit card, online and smart phone payments at your store or on-the-go with Mobile EMS.
Swing by our San Antonio EMS offices for more information about how we can help your business succeed in here and in the surrounding communities.
Call: 888.672.3490