Looking for a credit card and payment processing company to service your Nashville area business?

Electronic Merchant Systems can help meet your needs if you are a small business owner in Nashville, TN looking for credit card processing solutions.
Secure transactions, mobile payment gateways, the lowest fees in the industry, and of course, the most reliable U.S. based customer service team will all be at your fingertips when you choose to partner with EMS.
Your business and finances will thank you for choosing EMS for all of your credit card payment processing needs.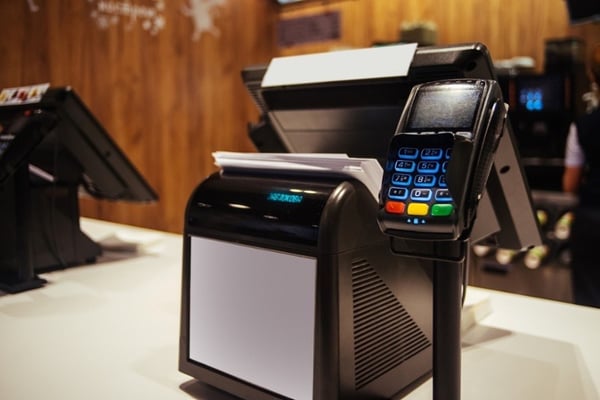 Established in 1988, we are the largest independently owned and operated credit card processor in North America.
However, we still believe in the value of local business and community ties. That is why we have corporate offices all over the country.
This provides us an advantage over the competition because we are able to serve our customers better. Our financial institution has a location in Nashville that allows us to see the challenges our merchants are currently facing within the community and therefore we can develop solutions to better serve the community and their immediate needs.
Our innovative series of merchant services, business development services, and payment processing systems will safeguard your electronic transactions. We take security and fraud prevention very seriously, that is why we have made it our mission to maintain the elite level of data security as a Level 1 PCI Service Provider for the last ten years.
If you are a business owner in Nashville that needs quality and reliable payment processing solution, contact an experienced customer service agent at Electronic Merchant Systems today.
Looking for Additional Customer Service Support?
At EMS, our merchant services support team is trained to answer questions, overcome challenges, and is committed to educating our merchants on payment acceptance 24 hours a day, 7 days a week, 365 days a year.
We pride ourselves on standing by this core principle since our start in 1988.
Being there for our customers is a top priority and we want you to feel confident that EMS will be there for you to answer questions promptly and efficiently.
Contact our EMS support team now if you need help with any of our payment processing services.

Email us anytime!
Email a customer service representative 24/7

Call us anytime!
Reach customer care 24/7 at 800-615-1330
Quality Merchant Account Services for Business Owners in Nashville, TN
Payment Processing
Credit and Debit Card Processing
Accepts All Major Credit Cards
Improved Cash Flow
EMS Mobile Payment Processing
iOS Supported App
Turns Smart Devices into Mobile Credit Card Point of Sale Systems
Android Supported App
EMV & Apple Pay
Accepts Debit and Credit Cards
Android Pay Compatible
EMV Chip Card Certified
Handles Gift & Loyalty Cards
Gift & Loyalty Cards
Generate New Customers
Retain Existing Customers
Customized Card Production
Web Solutions
Responsive Web Design
Reliable Hosting
E-Commerce Services
In-House Creative Team
About Our Merchant Services in Nashville, TN
If you are a local business in Nashville, TN, you should consider EMS for your merchant service needs. Our safe, simple, and efficient credit card payment processing systems could be right for you!
Electronic Merchant Systems specializes in working with medium and small businesses and is the largest privately-owned credit card payment processing company in North America. As a business owner, you can rest easy knowing that your transactions will always be safe and reliable.
These are not the only benefits we can offer our customers. By choosing EMS as your merchant service provider, you will receive industry-leading credit card processing rates.
We also offer all of our merchants the newest technology in innovative electronic payment solutions and have expanded our traditional service suite.
Products include seamless experiences like online payment gateways that integrate with your business website. This type of innovation demonstrates that you're a leader in making payments simple and convenient for your Nashville customers.
If you are interested in the offerings, Electronic Merchant Systems has for your business, contact an account representative now to learn how to open your account today.
Want to Join a Leader in Nashville, TN Merchant Services?
Are you looking to join a talented team and forge a path toward a rewarding career in the Nashville area?
If so, Electronic Merchant Systems is always looking for bright and driven individuals in the merchant services industry to join our team.
If you want to be a leader at the largest privately-owned payment processing company in North America and feel you are ready to help serve our many merchant accounts, simply click the link below to learn more!
Contact EMS Today!
Interested in our merchant services? Call our customer service representatives now, or visit us at our Nashville office today!
Address:
2323 21st Ave S
Nashville, TN 37212
Phone:
Hours:
Monday – Friday 8:00 a.m to 5:00 p.m.