New York Mobile Payment Processing
New York businesses are in a constant state of change because of new technology.
But that's a good thing because now they can thrive even without a physical location.
EMSmobile is a cutting-edge solution enabling New York business owners to accept mobile payments anywhere, anytime.
There's no longer a need for brick-and-mortar stores or bulky cash registers!
EMSmobile can meet the evolving needs of businesses in the digital age.
It provides an all-encompassing payment solution that will meet your customers wherever they are.
This streamlined payment solution manages your transactions, payments, and inventory.
Your smartphone is transformed into a mobile POS system with a virtual terminal and mobile app.
With a seamless payment experience on iOS and Android devices, EMSmobile provides the flexibility for businesses to succeed in today's fast-paced world.
With EMSmobile, you can:
Accept tips and manage cash payments.
Track and control inventory
Use contactless payment options
Dip, tap, or swipe credit cards.
Create itemized or simple transactions.
Allow multiple users at the same time.
There are countless reasons EMS is the ideal choice for mobile credit card processing in New York.
EMS has garnered recognition from industry authorities like Retail CIO and CIOReview.
And we take pride in our commitment to excellence, which can be seen in the overwhelmingly positive feedback we've received from our customers.
With over 1000 positive reviews on Google and counting, our customers are truly satisfied with our services.
And if you ever have any questions or concerns, our customer support team is available 24/7 to assist you.
It's never been easier to accept mobile credit card payments, and we are here to guide you every step of the way.
For over thirty years, Electronic Merchant Systems has helped local businesses just like yours realize their full potential.
That includes:
Saving money on credit card rates and fees
Access to 24/7/365 Customer Service
Options to add email invoicing, contactless payment, or eCommerce
Streamlining the acceptance of all major credit and debit cards
If you're ready to unleash the full potential of your New York business, EMS can help!
We're eager to show you how EMSmobile can take your business to new heights.
Schedule a consultation with us today to find out how!
Click the button below to get started so we can work toward success!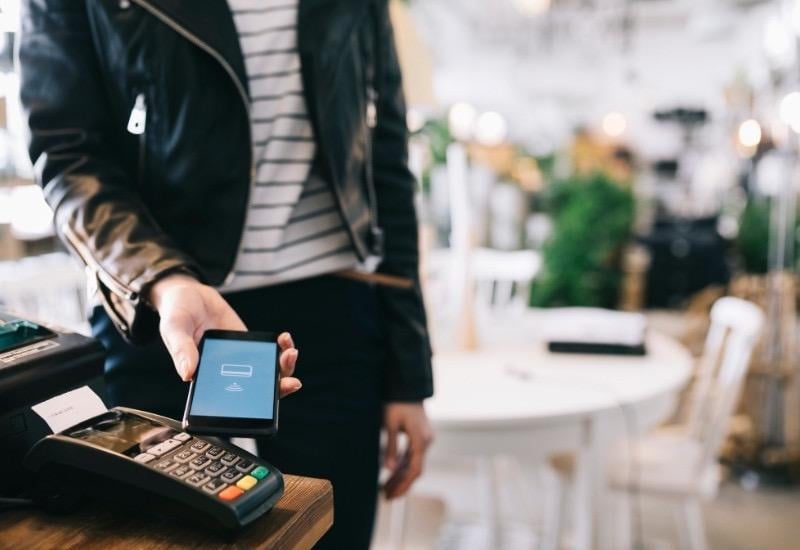 Choose the Best Payment Processing Company
Discover All of the New York Cities that EMS Serves
Find Out How Much You Could Save
Would you like to know exactly how much your New York small business could save with Electronic Merchant Systems? We're anxious to find out, too! And we can do so with a free, no-obligation rate review.
All we'll need from you is a copy of your most recent credit card processing statement and a few minor business details. Fill out the short form here to get started!
975+ Google Reviews | 4.7-Star Rating
Here's What Our Customers Say:

"EMS has been a pleasure to work with. Always providing great customer service. Our representative is always available to assist and as a small business we appreciate that."
AME Loyal Inc

"I have had great service from EMS. I recently had a hardware issue that they were excellent to deal with and immediately got my issue resolved."
Brian P.

"Tech support has always been available and takes care of a problem in one call. Had the system for many years now and only called for help 4 to 5 times. Great system and support."
Brita L.