Isn't it true that you're looking for the top payment processing company in Sterling Heights, MI? Electronic Merchant Systems offers simple, all-inclusive merchant services.

I'm guessing you're dealing with exorbitant processing rates and fees that are wreaking havoc on your bottom line.

Perhaps you'd like to grow your company by accepting credit cards.

We can assist you if this is the case.

Electronic Merchant Systems provides dependable payment processing solutions for your Sterling Heights business, whether you need a traditional payment terminal, a mobile payment solution, or an eCommerce payment gateway, we can help.
Electronic Merchant Systems has been assisting small businesses just like yours in realizing their full potential for over 30 years.
That includes:
Streamlining the acceptance of all major credit and debit cards

Saving money on your credit card rates and fees

Receiving stellar 24/7/365 Customer Service

Adding email invoicing, contactless payment, or eCommerce
If the points above strike you as tremendous growth potential opportunities, you're our kind of business. We'd be delighted to assist you in reaching your goals.

The first step is to take action by requesting a free consultation, you can do this by clicking the button below.
Do you want more information about payment processing solutions for your specific business? Or are you curious about who we are?
EMS has been named one of Retail CIO's 10 Most Promising Payment and Card companies of 2019, a Top 20 Most Promising POS Solution Provider in 2020, and is recognized as a Top 10 provider in CIOReview's Mobile Payment 2021.
We also have over 975+ Google Customer Reviews to back those claims up, not to mention our dedicated, 24/7 support team.
Scroll down a little more to our table of contents where we dive into unique benefits for each business type.
Table of Contents
Top Credit Card Payment Processing for Small Businesses in Sterling Heights
When you choose EMS' merchant services, you're ensuring that your life as a business owner is made easier while maintaining quality and speed.

Customers want transactions to be speedy, secure, and frictionless when they spend money on goods and services. That means customers can pay with their credit or debit card by dipping, tapping, or swiping it.

However, just because you require current technology doesn't mean the approach can't be straightforward; after all, you're selling simplicity and security to your customers.

You can be confident that the information provided by your consumers is safe and secure when you use EMS as your merchant services provider.
For over ten years EMS has been a certified level 1 PCI provider.
The Payment Card Industry Data Security Standard (PCI DSS) is a set of requirements designed to ensure that ALL companies that process, store, or transmit credit card information maintain a secure environment.
Because of this, you may rest confident that you are entirely safe with EMS, as described above.
As a result, we strive to alleviate all of the burden associated with payment processing, allowing you to concentrate on providing outstanding service while also reaping the rewards of doing so without having to deal with any issues.

We strive to make the transaction process as simple as possible so that your customers can devote their attention to what really matters: your products and services.

A new credit card processing system may be necessary if your Sterling Heights business already uses credit card processing services but demands faster transaction solutions or want to handle transactions in a more modern manner.
So, what does that look like?
Accept Online & In-Person Payments in Sterling Heights, Michigan
No matter what your business needs, Electronic Merchant Systems will deliver results.
EMS proudly offers businesses in Sterling Heights a suite of secure payment processing solutions for both online and in-person transactions.
Whether your business is brick-and-mortar or click-and-mortar online, EMS gives businesses the tools to accept all major credit cards with ease.
By partnering with us, you receive a setup that is tailored to your needs, along with exclusive tools that allow you to save money, streamline operations, and drive more sales.
The four main business types we provide payment processing for include:
Retail stores

Restaurants

Service-based businesses

Online and eCommerce businesses
Here you can learn more about all businesses we serve.
EMS also offers a Surcharge Program where you can require customers who choose to pay with a debit or credit card to also cover the transaction fees that would otherwise be your responsibility. This allows them to still enjoy the convenience of paying with a credit card, at little or no credit card processing fees for you.
Let's take a look at more detailed payment processing solutions for your type of business.
Sterling Heights Retail Store Solutions
Being a retail store owner can be more than a little hectic. Thankfully, EMS can help streamline operations.
Electronic Merchant Systems is an industry-leading retail Point of Sale systems provider.
With EMS' MaxxPay, not only can you accept all major credit cards like Visa, American Express, Discover, and MasterCard, but you can add customized gift cards, review employee hours, set up low quantity alerts, and much more.
Every service offered by EMS is meant to assist Sterling Heights businesses in growing and thriving - while also making day-to-day operations more manageable and convenient.

The payment processing technologies listed here are designed to satisfy the specific demands of any retail business, and they are easy to use.
-Credit Card Terminal: Credit card transactions are critical to business success. Our terminals support EMV chip cards, contactless payments, and mobile wallets with secure, compact terminals so you can accept both online and in-person payments.
-MaxxPay: MaxxPay POS is a tablet-based Point of Sale solution that seamlessly connects an entire store with its customers. Process payments, manage inventory and more, with an all-in-one Point of Sale solution.
-Gift & Loyalty Cards: Customer retention and acquisition is important for any Sterling Heights small business. With gift and loyalty cards, business owners have an efficient, yet simple opportunity to increase sales and generate new customers.
Restaurant Solutions
Chances are, your list of duties as a restaurant owner is as long as your drinks menu.
From inventory management and product shipments to staff coordination and customer satisfaction, we know you have a lot on your plate.
Payment processing can easily slip through the cracks.
That is why Electronic Merchant Systems offers Sterling Heights restaurants intuitive tools to meet your extensive needs.
For restaurants specifically, we are excited to offer Total Touch POS. Total Touch is a comprehensive restaurant point of sale system that provides benefits such as:
-Open Table Management: From the front office to the back office, restaurant owners can manage tables to reduce long wait times by increasing the speed of checkout.
-Payment Options: Do customers want to split checks by seat or by the entire table? This is done simply with Total Touch, which saves your staff headaches and increases customer experience.
-Easy-to-use interface: An interface that is easily navigated saves you time which, we all know, saves you money. This streamlines your processes and allows you to turn tables around faster.
-Online and Mobile Ordering: More and more folks in Sterling Heights are ordering food online. With Total Touch's online and mobile ordering feature, your restaurant's sales and efficiency will increase.
When you partner with EMS, you're giving your customers the absolute best dining experience possible.
Service-Based Business Solutions in Sterling Heights, MI
A service-based business in Sterling Heights has a lot of moving elements, from employee travel through quotations and estimates and finally to the actual delivery of their services.

EMSmobile is a solution developed by Electronic Merchant Systems to make life easier for its customers. EMSmobile is a comprehensive payment tool that combines a mobile payment app with a Virtual Terminal to provide a seamless payment experience.

Using your mobile device as a complete credit card point of sale, you'll find that receiving payments has never been simpler.

You are already aware of the significance of your smartphone in your everyday activities. Consider how you could use it to your advantage as the most effective tool for your business.

Just think about it: you'll never have to hunt down clients to collect cash or checks again. You will never have to stand in a bank line again.

It is possible to accept credit and debit card payments at your customer's home or place of business using the EMSmobile software, which transforms a standard smartphone into a comprehensive credit and debit card acceptance device.

Get paid in advance of beginning a job, and make it easier to get compensated for any additional labor. We're talking about the most straightforward approach to complete client management. Essentially, it is a lifeline for small businesses.
Additional benefits of Electronic Merchant Systems' Virtual Terminal include:
-Email Invoicing: If your customer had to step away at the end of the day, send them an invoice via email instead. This allows them to securely pay online with a simple click. Plus, you can see which invoices have been viewed and paid via the Merchant Console.
-Mobile Payments: Use your mobile smart device or tablet to accept payments.
-Secure Vault: Secure storage of customer credit card data for convenient re-use.
-Recurring Billing: Schedule automatic billing for service agreements. Any updates will be synced to all your EMSmobile devices in real-time.
-Business Management Tools: Manage the most important aspects of your businesses with EMS' cloud-based program, the Merchant Console. You can review email invoice statuses, view all transactions, manage inventory, analyze sales trends, and more!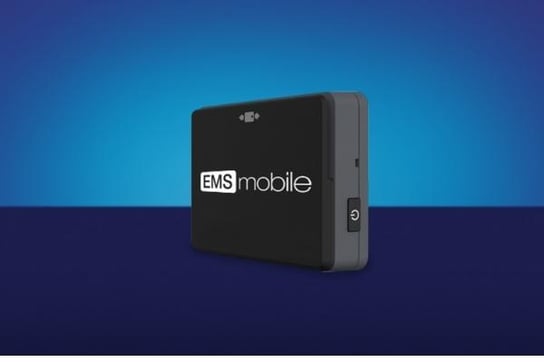 Online Business Solutions
As an internet-based business or as a company that intends to go online in the near future, you need an appealing eCommerce website that allows you to offer items or services while also processing payments. This is where we come in.

It is beneficial for businesses to have a clean, professionally designed website since it increases brand viability and reach, establishes credibility, and generates more income.

Our team at EMS is dedicated to making the startup process as simple as possible for online Sterling Heights small business owners like you. We provide everything from web design and online store design to ongoing hosting, as well as a secure payment gateway to process credit and debit card transactions and digital payments across the internet.

Working with EMS, you can improve the effectiveness of your online presence while also generating more revenue.

The online payment processing options listed below are designed specifically for eCommerce providers such as yourself.

-Web Store: Expand customer reach and increase your revenue with an eCommerce shopping cart.
-Web Design: Make life simple by partnering with a dedicated designer to build your website.

-API Integration: Experience seamless integration with an Application Program Interface (API) component.
Powerful Payment Processing You Can Trust
Why Choose EMS as Your Sterling Heights Payment Processing Company?
Electronic Merchant Systems embodies everything a business could want in a payment processor in Sterling Heights, MI.
Exceptional Service & Tools

Our innovative suite of business solutions, high level of quality service, and dedicated employees increase the financial well-being of our clients.
Every service and product offered by EMS is intended to help your business thrive and grow.
Reviews
Did you know EMS has over 975 Google Customer Reviews with an average 4.7-star rating? For a Merchant Services business that has been around for over 30 years, that is exceptional.
24/7 Customer Support
Chances are you'll never have to worry about calling our industry-recognized customer service, but if you find yourself calling EMS customer service, you'll be greeted by a real person.
We have a knowledgeable, US-based team of customer service representatives that is accessible to our Merchants 24/7/365 by phone, email, and live chat.
Security
As a payment processor, we are essentially a security consultant to your data. EMS takes business and customer security incredibly seriously. How seriously? Well, for over ten years EMS has been a certified level 1 PCI provider.
When you accept cards, PCI compliance goes a long way in terms of peace of mind.
Our Philosophy

Electronic Merchant Systems strongly believes in No Good Merchant Left Behind. If you are confident in your service or product, EMS wants to provide the payment processing tools that help you succeed.
Frequently Asked Questions
1. How Do I know Which Payment Processing Company to Pick?
You want to make sure that the credit card processing company you choose for your business has a lot of experience and understanding in the field, as well as reasonable pricing, good customer service, expanded functionality, and extensive security. Don't limit yourself to the biggest payment processors, the cheapest credit card processing, or the most widely used credit card reader.

Sifting through a plethora of credit card processing firms and selecting the best one is critical, and it could result in a lower credit card processing rate.
2. What exactly is a Merchant Account?
A merchant account enables your company to accept credit and debit cards, as well as to transmit payments from credit card purchases.

When a consumer makes a purchase at your business using a credit or debit card, your merchant account works in the background to withdraw funds from the customer's bank account and deposit them into your business account.
3. Can my business qualify for a merchant account?
The merchant account application process may differ depending on your individual business type and the associated risk that the credit card networks have allocated and implemented.

However, the majority of merchant businesses are eligible for a merchant account.
4. How do merchants typically get burned by their payment processing provider?
Unfortunately, some providers take advantage of business owners just like you by imposing the following:
• Hidden fees and lack of transparent pricing
• Lack of overall security
• Poor customer service
• Solutions/Payment methods that don't fit your business model
5. How can EMS help my business compete with the big companies?
It's one thing to compete against other small businesses, but your merchant services provider should also equip you with tools to help you compete against big-box retailers.

You need a credit card processor that can help you enhance your brand by providing a comprehensive range of business merchant services, regardless of the size of your company. Ask about EMS' gift cards, loyalty programs, and other services like web hosting and design.
6. What if I need help with funding?
That is something we can surely assist with. A funding program called BizFunds is one of the extra features that EMS provides.

To help Sterling Heights companies raise funds, we will purchase a pre-determined quantity of future sales volume.

The best aspect is that you pay an agreed-upon percentage of your daily sales until the merchant cash advance is paid in full, rather than a fixed monthly payment.
7. What is the Cost of Payment Processing?
Accepting credit cards has a wide range of costs. When you sign a contract with your payment processor, it's vital that you pay attention to the fees that will be charged.

Before you sign a contract with your payment processor, make sure you understand the fees you'll be charged. Also, inquire about the complete process.
8. What types of payment can I accept?
Small businesses can accept both standard stripe and EMV chip cards through payment processing.

For seamless payments and quick email invoicing, mobile credit card processing is a wonderful alternative for service-based businesses without a brick-and-mortar site.
9. What type of POS Equipment do I need?
This is entirely dependent on your business model and operations. The sort of credit card terminal you choose is largely determined by the types of payments you want to accept and how you want to accept them.

If you actually want to manage your complete business, including ringing up numerous goods, tracking inventory, managing staff, and more, you should utilize a POS system.

A countertop terminal may be your best bet if you exclusively accept payments from a physical, brick-and-mortar site.

A mobile POS system is ideal for accepting payments at events such as trade exhibitions, festivals, and farmers' markets.

You'll want a virtual terminal for phone payments and invoices.
Choose the Best Merchant Services and Credit Card Processing Solutions in Sterling Heights
We take pride in the dependability, security, and trustworthiness of our services at Electronic Merchant Systems. One of the many reasons that EMS has such a positive connection with our Sterling Heights retailers is because of this type of help.

The term no good merchant left behind is more than a slogan at EMS. Our financial institution is aware of your company's needs and is dedicated to aiding you in reaching your goals.
We are much more than simple merchant credit card services. At EMS, we are dedicated to handling all of your credit card processing needs, including:
Providing the top payment processing tools and opportunities

Improving your cash flow

eCommerce, email invoicing, contactless payment options

Streamlining your business operations

Providing the best credit card rates

Minimizing your exposure to fraud losses
Don't spend another day with out-of-date terminals or ridiculously slow transaction times that could alienate your customers.
Instead, choose EMS - where we offer Sterling Heights businesses the most updated payment processing solutions that are simple and effective.
As previously stated, just take a look at our 975+ Google Customer Reviews and you'll notice that we excel at providing outstanding products and services to business owners just like you.

We stand behind the integrity of our product, but if you have any questions or concerns, you can feel completely confident in knowing that our customer care team is here 24 hours a day, seven days a week to assist you.

If you are looking for the best Sterling Heights, Michigan payment processing solutions, please fill out the form below to get a consultation.
Request a Consultation