So you're looking for the top payment processor in Bel Air South, MD? Electronic Merchant Systems offers simple, all-inclusive merchant services.

I'm guessing you're dealing with exorbitant processing rates and costs that have a detrimental effect on your profit margins.

Accepting credit cards may be a good way to develop your business.

We can assist you if this is the case.
Receive dependable EMS payment processing solutions for your Bel Air South business, whether you require a regular payment terminal, a mobile payment solution, or an eCommerce payment gateway.

For 30 years, Electronic Merchant Systems has aided small businesses like yours in reaching their full potential.

Examples of this are:

The process of accepting all major credit and debit cards is being simplified.
Rates and fees on credit cards can be reduced.
Obtaining superior customer service 365 days a year, seven days a week, and twenty-four hours a day.
Integrating electronic invoicing, contactless payments, and eCommerce into your business

If the reasons above appeal to you as significant growth opportunities, you're our type of company. We'd be delighted to assist you in accomplishing your objectives.

The first step is to take action by clicking the button below to request a consultation.
Do you want to learn more about your business's payment processing options? Or are you simply curious about who we are?

EMS was named a Top 10 Most Promising Payment and Card Company by Retail CIO in 2019, a Top 20 Most Promising POS Solution Provider by 2020, and a Top 10 provider by CIOReview's Mobile Payment 2021.

Additionally, we have over 975 Google Customer Reviews to substantiate our claims, not to mention a dedicated, 24/7 customer service team.

Scroll down to our table of contents to learn about the distinct advantages of each business structure.
Table of Contents
Top Credit Card Payment Processing for Small Businesses in Bel Air South
When you choose EMS' merchant services, you're ensuring that your life as a business owner is made easier while maintaining quality and speed.

When purchasing goods and services, customers want transactions to be quick, secure, and frictionless. That is, customers will be able to pay with their credit or debit card by dipping, touching, or swiping it.

However, just because you need modern technology doesn't mean the method can't be simple; after all, it's your clients' convenience and security that you're providing.

When you utilize EMS as your merchant services provider, you can be assured that the information provided by your customers is safe and secure.

For almost ten years, EMS has been a certified level 1 PCI provider.

The Payment Card Industry Data Security Standard (PCI DSS) is a set of rules designed to ensure that all companies that process, store, or transport credit card data do so in a safe manner.

As a result, you can rest confident that, as previously stated, you are protected by EMS.

Consequently, we strive to eliminate all of the headaches involved with payment processing, allowing you to focus on providing exceptional service while reaping the advantages of doing so.

We make every effort to make the transaction process as simple as possible so that your customers may concentrate on what matters most: your products and services.

Let's say your Bel Air South company is currently using credit card processing services, but you need speedier transaction solutions or wish to handle transactions in a more modern way. A new credit card processing system may be necessary for that instance.

So, what does that look like?
Accept Online & In-Person Payments in Bel Air South, Maryland
Electronic Merchant Systems will meet your company's needs, no matter what they are.

EMS is pleased to provide Bel Air South businesses with a diverse range of secure payment processing options for online and in-person transactions.

EMS provides businesses with the tools they need to accept all major credit cards, whether they are brick-and-mortar or online.

Working with us will provide you with a setup tailored to your needs and access to exclusive technologies that will help you save money, improve operations, and increase sales.

The four major types of businesses for which we process payments are as follows:

Restaurants, retail establishments Companies that provide a service
Businesses that operate online and through e-commerce.

EMS also provides a Surcharge Program, which allows you to charge clients who pay with a debit or credit card to cover transaction costs that would otherwise be your responsibility. This program will enable businesses to accept credit cards with minimal or no credit card processing fees.

Let's take a closer look at some of the more comprehensive payment processing options available to your industry.
Bel Air South Retail Store Solutions
It takes a lot of energy to run a retail store. Thankfully, EMS can assist in streamlining operations.
Electronic Merchant Systems dominates the retail point-of-sale (POS) sector.
You may accept all major credit cards, as well as add customized gift cards, check employee hours, set up low quantity alerts, and much more with EMS' MaxxPay.
Each EMS solution is tailored to help Bel Air South businesses grow and thrive while streamlining their day-to-day operations.
The payment processing systems on this website are easy to use and can be tailored to match the specific demands of every retail establishment.
Credit Card Terminal: The success of any business depends on the ability to accept credit cards. Secure, compact terminals allow EMV chip cards, contactless payments, and mobile wallets to accept online and in-person payments.
-MaxxPay POS: MaxxPay POS is a tablet-based point-of-sale system that links an entire store to its consumers in a seamless manner. With an all-in-one Point of Sale solution, you can process payments, manage inventory, and more.
-Gift & Loyalty Cards: In a Bel Air South, customer retention and acquisition are vital for every small business. Gift and loyalty cards help business owners quickly and easily increase sales and attract new consumers.
Restaurant Solutions
As a restaurant owner, your to-do list is likely to be as extensive as your drink menu.

We recognize that you have a lot on your plate, from inventory management and product delivery to employee collaboration and customer satisfaction.

Payment processing is prone to sliding between the cracks.

As a result, Bel Air South restaurants can choose from various user-friendly alternatives to suit their needs.

We are especially pleased to offer eateries Total Touch POS. Total Touch is a feature-rich point-of-sale system for restaurants that includes:

-Open Table Management: Restaurant managers can reduce long wait times by speeding up checkout by controlling tables from the front to the back.

-Payment Methods: Do your clients like to split their checks by seat or table? Total Touch makes this simple, reducing time for your employees while also enhancing client satisfaction.

-Easy-to-navigate interface: A simple interface saves time, which in turn saves money. This method simplifies your processes and allows you to turn the tables more quickly.

-Online and Mobile Ordering: A rising number of Bel Air South inhabitants use the internet to place their food orders. Total Touch's online and mobile ordering solutions help increase income and efficiency in your business.

When you work with EMS, you're delivering your customers the greatest possible dining experience.
Service-Based Business Solutions in Bel Air South, MD
From employee travel to quotations and estimates to actual service delivery, a service-based company in Bel Air South has a lot of moving parts.

Electronic Merchant Systems developed EMSmobile to make life easier for its customers. EMSmobile is a full-service payment solution that combines a mobile payment app with a virtual terminal to provide a streamlined payment experience.

Receiving payments has never been easier than with your mobile device acting as a full-service credit card point of sale.

You're already aware of how important your smartphone is in your daily life. Consider how you can make it the most effective tool for your organization.

Consider this: you will never again have to go out of your way to find clients in order to collect cash or checks. You will never again have to wait in a bank line.

Accept credit and debit card payments at your customer's home or business with the EMSmobile software, which transforms a basic smartphone into a full-featured credit and debit card acceptance device.

Paying in advance at the beginning of a task makes it easier to be compensated for any additional work. We're talking about the most fundamental type of customer service. It essentially serves as a lifeline for small businesses.

Other benefits of the Virtual Terminal from Electronic Merchant Systems include:

-Email Invoicing: If your customer needs to leave the office at the end of the day, send them an invoice via email. They can make a secure online payment with a single click. Invoices can also be viewed and paid directly from the Merchant Console.

-Mobile Payments: Use your smartphone or tablet to accept payments on the go.

-Secure Vault: Securely store customer credit card information for future use.

-Automatic Billing: Set up recurring billing for service agreements. Any upgrades will be immediately synced to all of your EMSmobile devices.

-Organizational Management Tools: The Merchant Console, an EMS cloud-based application, allows you to manage the most important aspects of your business. You can check the status of email invoices, monitor all transactions, manage inventory, and analyze sales patterns, among other things!
Online Business Solutions
As an online-only or soon-to-be-online business, you'll need a beautiful eCommerce website that enables you to sell products and services while also collecting payments. It's here we enter the picture.

Enterprises profit from a well-designed, clutter-free website. This is accomplished by improving brand viability and reach, establishing a positive reputation, and producing additional revenue.

Our team at EMS is committed to making the online Bel Air South small company startup procedure as simple as possible. We supply all you need, from website design and online store development to ongoing hosting, including a secure payment gateway for processing credit and debit card transactions and other online sales.

By partnering with EMS, you may significantly increase the effectiveness of your online presence while also increasing revenue.

The following online payment processing options were created with eCommerce businesses like yours in mind.

-Ecommerce Shopping Cart: An eCommerce shopping cart enables you to expand your consumer base and earnings.

-Web Design: Make your life easier by hiring a professional to develop your website.

-API Integration: Using an Application Program Interface (API) component, achieve seamless integration.
Powerful Payment Processing You Can Trust
Why Choose EMS as Your Bel Air South Payment Processing Company?
Electronic Merchant Systems embodies everything a business could want in a payment processor in Bel Air South, MD.
Exceptional Service & Tools
Our client's financial well-being is improved by our unique business solutions, high-quality service, and dedicated workers.

The services and solutions offered by EMS are all designed to help your company grow and thrive.
Reviews
Did you know EMS has over 975 Google Customer Reviews with an average 4.7-star rating? For a Merchant Services business that has been around for over 30 years, that is exceptional.
24/7 Customer Support
You'll probably never need to call our customer service, but if you do, you'll be greeted by a natural person.

Our Merchants have access to a competent, US-based customer care team by phone, email, and live chat 24 hours a day, 7 days a week.
Security
We are essentially a data security consultant as a payment processor. EMS is concerned about both corporate and customer security. What is the gravity of the situation? On the other hand, EMS has been a PCI level 1 provider for more than ten years.

PCI compliance goes a long way toward delivering peace of mind when it comes to accepting credit cards.
Our Philosophy

Electronic Merchant Systems strongly believes in No Good Merchant Left Behind. If you are confident in your service or product, EMS wants to provide the payment processing tools that help you succeed.
Frequently Asked Questions
1. How Do I know Which Payment Processing Company to Pick?
You should look for a credit card processing company with industry experience, an affordable price, excellent customer service, more functionality, and secure infrastructure. Consider factors other than the largest payment processors, the cheapest credit card processing, or the most generally used credit card reader; consider the following aspects.

It is critical to sift through the various credit card processing companies and select the best, resulting in a reduced credit card processing rate.
2. What exactly is a Merchant Account?
Your business can accept credit and debit cards and send money from credit card transactions with a merchant account.

When a consumer purchases from your business with a credit or debit card, your merchant account transfers funds from the customer's bank account to your business account in the background.
3. Can my business qualify for a merchant account?
Depending on your business type and the associated risk that the credit card networks have assigned and executed, the application process for a merchant account may change.

Nonetheless, a merchant account is available to the vast majority of merchant organizations.
4. How do merchants typically get burned by their payment processing provider?
Regrettably, some service providers take advantage of entrepreneurs like you by enforcing the following:
• Inadequate customer service
• Hidden expenses and a lack of pricing clarity
5. How can EMS help my business compete with the big companies?
Competition with other small businesses is one thing, but your merchant services provider should also equip you with additional tools to help you compete with big-box stores.

Regardless of the size of your business, you need a credit card processor that can help you boost your brand with a full array of commercial merchant services. Inquire about EMS' gift cards, loyalty programs, and other site hosting and design services.
6. What if I need help with funding?
A funding program called BizFunds is one of the additional services provided by EMS.

To aid Bel Air South companies in raising financing, we will purchase a pre-determined quantity of future sales volume.

The best aspect is paying a percentage of your daily sales until the merchant cash advance is paid in full, rather than a fixed monthly payment.
7. What is the Cost of Payment Processing?
Accepting credit cards comes with a slew of fees. Pay special attention to the costs imposed when you sign the contract with the payment processor.

Before you sign a contract with your payment processor, make sure you understand the fees you'll be charged. In addition, inquire about the method as a whole.
8. What types of payment can I accept?
Payment processing allows small businesses to accept both magnetic stripe and EMV chip cards.

Mobile credit card processing is an excellent choice for service-based businesses that don't have a physical location because it allows seamless payments and easy invoicing via email.
9. What type of POS Equipment do I need?
Your company's operations and business plan primarily determine your system type. The types of payments you want to accept and how you want to receive them will largely determine the type of credit card terminal you use.

If you want to manage your whole company, you should use a POS system to ring up numerous goods, handle inventory, manage staff, and more.

A countertop terminal can be your best bet if you solely accept payments from physical, brick-and-mortar venues.

A mobile POS system is an excellent alternative if you accept payments at events like trade exhibitions, festivals, or farmers' markets.

You'll want to talk about a virtual terminal for phone payments and bills.
Choose the Best Merchant Services and Credit Card Processing Solutions in Bel Air South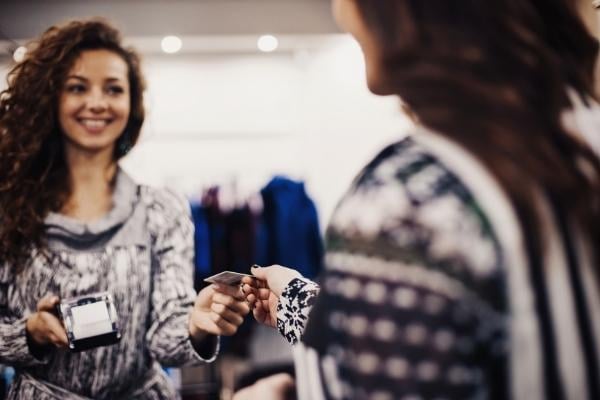 Electronic Merchant Systems takes great pride in the dependability, security, and trustworthiness of our services. This type of assistance is one of the many reasons EMS has such a strong relationship with our Bel Air South businesses.

At EMS, the phrase "no decent merchant is ever left behind" is more than just a catchphrase. Our financial institution understands the needs of your business and is committed to assisting you in reaching your goals.

We are much more than a merchant credit card processing company. EMS is committed to assisting you with all aspects of credit card processing, including the following:

- Providing the most advanced payment processing tools and services in the industry

- Improve your cash flow

- Ecommerce, email invoices, and contactless payment options

- Improving the efficiency of your company's operations

- Providing the most affordable credit card rates

- Keeping your exposure to fraud losses as low as possible

Don't waste any more time with outdated terminals or slow transaction speeds that may annoy your customers.

Choose EMS instead, where we provide Bel Air South businesses with simple and effective payment processing options.

As previously stated, we excel at providing outstanding products and services to business owners like you, as evidenced by our 975+ Google Customer Reviews.

We stand behind the quality of our product, but if you have any questions or concerns, our customer service team is available 24 hours a day, seven days a week.

Please fill out the form below to schedule a consultation for the best payment processing solutions in Bel Air South, Maryland.
Request a Consultation