Subscription Merchant Accounts & Payment Processing Solutions
For subscription-based companies, EMS offers a payment gateway and virtual terminal options.
These two work together to ensure that merchants securely and efficiently meet PCI-compliance regulations and protect sensitive data.
With the Virtual Terminal, you can look up customers by name, DBA, or a unique customer ID and access primary account numbers.
As a business owner, you can securely store customer payment information in the Virtual Terminal for quick retrieval for automatic payments.
Customers' payment information can be stored in customer profiles, which allow for secure storage of sensitive information within the secure vault for future authorized sales or billings related to recurring payments.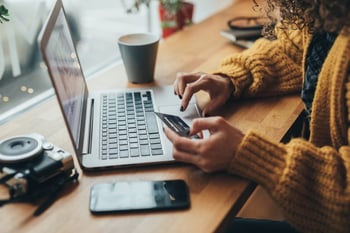 As a subscription-based company, you can automatically run charges when bills are due, set up payment frequency (like weekly, monthly, quarterly, annually), and set fixed payment amounts.
Providing recurring payment charges to your customers can increase customer satisfaction in your customer base because of the ease of setting up automatic, fixed payments.
Running a subscription-based company can be a lot to keep track of with multiple subscription packages, payment amounts, and more. The Virtual Terminal helps to take some stress off of your with the ease of setting up secure customer profiles and makes recurring online charges easy.
RECURRING CREDIT CARD BILLING SIMPLIFIES YOUR PAYMENT PROCESS
EMS provides an efficient and secure way that helps simplify the different facets of getting repeat payments by your customers.
The Virtual Terminal is a complete browser-based payments solution combined with applications for both iOS and Android devices.
You can process your customers' payments on a computer, a smartphone, or a tablet, which means you will be able to have seamless payment processing with any device.
Our inventory includes inventory, customer management, and reporting tools that coordinate with your business, which help to simplify the transaction process.
With the ease setting up recurring charges online, there is no more chasing customers for their payments. Your business can send out personalized reminders about pending transactions, and you get paid quicker with automatic charges.
Who is EMS?
Electronic Merchant Systems has been providing exceptional payment processing solutions to merchant account holders since 1988.
We stand apart from other merchant service providers in the industry because we are:
Secure: For more than ten years, EMS has been certified as a Level 1 PCI provider.

Cost-effective: EMS provides local businesses with low wholesale processing rates.

Reputable: Through honest reviews from our clients about our services and products, we proudly hold at 4.7-star rating on Google.

Reliable: We have received an A+ rating for our outstanding customer service from The Better Business Bureau.

Recognized: Retail CIO Magazine ranked EMS as one of CIO Top 10 Retail Mobility Solutions Providers.

Long-standing: We have been in business for over 30 years.
We are headquartered in Cleveland, Ohio, with ten other regional corporate offices across the United States, and 100 sales office spread about the country.
Our highly-rated, U.S.-based customer service team works 24/7 to attend to any challenges or questions you encounter. Customer service is able through phone, online chat, and email - any time, day or night.
Benefits of Working with EMS for Payment Processing
EMS offers a plethora of credit card and payment processing solutions for small- and medium-sized subscription-based businesses across the United States.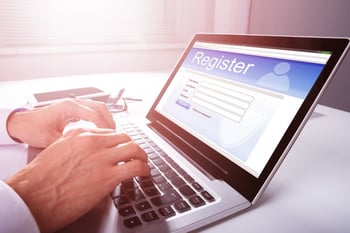 We work to process transactions in the most secure, fast, and technology-savvy ways to keep companies running as smoothly as possible through our end.
If your subscription-based company is looking to expand and try different terminals and payment processing options, talking with one of our expert sales representatives would be a great benefit to you − call now at (800) 726-2117.
If you have any concerns about your subscription-based business being high-risk, there is no need to worry. EMS understands that your business and products/services are not high risks, but more so the reliance of customers staying subscribed to you.
Electronic Merchant Systems is here to assist you in finding the payment processing solutions that best fit your business needs.
Here are some of the services and products EMS merchant account holders utilize most:
Gift and Loyalty Cards
EMS Mobile
Website Design
Mobile Loyalty
Retail Sales
MaxxPay® Point-of-Sale Systems
Bizfunds
With a company that offers industry-low pricing, and rates the highest on Better Business Bureau with our customer service and our products and services, it is clear that there is no better choice for your payment processing needs than EMS.
Best Credit Card Processing for Subscription-based Companies
Are you ready to start working with the most reliable credit card processing company for your subscription-based business?
Call EMS today to schedule an appointment and get more information about getting your company set up for more success.
Learn more about Electronic Merchant Systems here, or click the link below to submit a contact form for a conversation with one of our sales representatives to chat more about your subscription-based company.