Merchant Services for Optometrists
As a business owner in the optometry field, you understand the difference that a streamlined payment processing solution that accepts multiple forms of convenient payments has on your company.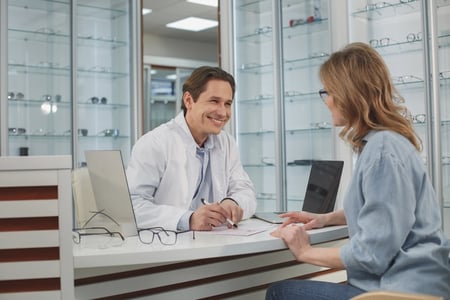 When you become a merchant account holder at Electronic Merchant Systems, you will have access to our wide range of payment processing terminals, merchant services, and our 24/7 customer support.
Our most utilized products and services:
Mobile Loyalty programs

Gift and Loyalty cards

MaxxPay POS systems

Bizfunds (funding for your business)

Website development and design

EMS Mobile
When you need to outfit your optometry practice with secure payment processing systems, choose EMS.
Learn more about the different merchant services and products we offer here.
Who Is Electronic Merchant Systems?
Electronic Merchant Systems (EMS) is a leader in merchant services and has been for over 30 years.
Since our inception in 1988, we have been processing and safeguarding sensitive information with electronic transactions for small to large businesses across the United States.
We are the largest privately owned payment processing and merchant service provider in North America.
EMS has earned top remarks − an A+ rating from Better Business Bureau − for our outstanding 24/7/365, locally-based client support team, and a place in Retail CIO Magazine's list for the Top 10 Retail Mobility Solutions Providers.
Our customer support is available any time through phone, email, and online, whenever you run into a challenge.
More positive recognition we have gained is through the 750+ client reviews on Google, where we hold a 4.7-star rating.
We are a top choice among merchant service providers, as EMS is certified as a Level 1 PCI Provider by PCI DSS.
Just like the contact lenses and glasses you fit patients for, the payment processing provider you choose needs to fit your company.
EMS Products to consider for your Optometry practice: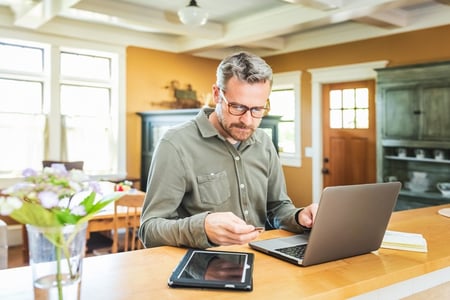 Virtual Terminal
Give patients the convenient option of paying their bills online with our complete browser-based payment system.
Benefits of the Virtual Terminal:
PCI compliant

Save customer information for easy retrieval

Has an application that is compatible with both Android and iOS devices

Create a payment schedule for auto-ran charges

Send invoices via email to remind patients of any upcoming bill due dates and costs
ICT220 Terminal
This is a small customer-facing upgraded standard payment terminal that is ideal for offices with little counter space.
Benefits to the ICT220 terminal:
Accepts credit and debit cards, EMV chips, NFC, EBT and check services

Use contactless, insert, tap or swipe

Altus Premier

PCI compliant

Integrated PIN pad and printer
VX520 Terminal
This terminal is lightning fast, but that doesn't mean it skimps on the security.
Benefits of the VX520 terminal:
Standard terminal integrated with a PIN pad and printer

PCI compliant

Runs credit and PIN debit cards, EMV chips, check services, EBT, and NFC

Altus Premier
IWL255 Terminal
A wireless terminal that accepts many forms of payments.
Benefits of the IWL255 terminal:
Integrated PIN pad and printer

3G wireless connection

PCI compliant

Accepts EMV chips, magnetic strips, and contactless payments
If you already have a terminal that meets your needs, EMS can attempt to download our processing software onto the hardware, as long as it passes our Terminal Capability process.
In most instances, the terminal will be locked, which prevents another processor from replacing existing software.
At the end of the day, no matter what kind of equipment you choose, EMS will help your business thrive!
Choose EMS to Secure Your Optometry Office Transactions!
The last thing you need to worry about when running your eye care practice is less-than-great payment processing system.
Take all forms of payments with ease and earn your business more money at the same time.
When your optometry office needs to streamline how you run transactions, there is no better merchant services provider than local Electronic Merchant Systems.
Get started today by clicking the button below!