Utility Provider Merchant Accounts & Payment Processing Solutions
For utility companies offering services for water, sewage, gas, or electric, EMS offers virtual terminal and payment gateway options.
The payment gateway and online payment system work together to safeguard sensitive card information and efficiently run transactions while maintaining PCI-compliant regulations.
The Virtual Terminal allows storage for customers' names, credit card and payment information, billing addresses, and more.
Customers' information can be stored in customer profiles, which are protected by a secure vault. All of this data can be looked up through a name, DBA, or unique customer ID.
As the provider, you can have quick retrieval of this data for future authorized recurring charges.
For your water and sewage company, you can set up payment frequency (like monthly, quarterly, or annually), set fixed bill amounts and automatically run charges when bills are due.
Having a payment system that makes setting up simple electronic bill payment services will help improve the customer satisfaction of hassle-free, easy payments.
The EMS Virtual Terminal can help to reduce the stress of managing cash flow and organizing customers' payments and leave you to do the essential tasks, like supplying housing utilities to residents in your area.
SIMPLIFY YOUR PAYMENT SYSTEM WITH RECURRING CREDIT CARD BILLING
Our Virtual Terminal is a complete online-based payment solution that has applications available for both iOS and Android products.
With capabilities to seamlessly process payments online via a computer, tablet or smartphone, you will have quicker access to your earned money.
The process of running transactions for recurring payments from customers is simplified with the all-in-one 0nline payment portal at EMS.
Now your customers don't have to wonder if they paid the electric or gas bills this month!
Additionally, both you and your customers can rest assured that any sensitive personal information is safe from fraud, theft, and breaches in security.
The Virtual Terminal can securely store payment information to process recurring transactions in real time efficiently.
For the past ten years, EMS has been certified as a Level 1 PCI Provider by the PCI DSS, who have also certified out payment processing systems as secure.
Through the virtual system, you can also have access to inventory, customer management, and reporting tools to coordinate your business with ease.
Long gone are the days of continually mailing or calling customers who have missed payments.
With EMS Virtual Terminal, you get paid quicker than ever before with auto-pay charges, and you can also choose to send out customized invoice reminders about upcoming transactions and bills.
Who Is Electronic Merchant Systems?
We are a merchant services industry leader providing unparalleled credit card and payment processing solutions with advanced technology and customizable options to local businesses across the United States.
Since 1988, our belief in creating a strong local presence for our merchant account holders has grown into reality with 11 regional corporate offices through the country.
How do we work to stand apart from our competitors?
Let's take a look below:
Reputable: We hold a 4.7-star rating on Google with over 750 customer reviews.
Long-standing: EMS has been in business since 1988. That's over 30 years of providing high-quality, efficient merchant services!
Cost-effective: Our payment processing rates are industry-low.
Secure: We are certified by the PCI DSS as a Level 1 PCI Provider in information safeguarding, and all of our payment processing systems have been confirmed as secure.
Reliable: The Better Business Bureau has ranked our customer service as outstanding and rated it an A+.
Recognized: EMS has been named one of the CIO Top 10 Retail Mobility Solutions Providers by Retail CIO Magazine.
Our 24/7 customer service team is based in the United States and is prepared to answer your email, phone call, or chat about any issues or questions you have.
Benefits of Working with EMS for Utility Bill Payment Processing
It is easy to see that the online payment portal we offer is simple and an excellent fit for utility companies across the United States.
Electronic Merchant Systems is always working to provide the best and most advanced (and secure) payment processing solutions for a wide variety of businesses, large and small.
If you need more than credit card processing systems, EMS can offer other merchant services, like website development and portable point-of-sale systems for in-person credit card transactions.
Other Merchant Services We Offer at EMS:
Gift and Loyalty Cards
MaxxPay Point-of-Sale systems
Bizfunds (business funding)
EMS Mobile
Website development and design
Mobile Loyalty programs
Retail Sales
With automated payments and the simplicity of collecting payments on a fixed schedule, there isn't much to worry about in terms of challenges or problems.
However, EMS does prepare for the unlikely and offer 24/7 merchant support for any issues that you are facing. Our support team works to solve problems as quickly as possible so that your business transactions can run smoothly.
Do you find that you are getting declined for merchant services because of your business or transaction type?
It's no secret that online transactions do carry a higher risk of fraud or theft, but every payment processing system EMS offers is certified as safe by the PCI DSS, even our online portal.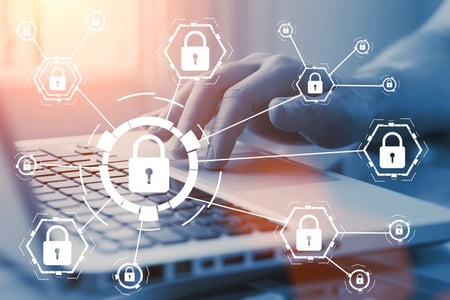 Our processors are incredibly secure and work to safeguard all the sensitive personal information stored within the Virtual Terminal indefinitely.
Electronic Merchant Systems is here to assist you with your business needs for safe and secure recurring payment processing.
Best Merchant Account for Utility Providers
Payment processing solutions must enable a business to run credit and debit card transactions online in a secure and timely manner.
Get utility billing software that doesn't complicate the recurring payment process for you or your customers − get EMS.
There is no better choice for your payment processing needs than Electronic Merchant Systems.
Submit a contact form below to speak with one of our sales representatives today about utility bill processing services.